In the world of mobile games, you would have to be very creative and innovative if you want to immediately grasp the attention of your target audience. A mobile game should consist of easy-to-play mechanics and simple and understandable gameplay and controls. These requirements should be a standard if you want to truly dominate the mobile scene.
It's been years since the mobile gaming genre has started to show great potential for gaming. There are a lot of creative games that cater to solo and multiplayer. Mobile games are generally considered multiplayer games due to their portable nature.
One exciting and a heavily acclaimed game that is steadily becoming a fan-favorite is Brawl Stars. If you have heard of this game before, you might want to find out how you can progress through the game as seamlessly as possible.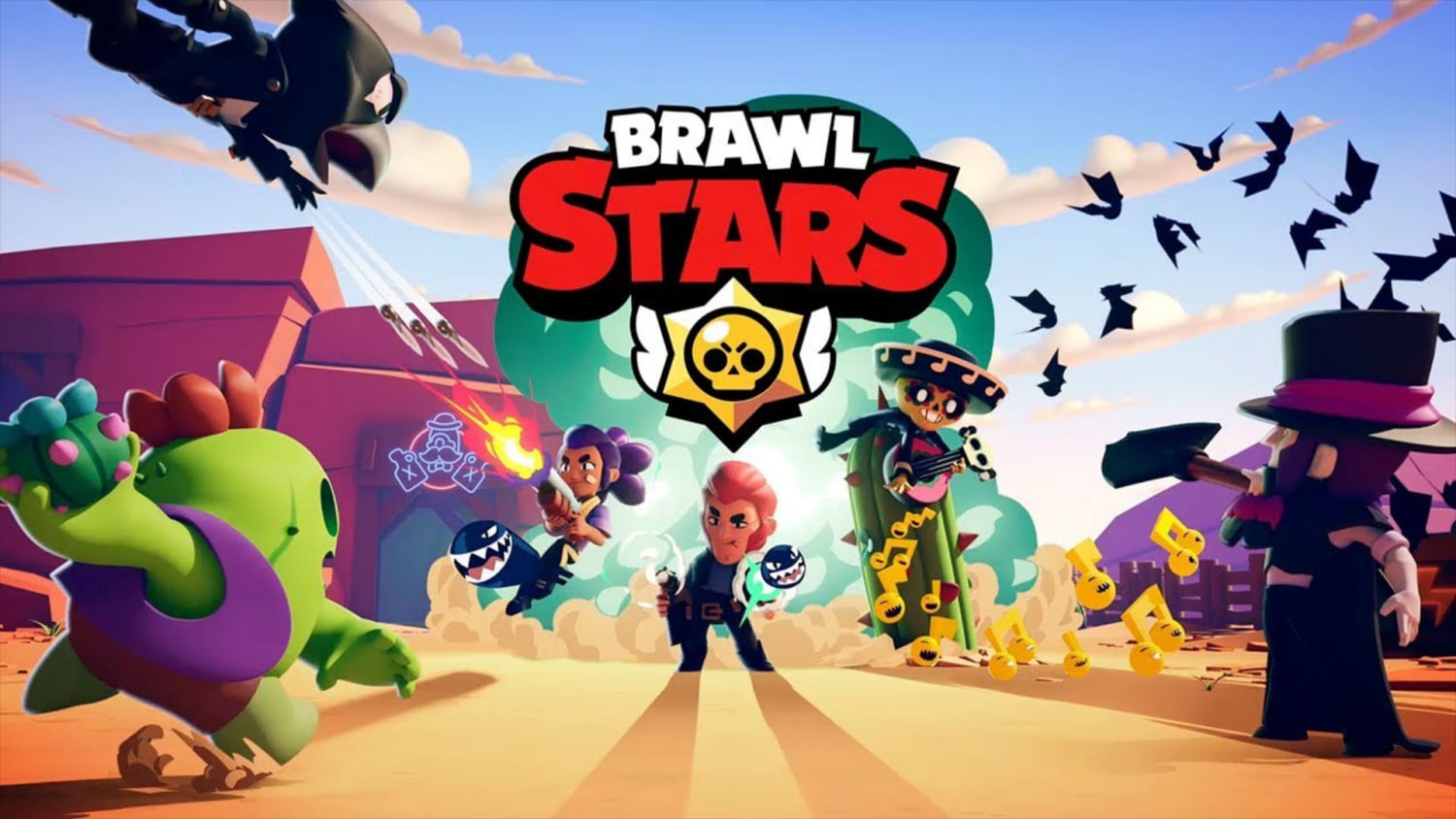 What Is Brawl Stars?
Brawl Stars is a mobile battle arena that pits 3 players per team against another team in short multiplayer matches. You get to unlock and control new Brawlers as you play the game. Each Brawler has its special abilities and gadgets that will help you win the game.
There are different game modes in Brawl Stars. The popular Gem Grab lets you play against another team as you try to collect and hold 10 gems. The team that can hold 10 gems at a single instance wins the game.
Another popular game modes are Showdown, which plays like a battle royale game, Brawl Ball where it infuses football mechanics into the game, and Bounty, where you take out opponents and earn stars along the way.
With so many game modes to choose from, Brawl Stars crosses all subgenres of multiplayer mobile gaming and puts it into one game.
How To Play?
Once you have registered an account, log in to the game and go through the tutorial. The tutorial will teach you the basic controls and navigation of the game. It is vital that you complete the tutorial to fully understand how you can control your characters and how the game goes.
You will be using the joystick on the device's left side to move the character around the screen. The joystick on the right side will allow you to fire shots that will also charge up your unique ability.
It may not sound very easy at first, especially for those who are new to this type of game, but it will be straightforward to understand once you get into the game.
Do Your Research
It is also highly recommended that you read the different Brawlers of the game to understand how they play. You may also play with the Brawler of your choice to fully understand the mechanics of the character.
Playing against different Brawlers will also allow you to discover your chosen Brawler's different strengths and weaknesses.
Notice that the characters either have a red or blue circle around their feet when you are in the game. Blue means that they are your teammate, and red means that they are the enemy.
If you see a second blue or red ring around the character, it means that the Super attack is ready for them to use.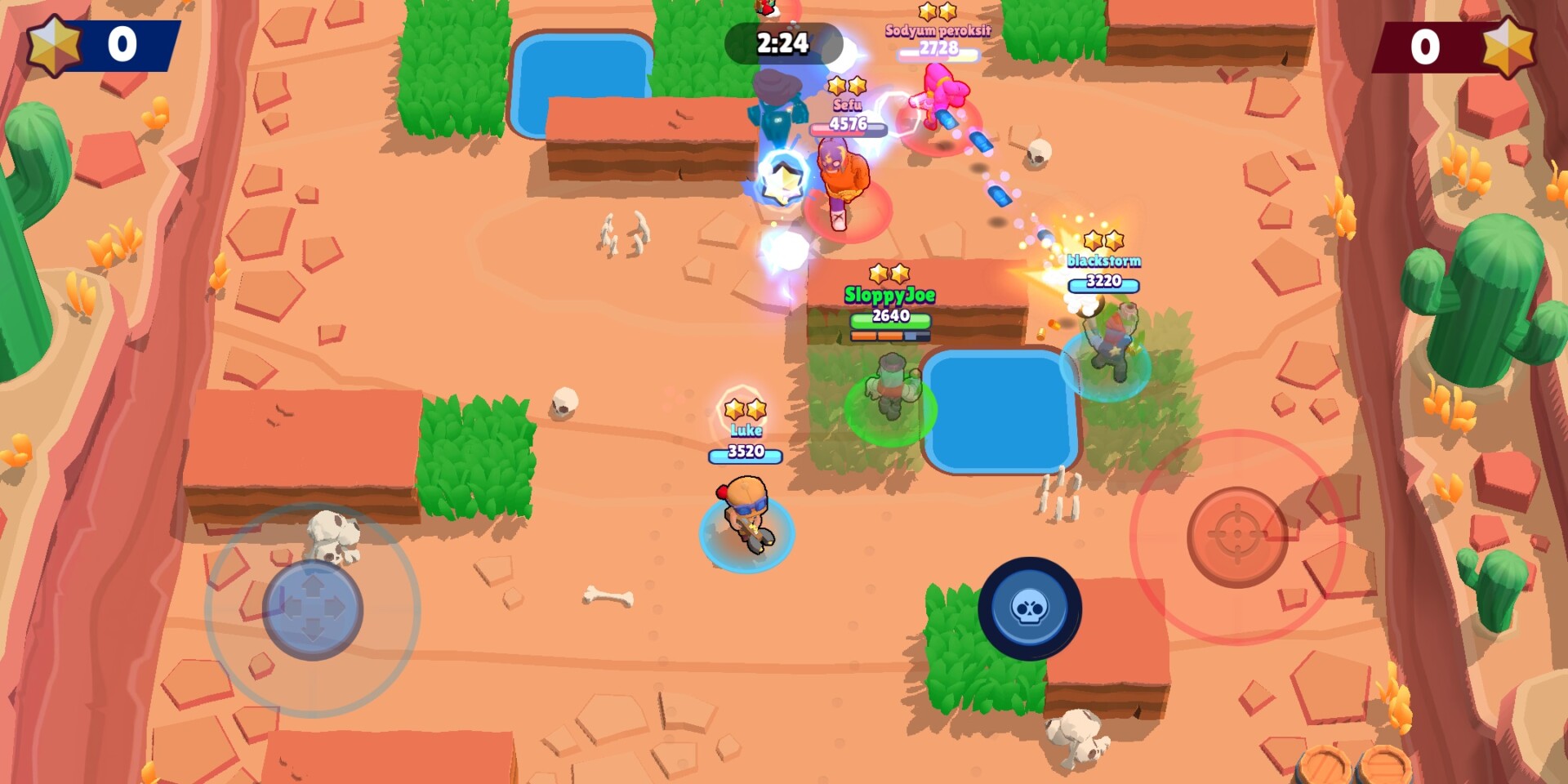 More Tips To Learn
After finishing your tutorial, it is always best to play with bots until you are ready to take on proper players. Each game mode will have three different match types. You can choose Bot Brawl to play alongside and against bots, while Co-Op Brawl will let you play with real players but against bot enemies.
Continue to play bot games until you feel that you are ready to play against real players. You also continue to gain experience to level up and receive coins while playing bot games.
Speaking of coins, you can collect and save coins to open a Brawl Box that will contain a new Brawler for you to play with.
If you want to learn more about the game, you can check out some YouTube channels and videos that offer great tips on playing the game and effectively winning matches. These videos are made by players who have mastered the game and are playing it professionally.
Conclusion
Brawl Stars is a team game, and similar to any other team games, it will need teamwork to win games. Always be aware of what your team is doing, and you will be on your way to gaining more victories in the game.
To make the game even more fun, invite your friends to play with you. The game is currently available for download through the Google Playstore and the App Store for mobile devices.