If you are in search of a perfect keto diet app, look no further than the Carb Manager App. This app is very popular among most keto fanatics. 
Apart from being available for free, this app offers a variety of features. As for the user interface or ability to get the most out of it, this depends on its usage.
If you are interested in knowing how this app works, just keep reading.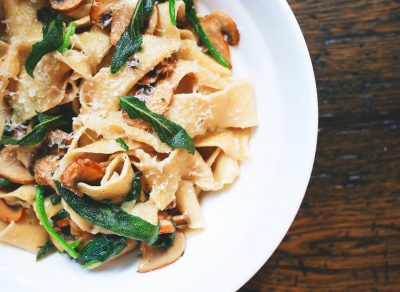 Features Of App
The Carb Manager App assists users in tracking their key metrics. This works by tracking and allowing you to control the carb intake. By doing so, it can help you maintain a good and healthy lifestyle.
When used properly, you can track your total carbs, net carbs, and fats. Not only that, but the app also allows you to know about your glycemic load, blood glucose, insulin, and more.
Furthermore, it can also track those metrics that aren't directly related to your diet but play a critical role while maintaining a healthy lifestyle. These include exercise, water intake, and body weight.
Besides that, it is also possible to sync Carb Manager to your Apple Watch, Fitbit, or similar devices. The list of recipes offered by this app is extensive. 
General Tips
The basic concept behind developing the Carb Manager app is to offer a more precise macros tracking app (macros is a short form of macronutrients). 
With the Smart Macros feature, this app can automatically recalculate the macros goals depending on the prevailing weight, macros rations, and the independent profile of the user.
The most essential macros that you need to track are protein, fats, and carbs. The Net Carbs feature is the macros goal that you need to track while managing your carbs. 
You can set a net carbs goal for each meal. Also, when doing a workout, make sure to enable the "Deduct Macros When I Exercise" setting. 
By enabling this feature, the app starts to deduct the macros. As a result, you can keep a balance between the intake and burning of carbs. 
Who It's Suited To
This app is suitable for those who are on a keto diet. On the contrary, you can also take advantage of this app if you are looking forward to living a healthy lifestyle. 
The Carb Manager app works well on both iOS and Android devices. Moreover, if you are looking for a simple and easy-to-use app, this is the option to consider.
Cost
Talking about the cost of this app, you can download it for free.
The availability of this app without any cost is one of the most prominent reasons for its popularity. 
However, there are a few basic core features that aren't free to use. To enjoy the most premium features, you have to pay the price, which ranges from $4.99 to $39.99. 
The monthly package of Carb Manager is available for $8.49. 
You can choose the 3-month package for $16.49. 
By paying $39.99, you can use the premium features of the Carb Manager app for 1 year.
Pros
It's a streamlined, easy-to-use app that helps track your carb intake on a smartphone.

The basic features are available free of cost.

Its user-friendly interface offers clear and unambiguous tracking results.

You can find the best keto diet with the help of this app. 

This app is compatible with Fitbit and similar fitness tracking devices.
Cons
Removing the subscription is quite hard.
How To Download and Use It
Downloading the Carb Manager App is a simple and hassle-free process. To download, you can either visit the Google Play or App Store.
Once the app is available on your screen, just hit the install button. The app will be automatically downloaded and installed on your phone.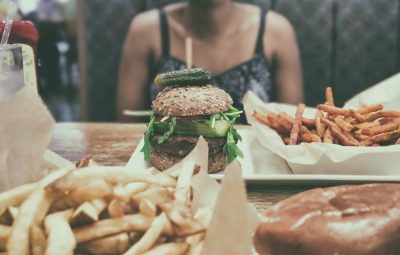 Summary
The Carb Manager is one of the most popular carb tracking apps. The idea of losing excessive weight through keto diet is still appealing to many people. 
Hence, if you come across an app that helps to calculate your carb intake, it would be wise to give it a try.
The Carb Manager app is one such option, and you should definitely think about installing it on your phone.