How many of us have gone to the store and filled the cart up only to get home and find out that we had bought some things that aren't healthy for you.
Most of us have done this at least once, and that is why having an app that can help you figure out if something is healthy from the beginning can be so very helpful.
There are several apps available that you can use to check the healthiness of your supermarket food. You need one that can be easily customized to your needs. One option you may want to consider is the Edo-Know What You Eat app.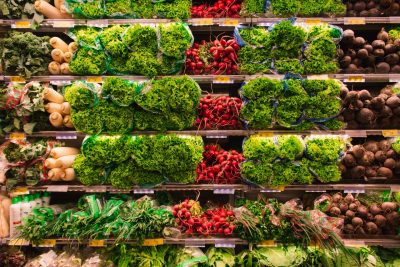 Edo Features
The Edo app helps shoppers know what exactly they are putting in the shopping cart. All you have to do is scan or click the item, and the app uses an algorithm to generate the ingredients in the item. 
The Edo database is filled with thousands of food items and is continually updated. The algorithm used to rank the food in its healthiness is one developed by the creator with the University of Bologna.
Once the item goes through this algorithm, the app will give you a ranking from 1 – 10 on how healthy the food is. 
Along with the barcode scanner, there are other features you can take advantage of. Some of these include the following.
Gives you the pros and cons of each item

Able to sort by lifestyle choices and food intolerances

Offers suggestions for healthier alternatives

Uses your data to customize rankings for food items

Set up exclusions to tailor your experience even further

Serving sizes are taken into consideration when ranking the healthiness 
Tips to Use the Edo App
When you are dealing with your health in any aspect, it is always good to get the most from the apps you use.
So we gathered some tips that might help you use Edo more effectively.
Scan everything as you put it in the cart so that you have immediate knowledge of any issues and the level of healthiness.

Make sure to take time to read the pros and cons

Make sure you customize your experience to your needs

Use the alternative suggestions to make your shopping list even more health-conscious and personalized

Pay attention to the nutrients of the food so you can make sure you are optimizing your diet
The app itself is pretty self-explanatory, so the best way to use it is to simply get it as customized for your lifestyle and preferences as possible. 
Who's Edo Suited To
This app is great for those that have to abide by a strict diet. If you are gluten or lactose intolerant, the app helps you choose options that will not inflame your condition. 
It can also be used by expectant mothers to guide them to healthier choices from them and their babies.
Basically, if you have restrictions on what you can eat due to a health condition or just life choices, this app is a great option.
It can also be useful for those that are counting calories to lose weight. Along with that, if you are looking to be a little healthier but don't have a lot of cash to spend on fancier apps, then the fact that it is free makes this a great budget-friendly option.
Cost
This app is completely free to download and use. If you want to get rid of the ads, you will have to pay less than a dollar, which will be charged to your app store account.
That is the only cost you will accrue while using this app.
Pros
Completely free to use

Great for people with allergies and special diets

Good list of products

Easy to use interface
Cons
Have to register

Some everyday foods not in the database
How to Download & Use Edo
Simply head to your app store for iOS or Android, or to the website and download the app. Then you will register for an account.
Once that is done, you can begin using all the fantastic features to help you see what is healthy in your supermarket.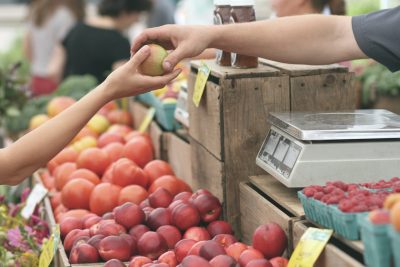 Summary
Tracking the healthiness of what you put in your cart is vital to maintaining a healthy diet. This is especially true when you have strict dietary requirements.
Edo will help you keep track of everything that you put in your cart and if it is the right choice for you.