Having a record of your trip can be helpful in many ways. It can help you get back to where you started and allow you to share your journey with friends that may be looking for a good route. 
However, choosing the right app may be difficult as there are many options out there today. One of the best GPS tracking apps on the market today is Geo Tracker. 
This app will record your trip easily and allow you to share it. So let's look at everything there is to know about this GPS tracker so that you can decide if it is the right one for you.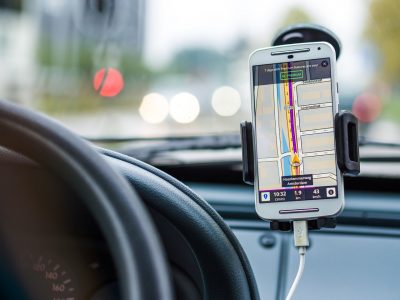 Features of Geo Tracker
This GPS tracking app is great for long-distance travel as it comes with the following features.
Fitted with a special feature called Statistical Calculator

Records in the background even when offline

Saves routes in GPX or KM file format

Allows you access to other peoples saved routes

Can mark points of interest on the route

No limit to the length of tracking

Backlighting is used when viewing route

Can switch from Google to Yandex for use in CIS countries

Able to track – speed, time journey took, altitude, distance, slope
Geo Tracker Tips
In order to get the most from the functionality and performance of this GPS tracking app here are a few tips on how to use it.
Make sure that you always wait for the GPS location to be found before you start recording your route.

Try to start tracking your route with a clear sky above you.

It may work better if you deactivate your airplane mode.

If any problems arise, it is always best to uninstall and then reinstall it.

Make sure to save your journey so that others can use it if they travel the same way.
Who's It Suited To
This is a great choice for those individuals that regularly drive for business or travel. It can also be used for tracking routes while you are out enjoying nature.
So if you're an adventurous person that spends a lot of time on the road, then Geo Tracker may be the right choice for you.
Cost
This app is free to download, which makes it even better for those long journeys.
There are in-app purchases if you want to elevate your experience. But the stock app is more than adequate to capture the route of your journey.
Pros
The app is completely free

Better accuracy by using API and Google Maps

The auto backlight makes it easier to read

Can analyze data gathered by your mobile device
Cons
Accuracy is affected by weather and landscape

May not be usable in all countries

Mat drain battery quicker than normal

Not available on iOS
How to Download & Use Geo Tracker
Since it is free, all you have to do is head over to the Google Play store and download the app onto your smartphone. Once you have set up your account, you will want to ensure that it works properly.
First, you will need to go into your phone's settings and make sure the location is activated and then make sure your date and time are right.
If your phone is not set to automatic update for time zones, it may take the app longer to locate your GPS location.
Then all you have to do is hit start a new trip, wait for the GPS to locate you, and you can get started on your trip.
The app will track your journey and save any key factors that you ask it to.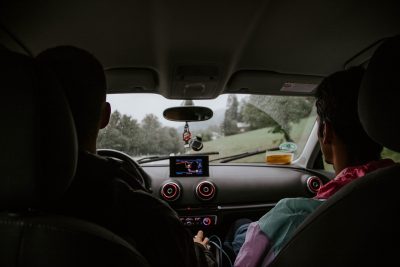 Summary
Tracking your car journey can be very helpful. By using a GPS tracking app, you will be able to save common routes as well as new ones and be able to find your way back easily.
It is also great to be able to share your route with others that may need a little guidance on which path is the best one for their travels. 
Geo Tracker offers features that enhance your tracking ability and help you keep track of important analytics so you can optimize your travels.
If that sounds like something you're looking for, make sure to check out the Geo Tracker app.