Keeping track of your family, children or employees could be a hassle if you suspect that they're not going to the right places. 
If you want to ensure the safety of your family, you should probably use a GPS tracking app that will allow you to access the location of your loved ones. 
Because safety is a crucial matter, we're going to present FollowMee GPS Location Tracker, so check out the following lines!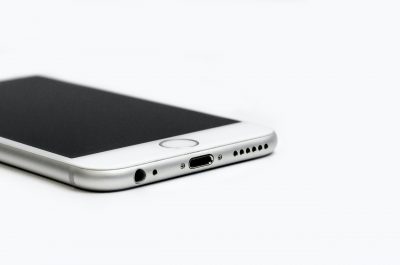 Features
The FollowMee app is an ideal choice if you want to make sure that you know the whereabouts of your family, friends, or work associates. It's available for both Android and iPhone, and it's pretty simple to install. 
The features include a location monitor that can be accessed via a browser on your desktop or mobile device without complicated sign-in processes.
The service has a firm policy on data privacy, and they will not share any of your information with third parties. It can also track multiple devices and be accessed from various mobile platforms. 
The app also features no-internet contingency, which means that it will keep working even if you're not connected to a mobile data or Wi-Fi connection, as it will upload the information when you have a working internet connection.
Using the GPS continuously could really drain your battery life. So you'll have to make sure that your devices can support it correctly for you to have a pleasant user experience. 
General Tips
Check the prices of the extra services to see if the price is suited for your budget. Using an app like this could come in as a great advantage if you want to keep track of your children or your employees.
It is best to inform people that you want to track them since it's a privacy issue that could create legal difficulties if you're doing it without consent.
Lastly, check the compatibility of your devices before using the app.
Who It's Suited To?
This app is best suited if you're running a company that requires you to know where your employees are at all times.
If you have a transport business, for example, you'll need to know where your drivers are. You can make sure you can provide good ETAs to your clients.
Plus, you also know where your employees and cargo are in case of an emergency.
It is also a great option if you want to track your children. You can make sure they are safe at all times. 
Cost
The app is free to download, but a lot of perks are available for monthly costs. If you want to have a more extended history of the locations of your devices, the service could become available if you pay an extra monthly fee. 
Upgrading from free service to the paid package is about $8 per month, and this will give you access to real-time location on google maps.
You can also purchase a remote-control service if you pay an extra monthly fee. This will allow you to change the app's settings remotely. You can even stop or start the app on the device that you're tracking. 
Pros
The app is easy to use due to the intuitive interface.

You can track multiple devices on different platforms.

You can access it from a desktop system.

It has a free plan that comes with useful, basic features.

You can track the devices in real-time on Google maps.
Cons
Extra services will come with a monthly fee.

There is a limited number of devices when using it for free.
How to Download and Use It
If you want to download the app, you can do it directly on their website or access the App Store. After downloading the app, you'll need to register with all the required information.
After installing the app on your Apple device, you'll be able to track the device by accessing their website on a desktop or any different device.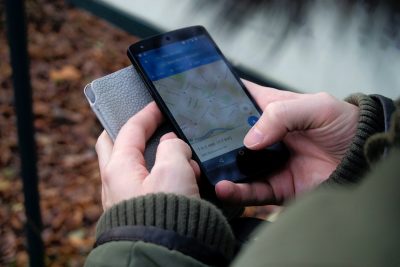 Summary
If you're looking for an excellent app to make sure you know the location of your children or employees at all times, this app could be of great service to you.
It can be used even if you're going to go for the free of charge plan. But this is to a limited extent. Either way, checking it out is a must!