Google has filled many gaps on the Internet over the years with high-quality services. Google Hangouts is the tech's giant application for free messaging, voice, and video calls.
Conferences can be made of up to 150 people, out of which 149 do not even need a Google account in order to join, making it easily accessible.
You can use Google Hangouts on your smartphone or tablet and start a call with anyone who has an active Internet connection. But how do you look your best while doing so? Let's take a look at all you need to know.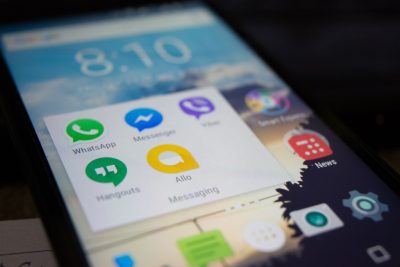 What Is Google Hangouts
Google Hangouts is the longest-running service for messaging and video chatting offered by the tech giant. It is divided into several categories, such as Google Hangout Meets, Google Hangout Chat, or Duo. They all represent the same service, in essence, an application built for calls, video conferences, or simply said, communication.
Google Hangouts is the chat app found incorporated into Gmail. It also offers the option of video calling a contact free of charge. The only requirement is that your contact has to be a Gmail user as well. Video-calls can host up to 25 people at once. Funny effects are also included, such as fake hats or sound effects.
Hangouts, as it comes, works perfectly in any environment. It is one click away from Gmail, and it is built in so that even Google Calendar appointments are shown when in a call.
Who Should Use It?
Google Hangouts can be used by anyone that requires a stable communication with another person or more. The app is available on iOS and Android and is found a couple of taps away in the App Store and Google Play Store accordingly.
The user interface is very quick and easy to use. Starting a call is an easy task and can be done quickly if the other user has an existing Gmail account.
It recently blew in popularity, being used by teachers and students of all ages for online classes. Google Hangouts definitely made a name thanks to the easy interface and accessibility.
How to Install
As mentioned above, the application is downloadable from the App Store or Google Play, depending on the operating system. Installation takes less than five minutes, and if you already have an account set up, the process is pretty simple and straightforward.
If you do not own a Gmail or Google account, you must create one for free. The signing up is intuitive and can be filled in a matter of minutes. Joining a conference was never easier, and it can be done while still wearing pajamas.
How to Look Your Best When Using the App for Work
One of the perks of working from home is the freedom to set your own atmosphere. Some of us might even prefer to wear comfortable clothing all day long. However, this might not be a great choice if you have a video conference. 
The dress code for video conferences should be similar to any other in-person meetings. Make sure you have a reasonable appearance, avoiding stripes or very distinct patterns. They can easily distract the other person in the conference.
You should also avoid plain white or plain black clothes, as this can make your camera adjust for brightness. 
How to Use it on Your Mobile Devices
Google made sure that Hangouts is just as easy to use as any other app offered by them. Hangouts is no exception, and you can start a call almost immediately after downloading and installing the app.
After the initial set-up, initiating a call simply consists of navigating to the Hangouts list and search for your partner's name and email address.
Click on it and then tap on Video Call. This will initialize the call, and all you have to worry about next is the person on the other side of the line picking up.
The application has multiple features that make it perfect for conferences with a larger number of people. The integration with other services offered by Google helped for its popularity.
Adding a conference in Google Calendar with a set time and date will create a Hangouts Meet with everyone included. People that may not have the application installed can still join conferences using a link generated.
During a call, you can still use the Chat located on the right side of the screen to communicate better with people who might not be able to join the call.
The video call can be displayed in many variations, just as a tiled grid. You can pick any layout from the Settings tab so that your experience is always the best.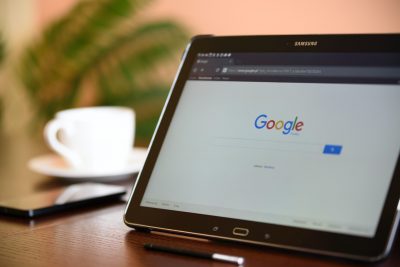 Summary
Concluding Google Hangouts, the application is a strong competitor for others available on the market. The powerful integration with other services such as Google Calendar or Gmail makes it stand out and blow the competition away.
Video conferences will never be the same after using Google Hangouts for you and your team, allowing for a quick way of communication right into your pocket.