Right now, you can find billions of things on the internet. If you are interested in the guitar, I'm sure you've seen some sites that talk about it and teach odd bits. However, there is so much information that it can be difficult to organize yourself and actually learn how to play the guitar.
The advantage of mobile applications is that they organize your learning by levels. From this, you can have a better perception of the things you need to learn and the things that have already been accomplished. Regardless of the learning method you choose, training is essential.
People who cannot afford to pay for a private teacher or music lessons, or even those who don't even have one of those options available nearby, can benefit from the advantages of guitar teaching apps. Here I'm going to talk about a specific application and its features so that you can learn to play the guitar once and for all. Are you ready?
Get to Know the Yousician app
The Yousician app is a personal music tutor. With it, you can learn to play the guitar, piano, bass, guitar, ukulele and still have a sense of vocal and singing. It is a great facility for those who dream of entering the musical universe. Here I'll talk about some of the application's functions.
Step-by-step video guides;
Instant feedback after hearing you play;
Specialized teachers who can assist you;
Musicians of all levels can benefit;
Track your progress;
More than 1,500 lessons and exercises;
Teaches music theory;
Weekly challenges and competitions with friends or other users.
Who can use the Yousician app?
This app doesn't just benefit people who don't have a notion of music. Anyone who has had previous contact with the guitar and wants to improve their skills can also benefit from the app.
It caters to singers, bassists, pianists, guitarists and more, serving musicians in general, beginners and music teachers.
How does the Yousician app work?
It is necessary to have a physical guitar to be able to use this app to its full advantage. As a user, you can see the lessons and instructions and then record what you have learned. After this, you can receive feedback on the spot to understand whether you are playing correctly or not.
There is no need for an additional tool, just a smartphone or computer and your guitar (or another instrument you wish to learn). This application is a good tool for self-learning, developed by professionals in the field and it contributes effectively to your learning.
How much does Yousician cost?
You can use Yousician for free forever, starting with their free trial. However, the free version is limited to one lesson per day, which is equal to about 20 minutes of feedback. If you want access to everything, including unlimited play time and additional features, you can sign-up for the Premium version.
Yousician Premium costs $9.99/month if you sign-up for the yearly subscription, or $19.99/month if you choose the monthly option.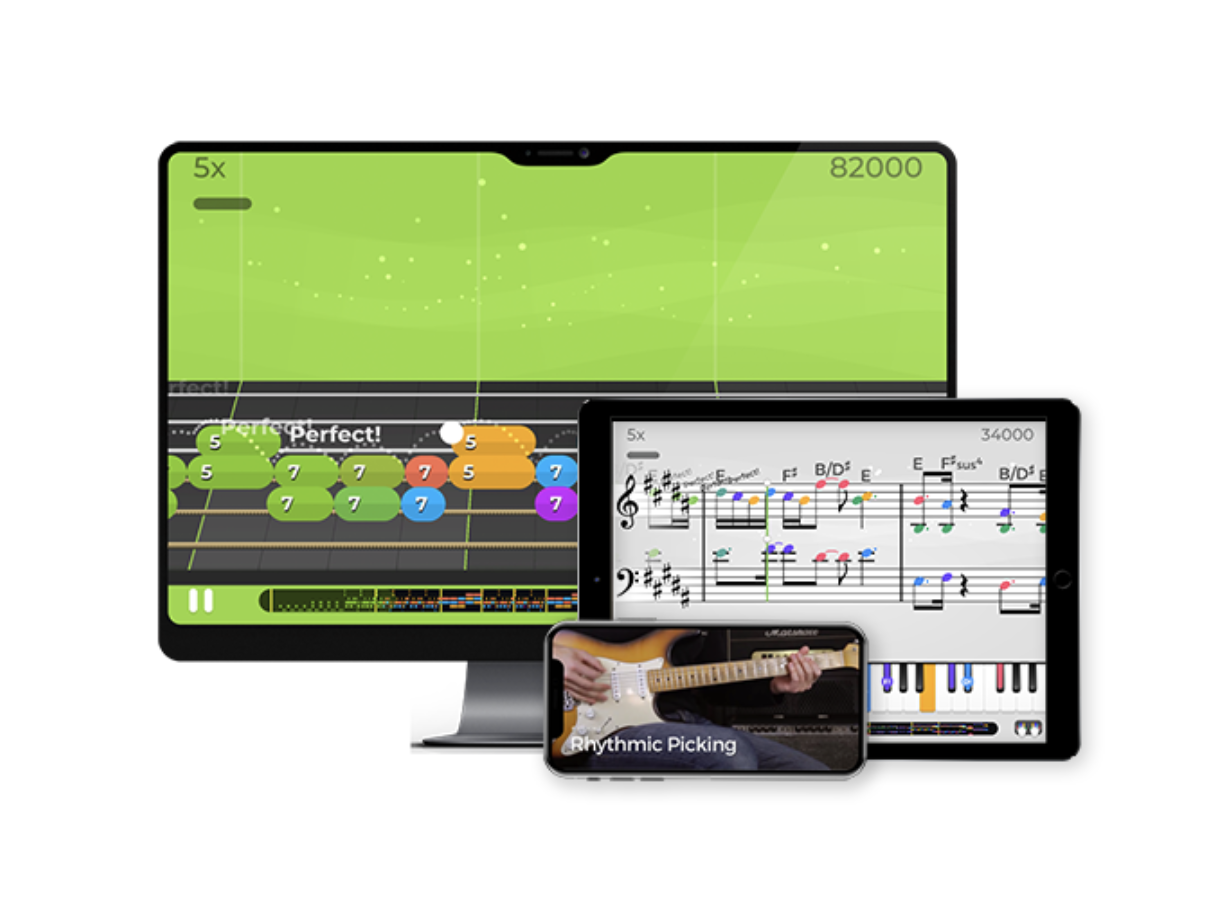 Tips for enjoying the Yousician app
It is necessary to note that even with all the facilities that the application offers, you need to be aware that the study of any instrument requires time and organization. When you're not organized to optimize your learning, you'll end up quitting in a few days.
Starting a new activity is never an easy thing, it is necessary to have focus and persistence. The most important thing in this process is to try to have fun while learning. If you keep this activity pleasant and light, these attitudes will help you continue working to pursue your goal.
To learn more about the Yousician app, visit the website. This app is available to download on Android and iOS.