The fiercest competitor for EA Sports' FIFA is PES (Pro Evolution Soccer), a soccer game developed by KONAMI. In PES 20 Mobile, we can play with real teams and players and enjoy the excellent gameplay right on our smartphones and tablets.
PES 20 Mobile permits players to either play against AI or other players via the Internet. The most significant addition in PES 2020 (on every device) is the so-called VOLTA Football game mode.
For newcomers to PES 20 Mobile, there are many new features to know about, including the before-mentioned VOLTA mode. Also, we have some tips on how to earn more in-game coins to buy the best players and other attractive items in PES.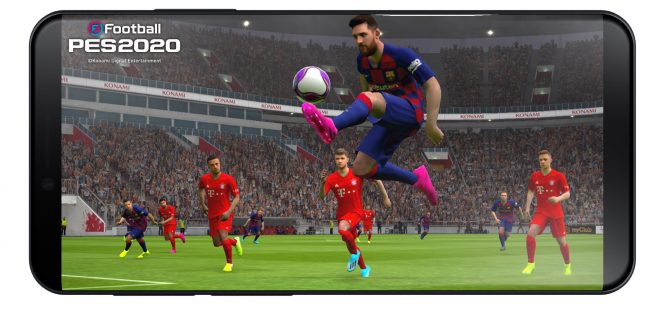 What Is PES 20 Mobile?
PES 20 Mobile permits players to play in leagues, friendly matches, tournaments, and so on. The game features fully-licensed international teams, as well as soccer clubs from around the world.
KONAMI focused on realism and came up with an excellent release. A considerable upgrade to the AI can easily be noticed even from the first matches. The title, released in 2019, centers on defenders and GKs behavior on the pitch. In comparison with the previous release, PES 20 Mobile looks more real. The behavior of footballers during set-pieces has also received an enhancement.
A Good Manager
Completing simple tasks will help you earn myClub Coins. It would be wise to collect them and hire a good manager for your team. Go to the Manager sections in the game and search for a reliable manager with high stats, tactics, and Management Skills.
Management Skills are essential since they influence how many high-rated footballers your team can sign and accommodate. Not focusing on this rating will only make the players suffer on the Team Spirit.
Use Extra myClub Coins on Featured Players
The extra myClub Coins that you gather during a season can also be used for Featured Players. These are particular players that appear weekly, just like the footballers in the Team of the Week in FIFA Mobile.
Usually, these Featured Players are high-rated superstars and serve as excellent additions to your team.
Train Your Squad Effectively
You can use unwanted players in PES 20 Mobile to make them EXP trainers that help other players in your team to get better. However, pay attention to the skills of the trainers and match them with similar squad members.
Duplicate players are also used to improve the skills of their counterparts. Therefore, you shouldn't be upset if you receive Lionel Messi twice.
Boost Your Team Spirit
In FIFA, there is the Chemistry system. In PES 20 Mobile, we have Team Spirit. This feature is important, so you should keep an eye on it. It comes with some differences from FIFA's Chemistry.
For example, playing matches, applying Tactical Training and Familiarity Boosts, and some other actions influence Team Spirit in PES. A high Team Spirit rating positively influences the way your footballers behave on the pitch.
Keep an Eye on In-form Players
The so-called Live Condition function influences the form of some players. Various superstars might even receive a significant boost on the pitch. Footballers for the A and B categories will evolve more than normal players, but only if they are used regularly on the pitch.
How to Earn Free Gold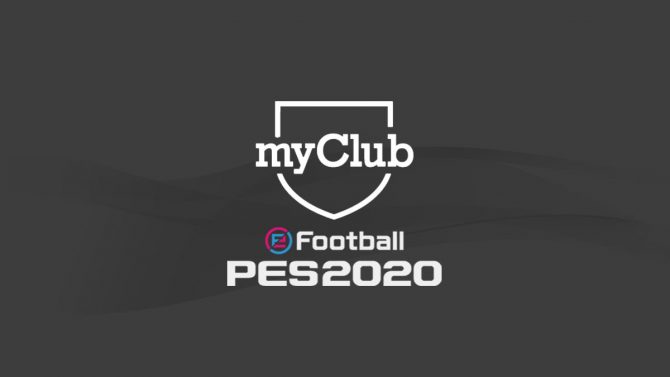 The new Matchday mode in PES 20 Mobile permits gamers to play matches and collect points. You can then redeem them as myClub Coins, as well as in-game items from Scouts or players.
The event is only available for a few hours per day and puts you in the position of selecting a side – Home or Away – and competing against other online gamers before the so-called Grand Final.
You might even earn thousands of GPs by simply watching the final. However, you must be in the game at the right time daily to earn the benefits.
Focus on the contract of the top players in myClub. Sometimes, superstars might ruin your budget. Accordingly, try using top footballers only in important matches. If you play offline or less important games, you should bench your superstars.
Summary
KONAMI's PES 20 Mobile is a fierce competitor to FIFA Mobile. With some many novelties added in the latest release, the mobile variant of PES 2020 is attractive for soccer fans.
It looks more realistic than ever, and the VOLTA Football mode is probably the most exciting addition to the game. The title looks good, and we look forward to the launch of PES 21.