Don't get lazy just because you're stuck at home, the Gym App can help you stay healthy and fit. With most cities on lockdown, it has been hard for anyone to hit the gym. But you can still get your workout on with gym apps that will keep you pumped.
Technology has come to the fore and is helping in a number of sectors; the fitness sector hasn't been left behind either. There are a number of apps that you can use to track your fitness even when you're at home. 
These apps can easily be downloaded on your phone. It doesn't matter what kind of phone you have, either an iOS or Android. Our editors have searched for the best gym apps out there and we've got the details for you up next.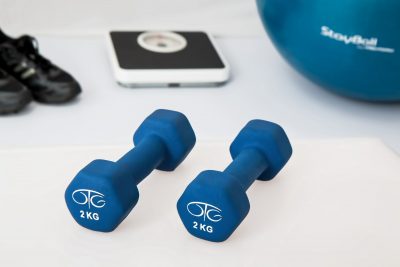 Runtastic
Do you train for jogging or running, it really doesn't matter; you're well sorted at home with this app. The app does well to track your mileage on your runs and also goes further to track the tear and wear of your running shoes.
The app is available only in your iOS systems and you can sync it to Apple music that will offer you a high tempo playlist. That offers you a true musical motivation to be able to hack your routines.
Plus, you have a number of records that you can use to ensure that you don't get confused about what you may or may not have done already.
Asana Rebel: Yoga & Fitness
Any yogi in the world should be happy at the prospect of using this app. What makes the app stand out is the fact that it introduces you to the regime of yoga. If you're a beginner, and with a lot of time on your hands, this is what you should be looking at.
The same old routines can really bore the life out of you, so this app offers you two different workouts every day. Forget the premium version of the app, you can still use the app for your routines even with the free version.
So, forget the upgrade to the premium notification you get when you log in to the app. You can log in through Facebook or email, whichever one works for you.
My Virtual Mission
If you're one of the people who love to work out in the morning then this is the app you should use. The app offers you the kind of motivation that you need to do your morning workout and even give you a route.
The thing about technology is that you no longer have to get out of the house. Whether you're running on a treadmill or cycling, you don't have to get bored.  Any route that you can think of, the app will create a simulation of it and you can run it.
The simulation is so that when it gets to the tough terrains, you use more energy than you would have with the just the normal work out. The app goes further to set a goal for you so you can compete against your biggest competition – yourself.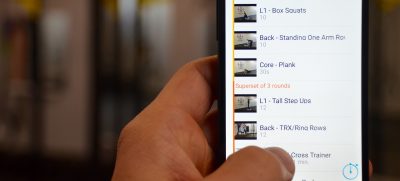 Couch To 5K Runner
One of the apps that can track your fitness is the couch to 5K runner app that prides itself on getting you off the couch. One of the most difficult tasks you can ever do when it comes to running is actually getting up.
With the app, the best thing is the regime used when it comes to starting the race. It is a race after all. You start out slowly with sound advice and good motivation and the developer assure you, you'll be up and running the 15K in a matter of time.
If you can hack the 9 weeks that have been set for you to do at least 15K, then you'll know you're one of the success stories. The regime is also guided by the voice of former Olympians making it easy for you to get the motivation.
Conclusion
Working out and tracking your fitness from home has never been as easy as it today. Technology has made it all possible to work out and record your fitness even without leaving your house. Use these apps and prepare for the best version of you.