Today's children have become far more exposed to technology. Even from an early age, children will be asking for that latest smartphone. Long ago, a talking doll or action figure would do.
Now, if you want the best for your children, then buying them what they want would be an ideal thing to do.
However, you could be jeopardizing their safety. That is why you need a monitoring app like Bark to provide you with security.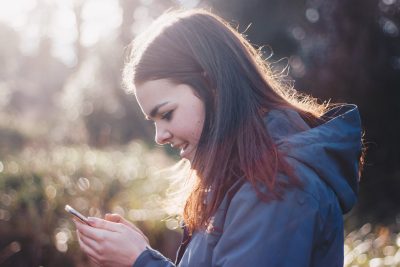 Features
Bark is an innovative application that has actually saved lives. The very convenient features of this app allow you to monitor messaging across a variety of social media platforms, among many other things, have improved the safety of many families.
This smart app, unlike the many other of its kind, uses active alert programs and advanced algorithms to detect harmful situations. 
These will include the detection of harmful content on multimedia platforms like Netflix and Youtube. This helps parents ensure that their children are not exposed to unnecessary violence or sexual content.
It will also detect sexually related, or questionable texts from strangers, across platforms like Snapchat and Whatsapp, and will actively alert parents to potential harm or danger.
With this app, you can also limit the access to certain web content that your child can access. You can block potential pornographic sites or pirate markets. 
It will also allow you to keep track of the child's mobile so you can stay informed about their location at all times. The application will also actively search for any cyberbullying that your child is exposed to.
Or it will scan the messages to relate psychological patterns that might be of concern, such as suicidal or depressed conversations. You can also use the app to limit younger childrens' screen time and establish a curfew when needed.
Overall, due to the innovation provided by a full body of experts, the Bark app will provide you with the best security money can afford. You can read more on how it works, and view the statistical information they have gathered on the Bark homepage.
General Tips
The application is simple to use, but for additional parenting aid, you can use the Bark website.
There you will find informative programs on subjects like teen suicide, how cyber predators prowl on the internet, and many other concerns that parents in the modern era face.
Who It Is Suited For
The app is suited for any level of parent, from the casual to the overprotective. It is also suitable to use in compliance with any child's age.
It is advanced enough to monitor little children to teenagers. The app will inform you and allow you to view any potential harm your child might be facing.
The app is also suitable for parents who are concerned about the safety of their child's phone. It will allow you to keep physical track of its location in case it may get stolen.
This feature of the app will also allow you to keep a close eye on your child. It will also keep you informed on whether they are where they say they are.
Cost
The app is available for a free trial period of seven days. During this trial, you will be allowed to test out the most basic features that it has.
The premium versions that are not limited to function for only a short period of time, are available in two packages.
The most affordable package that is best suited for younger children comes at a monthly cost of $5 or $49 annually. 
This package will not provide the most advanced features. It is, therefore, best suited for children that are not active on social media.
The slightly more expensive package will permit the full use of all the features that the Bark app has to offer. It is tagged at $14 a month or $99 annually.
Pros
Provides active alerts

Uses advanced algorithms based on the support of child psychiatrists and law enforcement agents

Monitors a great variety of social platforms

Allows active position tracking

Will allow you to set up a screen time curfew and limit access to illegal sites
Cons
The app is available in two packages that vary in price and services
How To Download and Use It
To download the app, visit their home page and choose the start free trial option, or on the Google Play Store, search for the Bark app and choose the install option.
From inside the app, following the basics of creating your account, you can buy the premium version.
Using the app is simple, and it allows you to set up your preferences easily.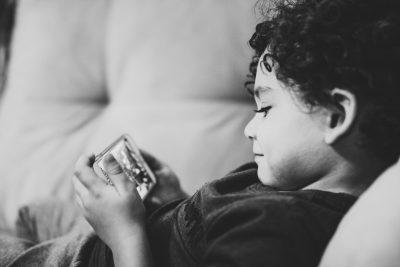 Summary
Securing and monitoring your child's electronic devices has never been as important as it is today. And with the Bark app, it has become much more manageable.
Not only does it provide you with remote access, but the security and alert features are among the best you will find.
Not to mention, it will save you the time from checking each individual message and searching browsing histories and all other concerning activities.