TripLog is a new app to track mileage using integrated tracking tools using high-end technology and overall is very versatile.
With six tracking methods available for both iOS and Android devices and many features, this app provides accurate information every time.
Not only does it track your mileage, but the app also helps with your taxes and helps you gain more savings. Here we will show you how to use TripLog on your Android.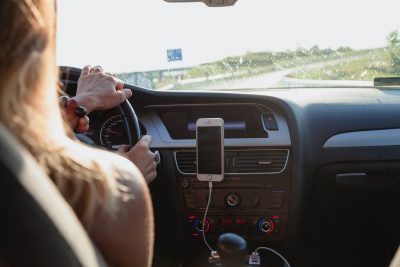 Features of TripLog
Triplog offers many features that make the app so versatile and useful all around. The most significant feature is the overview of all your daily trips. This allows you to see all your time spent on the road and create a detailed overview.  
The app offers multi-auto start choices so that you can configure how and when you want the app to start recording. There are a total of six choices for this. These include standard, iBeacon, enabled by Bluetooth, or Plug-N-Go. 
You can also take advantage of its mileage reimbursement and tax savings calculator. Triplog ensures accurate data and numbers by recording the mileage correctly.
This offers the company a detailed log. You can get your money reimbursed. The application can also capture all the receipts into one place, which is very useful for finance, making it effortless to reconcile the expenses. 
Other features include the tax-saving calculator, which is a powerful tool that can help you with comprehensive IRS reports regarding your taxes.
General Tips
Use this app when you drive to work daily. It will help you track your time in traffic, routes, and other external factors. By collecting all the information, Triplog will create a detailed report and help you find the best route to take.  
If you find yourself often driving for your company and the finance team is troubling you with receipts and expenses, use this app to keep them updated and make life easier for everyone.
Who It's Suited To
The application is suited best for people who drive daily. If you want a detailed report at the end of their trips, this is for you.
With Triplog, the whole drive is easier for both you and your employer. Everything is logged and detailed, including receipts and expenses along the way.
Finally, it can help you find the best way to work or any desired location.
Cost
TripLog offers four plans, including a free one. It also provides a free trial for all paid subscriptions to check out the features and figure out which one will fit you perfectly. 
The Free version has many features, including the ability to log up to five vehicles with unlimited trips. Manual and expenses tracking are included. You get tolls and parking fees with the fuel economy calculation.
The basic plan costs $2 per month or $20 per year. This includes all the features of the previous package with automatic tracking and detailed IRS reports.  
Professional costs $4 per month or $40 for a year and includes all the features mentioned. Also, you get weekly summaries and customizable reports, sent to you by email. Your receipts are automatically uploaded to the cloud.
Enterprise requires you to contact the company to create a personalized offer. It offers all the features mentioned above, along with some administrative ones such as consoles and real-time tracking of your fleet.
Pros
The app helps you save money by making detailed routes; therefore, traveling gets more efficient.

You get overviews of all your trips and have a detailed report on all of them.

You can capture and fill in receipts on the way with the app.

Receipts are uploaded to the cloud for easy access.
Cons
The company does not offer support over the phone. So any issue will take a little more longer to resolve.

You will need some time to get used to the interface.
How to Download and Use It
You can download it to your preferred device using this link for Android users or click here for iOS. It is easy to download and install it as the process is the same as with any other app.
Following this step, register yourself with the desired membership plan and start using the app according to the on-screen instructions.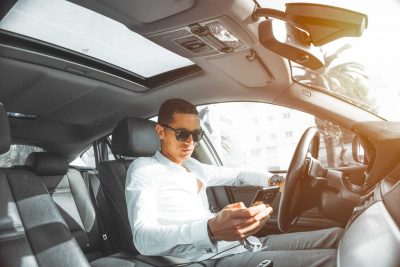 Summary 
This company figured the ideal solution of saving money and helping you make an accurate schedule of your day by optimizing any road trip, business, or pleasure.
It features many useful functions that will come in handy to any driver the next time they get on the road.