WiFi technology is great and gives us more portability with our devices. The struggle for more and more people is a poor wireless signal or dead spots. 
Wireless signals can suffer from interference or get blocked by different objects, stopping the signal itself from reaching your device. 
WiFi analyzing software can help fix the problems above, allowing you to see the wireless spectrum in your area and maximize it.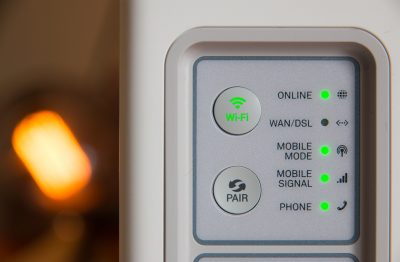 What Is a WiFi Analyzer?
WiFi analyzers are created to uncover obstacles to the signal. The signal spectrum is displayed as a graphic, and it allows you to check on all the frequency channels and bands in your house. 
The software will not give you a more stable connection to the Internet directly, but it will show you ways to improve the signal and help you see how the signal travels.
This means you can move the Internet router to a new place so the connection will be better, and you can enjoy a much stronger connection. 
Why Use It?
A WiFi analyzer is a powerful tool that can improve the Internet quality and connection for your devices. A bad placement of the Internet router in your house or office can lead to a bad signal.
Furthermore, It collects data that helps you identify problems on the network, and some apps even offer solutions to fix them. 
Best WiFi Analyzers
The market is filled with WiFi analyzers, each one of them offering different features and pricing plans. Depending on how much of a complex analysis you are looking for, you can pick between free versions and paid memberships. 
NetSpot WiFi Scanner
One of the best WiFi analyzers is NetSpot WiFi Scanner. This app is amazing for doing WiFi surveys and troubleshooting the network. It will help you discover issues and even show you a detailed analysis with solutions.
It comes in four memberships, ranging from the free version to an Enterprise edition that is priced at $499. Each one of them offers benefits, such as more unlimited zones and data points, access points, or the ability to show hidden SSIDs.
Passive and active scanning options are also offered with the paid versions, while the free one allows for a network scan only, which is perfect for home use.
This analyzer offers two ways of scanning your WiFi network. Discovery mode allows for a local scan and a brief analysis of networks in the vicinity with real-time information.  
Solarwinds WiFi Analyzer
Secondly, Solarwinds WiFi Analyzer is a new software program on the market. The tools offer in-depth metrics about your network and access points that other software might not allow you to see. 
As a power user of the Internet, this tool will literally dissect any WiFi network and offer it a complete analysis. Some of the features include, but are not limited to, link utilization, SSID connections, data rates, and even client names connected to the network.
Solarwinds offers a 30-day free trial when first using their software. This time period allows for an unlimited and full usage of the product with all its features. This is amazing for testing it and getting familiar with the product. 
How To Install and Use It
Depending on which software you choose, installing and using it is easy. Simply navigate to your preferred search engine and look for the download link. Install the tool using the instructions on the screen. This should not take more than a couple of minutes. 
Open the software and follow the on-screen instructions and tips for WiFi analyzing. NetSpot offers network surveys. The chances are high that you never knew you needed one until you actually did it.
The survey first starts with a plan of the space where your computer and network are. Import the floorplan from an external source, such as blueprints, or draw it manually in the application. 
This is easy and offers a heatmap of signals crossing your home, allowing for a much better connection to all your devices. Some software even allows managing connected devices and labels them so you know which one uses more traffic.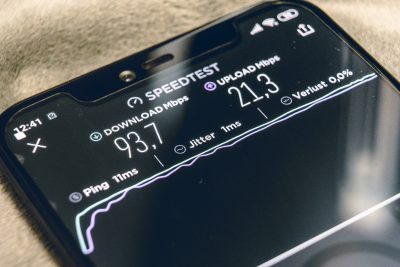 Summary

To conclude, using WiFi analyzer tools is only to your advantage. They are very important to reduce problems found along the WiFi signals and to increase your network's overall strength. 

Plus, they are easy to use and do not require prior knowledge of networks. Get the one that meets your needs and get the most out of your Internet.