Online universities are committed to the removal of barriers that limit access to university studies, and they increase the opportunities for education to any adult.
Their mission is to understand and find a way to help you accomplish your dreams. This statement has proven true. Thousands of students reach their dreams and goals every year.
Read on to discover these amazing online universities, how to apply, and the best courses available.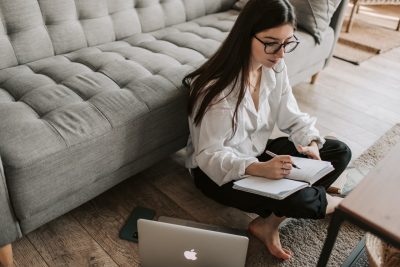 Who Should Study This?
In this age full of science and technology, a talk about basic human endeavors is a must. A common misconception is that social sciences are a deception. But if you are intrigued by human behavior and humans overall on a deeper level, then social sciences are for you.
Social sciences reveal the secrets of human behavior and make it easier to deal with. In addition, it makes it easier to understand social problems, strengths, and vulnerabilities. All of this is necessary knowledge to develop, and that knowledge is exactly what this field offers. 
Any individual looking for a deeper understanding of the human mind should look forward to a Social Science degree. Thankfully, with the help of the Internet, it has become easier than ever.
Best Online Courses
One of the many courses in social sciences at Athabasca University is Social Science 366. The course is created for students who look forward to an understanding of potentials and limits in social science research.
The course facilitates your awareness of this research process and develops the individual's ability to conduct appropriate research in any ethical group. 
This requires some prior knowledge and technical concepts, but with hard work and interest, this course can be mastered with ease. This course features 16 units and offers 8 objectives for you to achieve. All the details and the evaluation can be found here. 
For instance, Queen's University offers many alternatives for this course. The Queen's University Sociology Department will make you consider theories about societies. You will also look at how they are organized and discover methods to investigate. Plus, you will explore areas such as law and deviance, crime, and communications.
You may consult the full list of courses offered by the Queen's University Sociology Department by clicking here. Their offerings range from Political Studies to Global Development Studies and Kinesiology and Health. 
How To Apply
Applying and becoming an online student is simple and straightforward. You are only a few clicks away from the next milestone in your life. 
Athabasca University
Applying online at Athabasca University is a process that varies, therefore the admissions criteria will change based on whether or not you want to study in a doctoral, undergraduate, or graduate program, as well as your location and courses taken in the non-program student position. 
The easiest way to apply is if you only want a degree, a certificate, or simply wish to take certain courses. This is a two-step application, and it requires registration by the 10th day in any month, with the course starting on the 1st day of the next month. 
In addition, as an AU Undergraduate student, the application can be done year-round. If you are eligible, you can start at any time, and it is up to you if you want a degree or only some courses. There is no tax if you change your mind later on, and you can register for any course available right after finishing the application. 
Graduate programs have a different application and include extra steps for admissions. There is a specific schedule and deadlines for the applications, so you would need to check their website for further details.
Queen's University
Applying for Queen's University online courses is rather easy. Eligibility for the online Bachelor of Arts or Bachelor of Science requires a minimum 2.6 GPA and at least one year of university. The conditions are different for multiple scenarios, requiring a higher GPA for different diplomas.
If you already hold a Bachelor of Arts degree, then you are not eligible for another one, but you can apply for a Bachelor of Science and vice versa. Check this page for all the requirements at Queen's University and side notes at the end of the page.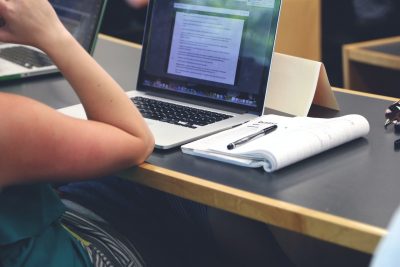 Summary
In conclusion, applying for admission to a university is an often troubling and painstaking process. This is not the case anymore. More universities are offering online courses these days.