Are you looking for your very first credit card? It is always difficult to decide which bank to use and even more difficult to decide which card offered by the bank you should apply for.
The DFCC Gold Credit Card might just be what you are looking for though. Although this card is DFCC's entry-level credit card, it provides you with many benefits.
The benefits include access to cash advances of up to 75% of your credit limit and other excellent deals at retailers. Read on to learn more about this credit card, and how you can apply for it.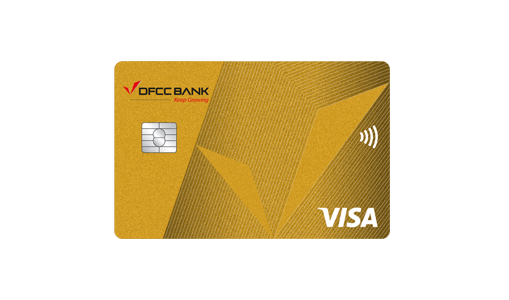 DFCC Gold Credit Card Features
Depending on your income and credit history the DFCC Gold Credit Card's credit limit can be up to Rs 99,999. One of the great features of this card is that you can get an instant cash loan up to 75% of your credit limit.
If the loan is granted the funds will be transferred to an account in your name, within 1 working day. You pay back the cash loan in monthly installments of up to 36 months.
It also offers interactive e-statements with graphical illustrations of your monthly expenses. All your transactions, with due dates and amounts due, are available online.
Once you have spent a minimum of Rs 5,000 using this Visa card, the DFCC Gold Credit Card offers a 1% cashback on every spend. It also gives you discounts of up to 50% at selected merchants.
Pros and Cons of the DFCC Gold Credit Card
As the DFCC Gold Credit Card is a Visa card, you can use it at any outlet or ATM which accepts Visa cards. Your card can also be used for online purchases. You can consolidate your debts by transferring other credit cards' balances to your DFCC Golden credit card.
You can also convert any of your transactions above Rs 10,000 into an Easy Payment Plan over an agreed period. A standard setup fee of Rs 1,000 will be charged to your DFCC Golden Credit Card account when using the cash loan lending facility.
There is also an early settlement fee of 4% charged on the outstanding amount of the cash loan if you wish to settle the cash loan before the expiry of the original tenor.
How to Apply for a DFCC Gold Credit Card
To apply for the DFCC Gold Credit Card you have to earn a minimum gross income of LKR 25,000. You have to be employed or self-employed.
You can apply online or call the 24-hour contact number 0112 350000 to register.
If you want to talk to a bank representative in person, you can visit the nearest branch.
Interest Rates and Fees
The DFCC Gold Credit Card is a great option if you are looking for your first credit card, and if you want good perks. The following rates and fees are applicable for the DFCC Gold Credit Card.
Interest Rate - 18%
Joining Fee - Rs 250
Annual Fee - Rs 1,750
Supplementary Annual Fee - Rs 1,000
Over Limit Fee - Rs 750
Late Payment Fee - Rs 1,200
Cash Advance Fee - 5% or minimum Rs 500
Statement Copy - Rs 250
Voucher Retrieval - Rs 100
Maximum Interest-Free Credit Period - 51 Days
Cash Advance Fee: 5% or minimum Rs 500
Limit Enhancement Fee - Rs 500
Card Replacement Fee - Rs 500
Loan on Card, Card Balance Transfer, Flexi Plan Set Up Fee - Rs 1,000
Paper Statement Fee - Rs 50
Early Renewal Fee - Rs 100
Cheque Return Charges - Rs 1,000
Exchange Rate for Overseas Transactions - additional 2.5%
Contact Info
DFCC Bank's head office is situated at DFCC BANK PLC, 73/5, Galle Road, Colombo 3, Sri Lanka.
The bank can also be reached by telephone at (94)-011-2350000.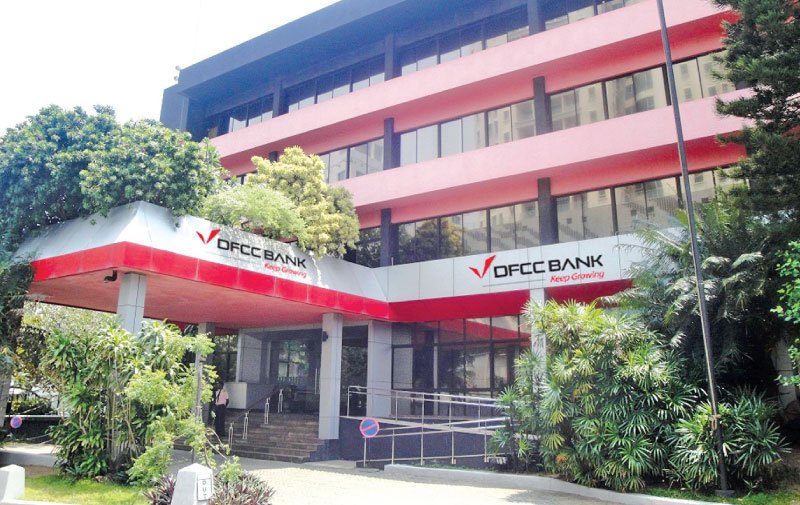 Conclusion
The DFCC Gold Credit Card is a card worth looking at if you need an entry-level card. The cash loan and debt transfer options are two of the features which make this card very popular.
Disclaimer: There are risks involved when applying for and using credit products. Ensure you consult the bank's terms and conditions before agreeing to anything.