It's a brand known for it's reliable and affordable cars, Toyota and its top-selling Toyota Camry is seen as the go-to brand and model for families. With branches stretching around the globe, it's impossible to get out on the road and not encounter their cars everywhere. Although headquartered in Japan, Toyota is a popular choice in the US market for cars you can depend on.
Toyota has a number of models and each one comes with its own price tag and features. You can find yourself a fairly inexpensive Toyota car or if you splash out on features, you can get up there in the numbers. The cost of the car depends on a variety of things like size, horsepower, and fittings.
You can get access to financing for almost all cars in the market by way of banks and private financial institutions. Regardless of how you choose to pay at the present, eventually, you will pay that full price tag on the car and more when you finance. We've done some digging about Toyota Camry pricing, features and more and the details are below.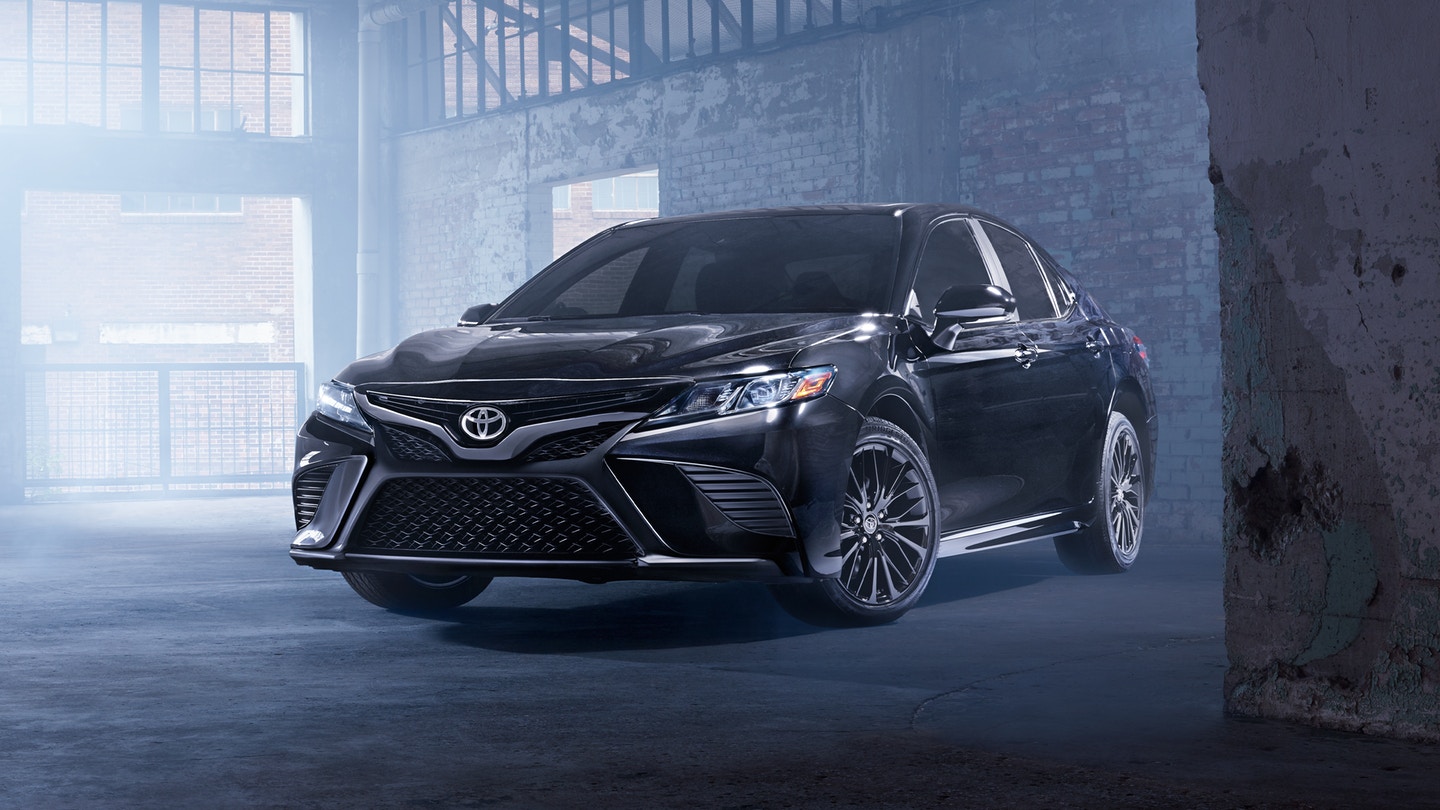 Toyota Camry Models In The Us
When it comes to the available models in the US of the Toyota Camry, you have a basic three types of cars. Of course, there are others, but these three are the basic ones that you can easily find and even when it comes to buying, these are the ones you can buy too.
Here are the models:
L Auto
These cars come in two versions, both for each model of the car. What differs is the transmission system, with one being auto and the other manual transmission.
With this L model, you have power windows, wheel covers, cruise control, and an adjustable steering wheel. The car also gets a universal garage door opener — in line with the new tech fits available today.
XLE Auto
Another one that comes in both auto and manual systems is the XLE Camry. Essentially, there's nothing much to separate this car with the first one on the list. Other than its high performance on highways and further enhanced stability.
XSE V6 Auto
One offering that this V6 stands out on is the rear spoiler fitted to stabilize the car. You've got rear tires performance to further enhance stability and pressure monitoring systems.
What Is The Pricing For A Toyota Camry?
When it comes to price range, just like models, Camry prices also differ. The lowest retailing at around $24,500 and the highest coming in at $35,000 and above. On the low end, we've got the L model Toyota Camry, which is easier on the wallet at $24,500.
In the medium range, we've got the XLE auto model. It retails at around $29,500 and that's one of the best-priced cars in the market within its class. The XSE V6, on the other hand, is the most expensive of the Camry models. It retails at around $35,000.
Most Toyota Camry car prices are within the range and can increase if you choose to add additional features like doing up your interior.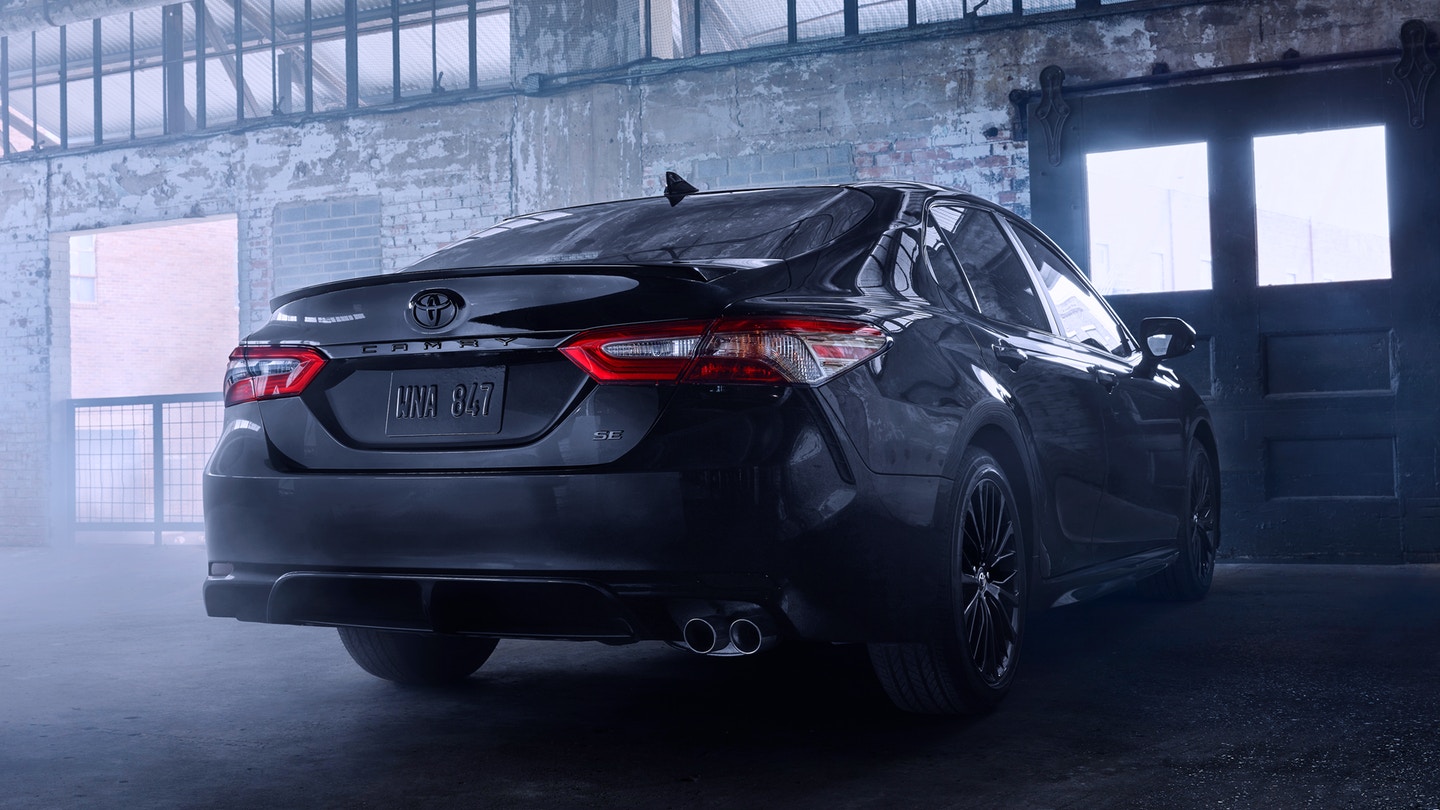 Toyota Camry Financing
There are a variety of financing models out there, and its quite easy to get that financing with most Toyota models. Institutions like myAutoloan can help you get in those extra dollars so you can get out on the road Toyota-style.
If you are able to make a down payment when financing, it can be easier to get the financing. That down payment will also make your monthly payments much easier to handle. But that's not all, you have to meet other requirements before you can get financing.
For example, for myAutoloan you can get an APR of 1.99%-29%. You just have to be 18 years old and earn at least $1500 per month to be financed. Other financial institutions like HSBC, Bank of America and Capital One offer to finance too, but you need an excellent credit score to access those options.
Toyota Camry: US Models, Price, FinancingConclusion
Your car choice is ultimately going to depend on your lifestyle. If you're single and ready to mingle, you might want to bling out your Toyota Camry. If you have a family, you may be looking for comfort, space and an affordable price.
Toyota Camry models can go from family to fun with some adjustments, you just need to know that the more features you want, the more dollars you'll pay. In the end, it is a reliable and affordable car, you can visit your local Toyota dealer to get a feel for the brand yourself.