Purchasing your own car can make life convenient, but costly, an HSBC Car Loan might be able to help you. Unless you live in a major city with all sorts of public transportation networks, getting around can be difficult. That's why it can make sense to purchase a car. However, some people hesitate to get their own car because of all of the funds required upfront.
Fortunately, there are financial institutions that offer loans for the sole reason of buying a car. These loan products give prospective car buyers leeway in their finances as they can make staggered payments instead of paying the full amount. So, if you are looking to get your own car but don't currently have the funds you might want to consider getting a car loan.
HSBC is one of the major UK financial institutions that issues these. The bank claims to offer car loans that allow you to "pay for your car at a speed that suits you" with "monthly repayments at a highly competitive rate". Our editors have taken a closer look at the details of an HSBC Car Loan. Make sure you read everything below before you decide whether or not the HSBC Car Loan is for you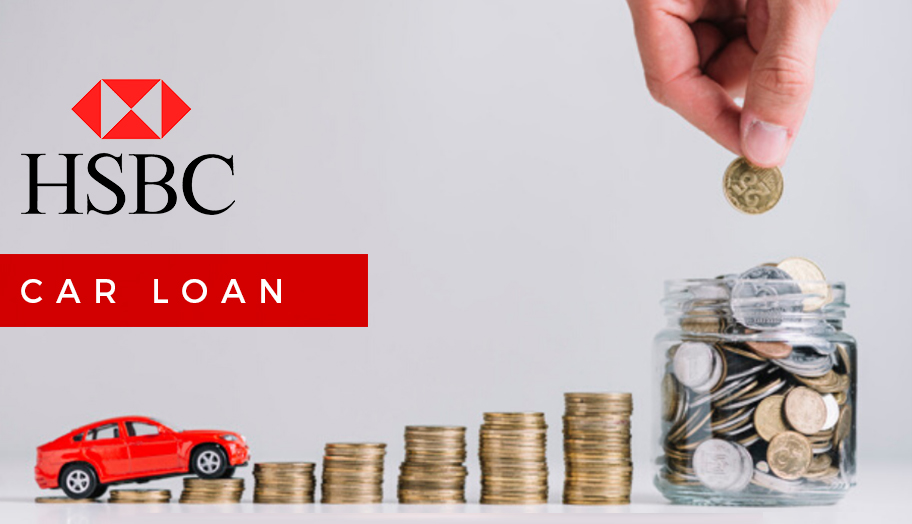 Why consider an HSBC Car Loan?
Before we get into the details about how you can qualify for a HSBC car loan, you should know why this may be a worthwhile choice for you, or not. Here are the main reasons why HSBC's car loans are a suitable option.
Immediately receive your funds
If you're taking out a car loan, you likely already have your mind set on the car you wish to buy. But you need to make this transaction quickly, otherwise, the vendor could very easily sell the car to the next person who comes along with the money upfront. So, when you apply for a car loan, you want to make sure that you can get the funds as fast as possible so you can close the deal.
For this reason, HSBC is quite reliable. If you currently hold an account with the bank, you can receive your funds right after the approval of your application. For non-HSBC customers, you can get your hands on the money 3 days after approval through a nominated account.
Low APRs
HSBC allows you to borrow £1,000 to £25,000. For loans between £7,000 and £15,000, you can get an annual purchase rate (APR) as low as 3.3% per month. So, for example, you want to borrow £10,000, payable over 24 months. You'll be paying £430.92 in monthly repayments, which brings you to £10,342.17 as the total amount payable.
Free overpayments
Speaking of APRs and repayments, HSBC gives you the option to make overpayments without paying any fees. This means that you can make advance payments or even settle in full ahead of time without incurring additional costs. This way, you can reduce the interest amount without hidden costs.
So what are the downsides?
The interest rate stated (3.3%) may not be the rate you receive because ultimately, this is based on your loan term and credit history. It could be quite a lot higher than this, so definitely do your due diligence before locking yourself into an agreement.
And as you probably know, with a loan comes risk. If you cannot make the repayments or you default on the loan, this can have a negative effect on your credit score, making it more difficult to borrow in the future.
How to Apply for an HSBC Car Loan
If the pros outweigh the cons of a HSBC car loan, then you may be interested in finding out, one, whether you are eligible, and two, how you can begin the application process. Here's what you need to know.
For a successful application, you need to make sure that you are eligible for the offer. You must be over 18 years old and a legal UK resident to qualify. Moreover, you must have an annual income or pension of more than £10,000 before tax deductions. Note that your current credit score will also form part of the application and will be a factor in the banks' decision-making process.
The HSBC website is equipped with an easy way to apply. If you are a HSBC customer, you simply need to go to the website and log on to your account, then select car loans. If you are a non-HSBC customer, you can get a Personalized Loan Quote simply by filling out the Apply Now form.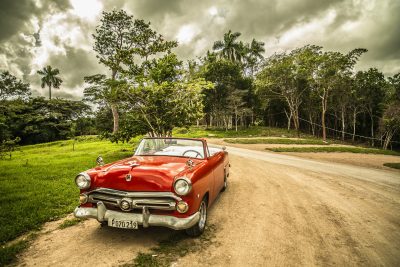 What are the Major Fees and Charges? 
Keep in mind that you are obligated to pay interest on your loan repayments which can range from 3.3% to 21.9% per month. Before you get a fixed APR, the bank will evaluate your financial and credit situation to arrive at the best rate for you. Do note that these fees can change depending on economic climate.
So are HSBC Car Loans Really Convenient?
Whether you are a HSBC customer or not, this car loan is a convenient option for getting a car of your own, mainly for its flexibility and fast approval rate. Not only that, the low advertised APR, simple eligibility requirements and easy application process add to the convenience.
However, as this is a loan that you are obligated to repay on a monthly basis, with added interest, it does come with an element of risk. If you fail to repay the loan, it can result in very serious consequences, starting by affecting your credit score.
How to Contact HSBC
To get in touch with the bank, contact 03457 404 404 for existing customers and 03456 040 626 for non-HSBC customers. For branch visits, use the bank's Branch Finder feature.
Head Office
1 Centenary Square,
Birmingham B1 1HQ, United Kingdom
Head office number: +44 345 740 4404
Disclaimer: Keep in mind that there are risks involved when applying for a loan. To know more, check the bank's Terms and Conditions page.