Stumped on how you can get out of bad credit? For people who are dealing with debt, having bad credit comes as one of the biggest threats that could lead them straight into the black box. From facing higher rates and more restrictive terms to having trouble getting approval for a new loan or credit application. There comes a range of problems a poor credit history or a low credit score suggests.
Fortunately, with Ocean Finance's latest credit card offering, people with bad credit can still hold onto the hope of building or rebuilding their credit rating. The credit card comes as a fantastic option for those whose credit rating is poor or non-existent with a 39.9% variable APR on purchases and no annual fee.
It's called the Ocean credit card and we're going to take a closer look at it here so you can determine if this Mastercard is right for you. If you're interested in learning more about how you can build your credit with a credit card, keep reading as we discuss the benefits/features, fees and application process.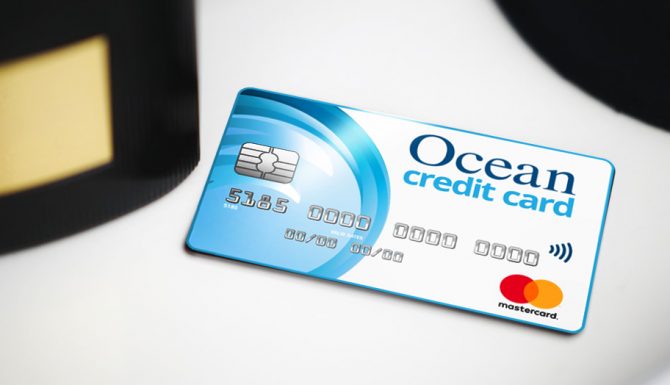 Ocean Finance Credit Cards for Bad Credit: What to Expect
Launched in partnership with Capital One, the Ocean Finance credit card is designed for people with poor or non-existent credit history and offer a range of favourable features and benefits.
The card promises a variable interest rate of 39.9% per annum and an initial credit limit of £200 to £1,500. Generally, the actual credit amount offered varies depending on a customer's credit history and financial situation. The product is designed to help users keep a strict track of their accounts and improve their profiles by establishing or rebuilding their credit scores for future borrowing.
The company itself provides a broad number of key services. This includes a speedy Eligibility checker that can be used without harming anyone's credit score and a free reminder via text message to help customers stay on top of their account upon receiving the card.
The credit card offers no annual fee. However, it does charge £12 for late repayment and another £12 for each time a customer's balance goes over their given credit limit.
Are You Eligible?
Since Ocean Finance credit cards for bad credit are specifically designed for people who have less-than-ideal credit scores, they don't require good credit history from applicants. However, they do require that applicants are 18 years and above and current UK residents.
How to Apply
If you're interested in building or rebuilding your credit score with the Ocean Finance credit card, you can easily check your eligibility online. To do so, visit the Ocean Finance website. Once the page loads, click the Credit Cards option located at the upper part of your screen and hit the Check Now button located just below the page's heading.
From there, the site will direct you into its QuickCheck service to see if you're eligible for a credit card. Simply answer the form by providing some of your basic details, including name, date of birth, address, residential status, contact details, employment and financial information, occupation, and more.
Once you're done, click on the Check Now button to see if you're eligible and proceed to the online Application page. If approved, you'll receive your card in the post within 7-10 days.
Fees and Charges
If you're serious about applying for an Ocean credit card, here are the important fees and charges you need to take note of.
Interest rate: 39.9% APR representative variable
Credit Limit: £200 to £1,500
Arrangement fee: £0
Early repayment fee: £0
Late repayment fee: £12
Late payment fee: £0
Over-the-limit fee: £12
Inquiries?
To know more about Ocean Finance's credit card offerings, it's best to contact them on 0800 952 5267.
You can also visit their registered office at Think Park, Mosley Road, Trafford Park, Manchester, M17 1FQ.
Disclaimer
There are risks involved when applying for and availing a credit card. Please see the bank's Terms and Conditions page to know more.