We all find ourselves requiring assistance every now and again, and it's nothing to be embarrassed about. There are people who think that taking out a personal loan is a sign that you are living beyond your means, but that is just not true.
A personal loan can really get you out of a difficult situation, and the best part is that the application process is usually very simple and straight forward. In most cases, you can have the money you need in under 48 hours.
Whether you wish to finance a huge purchase, are looking for some funds to help with your vacation, or, you just want to consolidate your high-interest loans, a personal loan can really come in handy. In this review, we take a look at the RBC Royal Bank's Personal Loan.

Main Features of This Loan
Here's what to expect when you apply for an RBC Royal Bank Personal Loan.
Flexible repayment terms – they offer flexible repayment terms that can range anywhere between 1 and 5 years.
Fixed and variable rates – you can choose between their two main interest rates. Either fixed or variable. We shall explain this in great detail next.
Easy payment options – choose to make your payments either weekly, bi-weekly, semi-monthly, or monthly. The choice is yours.
No penalties for early repayments – most banks will penalize you for paying the loan early, as they would want you to repay it within the provided repayment period of let's say 5 months. But with RBC, you won't get charged for this.
You can skip a payment – you are allowed to skip a payment for one month each year without penalties.
Loan Types
You can choose between the following two loan types.
Fixed Personal Loan
With a fixed loan,  you will pay the same amount of money each month. The interest rate is fixed for the duration of the loan. This means that if the interest rates increase or decrease within the payment period, your loan will not be affected.
You can also choose the payment schedule and amortization that best fits your budget. The bank also allows you to switch to a variable interest rate whenever you wish.
Variable Personal Loan
This type of loan means that the interest rate is not fixed over the course of the loan term, and it can change from time to time. In fact, if by any chance the interest rate goes down, then you will benefit from that as well.
Unfortunately, if the interest rate goes up, chances are that your loan shall be adjusted to fit the new interest rate.
You can also switch to the fixed interest rates whenever you wish.
How to Apply
If you are interested in applying for this loan, you can do it online on the RBC website. While applying, the following information will be required.
You will need to provide your name, Social Insurance Number, contact information, and date of birth.
You'll also need to provide the amount of money you wish to borrow and what you wish to do with the money, as well as your current monthly income and other employment details.
And finally, you'll need to show your bank details, such as your bank account number.
Eligibility Criteria
To be eligible, ensure you tick the following boxes.
You are a Canadian Citizen or a Permanent Resident of Canada.
You are at least 18 years of age, or the majority in your province.
You have an existing and valid bank account.
You meet the minimum credit score requirements of the bank.
Kindly log on to the RBC company website to fill out your personal loan form for consideration.
Contact Information
Call  1-800-769-2511
Head Office
Royal Bank Plaza
200 Bay Street
Toronto, Ontario
M5J 2W7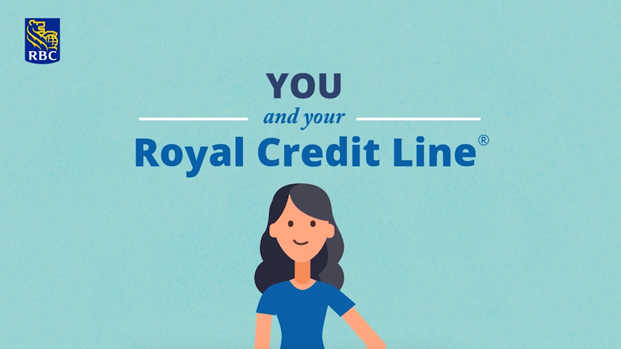 Conclusion
After filling in the details, ensure that you confirm all of the information before submitting the application. You will then be given a preliminary decision before you sign the contract. Please carefully review the terms and conditions, and ensure that you have compared other lenders to find the best.
Note: There are risks involved when applying for and using credit. Consult the bank's terms and conditions page for more information.