Hacker Rui Pinto, 30, has been indicted for 147 criminal offences following his arrest in Hungary last January. Pinto was nabbed for leaking sensitive documents related to the dirty practices in the soccer industry. Portugal's national prosecutor as charged Pinto with 147 counts of crimes, said The New York Times.
The website run by Pinto, Football Leaks publishes contracts, financial arrangements and emails containing classified information about teams and players. The hacker also "collaborated with a European media consortium" which was headed by Der Spiegel, a German newsmagazine. With this partnership, the leaks were able to circulate more sensitive information.
The leaks have led to criminal tax cases filed against prominent soccer players. With the help of the disclosures, the United States even decided to revive inquiries about a sexual assault case filed against Portuguese player Cristiano Ronaldo.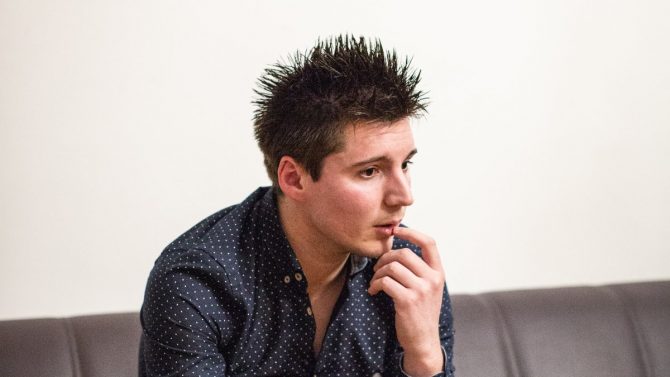 Pinto has gained supporters, which along with his legal team helped create a public image as a whistleblower. This is because of the fact that his revelations have led to investigations of football clubs and agents. The hacker's actions have also been praised by anti-corruption and transparency groups in Europe.
However, Portuguese officials have been depicting him as a criminal. The prosecutors were able to nab Pinto in Hungary after winning a ruling allowing them to make the arrest and extradite the hacker.
The whistleblower has been issued a 195-page charge mostly referring to "unauthorized accessing of confidential data." One significant claim said that the hacker "[attempted] to extort a powerful sports agency."
According to Doyen Sports, Pinto asked for 500,000 to 1 million euros in exchange for obliterating its data. Pinto also supposedly posed as Artem Lobuzov to conduct the extortion attempt.
Pinto's team said that the Portuguese officials are campaigning against the hacker in order to "silence and destroy" him. The prosecutors are also allegedly "blocking his efforts to cooperate with investigators elsewhere."
Lawyers William Bourdon and Francisco Teixeira Da Mota remarked that the government prosecutors are more intent on cracking down individuals not supporting the football-related crimes.
The New York Times emphasized that the charges are only for hacks related to Portuguese organizations. This includes Sporting Clube de Portugal, a popular law firm and Portugal's attorney general's office.
Meanwhile, some sources are taking past accusations against Pinto to discredit his actions. The hacker denied hacking Caledonian Bank and stealing clients' money.