For the 2021-2022 Budget, the Australian government has unveiled a new digital economy plan, which is outlined as an initiative into the opportunities, settings, and technology to develop the country's digital economy.
The plan will focus on "emerging aviation technologies," which will cost just under AU$1 billion.
The government will spend AU$32.6 million over two years in a program called Emerging Aviation Technology Partnerships to "support the use of emerging aviation technologies to address priority community, mobility, and cargo needs in regional Australia."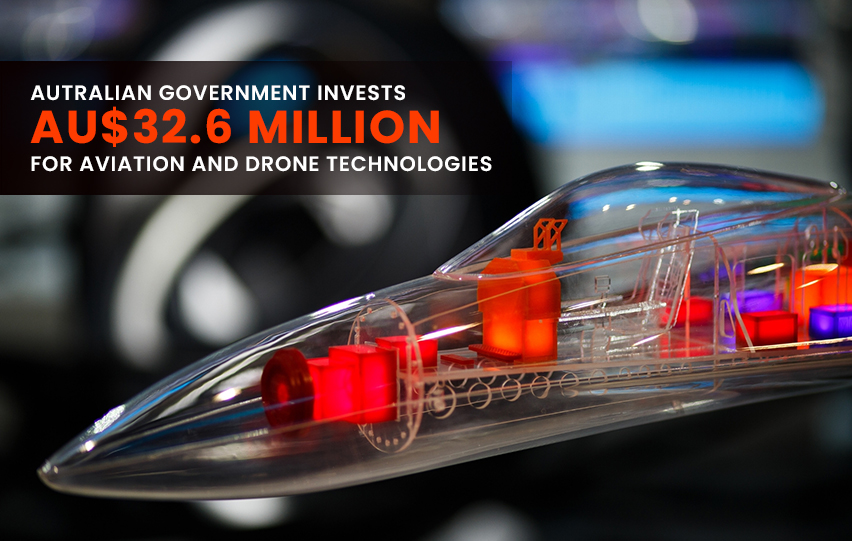 According to the government, "This program will support the digital transformation of Australian businesses, increase business efficiency, and reduce carbon emissions through new technology."
"It will also support repositioning of aviation for post-COVID success and provide opportunities for a number of industry partners to demonstrate their capability in areas that show significant opportunity to benefit the economy and community, particularly in regional Australia."
The federal government will work with industry to examine technologies such as drones, electric engines, and aircraft with electric vertical landing and take-off as part of the program. It was said that partnership applications will be available in late 2021.
Partnership with industry to promote the implementation of modern aviation technologies would speed up the country's capabilities to achieve the expected economic advantages, employment, and efficiencies that such technology offers.
Rising jobs in the manufacturing of electric aviation, promoting regional supply chains, digital farming, linking rural cities, and enhancing Indigenous communities' health outcomes are all projected to be addressed by the planned technology collaborations.
In addition, the government also promised to focus on a National Emerging Aviation Technology Policy Statement. It will serve as a basis for handling modern aviation innovations.
The government said, "The policy statement provides the government's framework for managing and enabling drones and other emerging aviation technologies. The government will work closely with industry and other jurisdictions in the development of these initiatives and approaches."
Also, the policy statement mentions market support, regulatory modernization, and traffic control for autonomous aircraft systems.
Funding for the establishment of a Drone Rule Management System structure is also included in the budget.
The Australian government is working with state and local governments to create a structure that will enable drone operating regulations to be submitted, evaluated, and enforced consistently.
In 2023-24, the Drone Rule Management System is expected to be operational. Finally, the federal government would also establish a National Drone Detection Network.