Solar generator maker Bluetti just announced its newest lineup of power stations named the flagship AC300 and the AC200 Max, reported 9 to 5 Mac. Both products are equipped with modular battery units.
The new products have powerful batteries that can be removed and replaced when necessary. Both models come with compatible battery units when purchased.
However, users can purchase separate battery units, particularly the Bluetti B230 and B300 packs, which can help expand the stations' life. These separate packs not only have the potential to expand the battery life but also make the power stations lighter.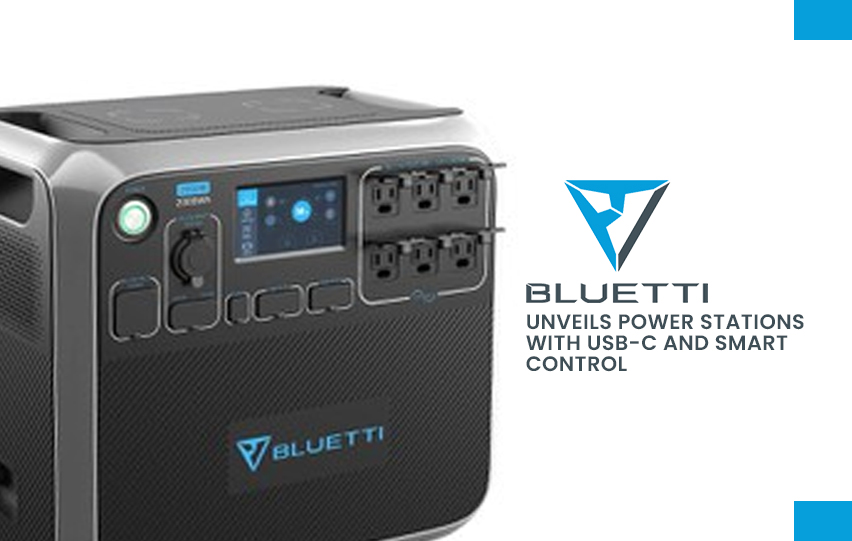 Aside from the two new power stations, Bluetti also launched the "industry-first" innovation of modular power products, said Pocket Now. The two modules, B230 and B300, can be charged and discharged as separate power modules. Both have USB-C and USB-A ports, and a car output.
Bluetti AC300, the flagship power station, is equipped with six outlets for appliances or machines with typical AC plugs. It also comes with two 5V USB-A and 18W USB-A ports, one super DC, and two 15W wireless charging pads, among others.
The power station is covered by a 3000W sine wave inverter with MPPT controller to provide an impressive solar charging capability amounting to 2400W. This flagship model can be equipped with four modular packs, which offer 12.3kWh.
Users can also purchase a Fusion Box Pro, which combines two AC200 units to serve as a more powerful; setup for emergencies. This combination can help power home essentials for more than seven days.
This setup can yield 6000W power and can be powerful enough to entire an entire home off-grid with enough solar panels. This has a capacity of 24.6kWh and can take in 10.4kWh solar input.
Meanwhile, the AC200 Max, which is an improvement of a previous version, comes with two additional batteries such as the B230 or the B300.
The B300 option opens up the AC200 Max for the possibility of expanding its capacity of up to 8192Wh with 2200W power output.
The Max version of the AC200 model also boasts a maximum of 900W solar input, 100Q PD3.0 USB-C port, and a special outlet for RVs. This also comes with smart controls using the Bluetti mobile application via Bluetooth.
These power stations are available for pre-order on September 2021 for a reduced price of $2899 for the AC300 and $1699 for the AC200 Max.