Box has announced the availability of Shuttle's self-service tools for free. These new capabilities are the result of the redesigning of Box Shuttle. Migrating massive quantities of material from old systems to the Box Content Cloud has become easier, quicker, and cheaper.
Box claims that their migration projects have increased by over 50% in the last 4 months. The company stated that users migrated over 300% additional terabytes of data using Box Shuttle in February than a year ago.
The Box Shuttle provides businesses with a combination of data transfer solutions from the consulting division of the company. Planning, strategy, analysis, authorization, process evaluation, and attribute matching are all included in the service.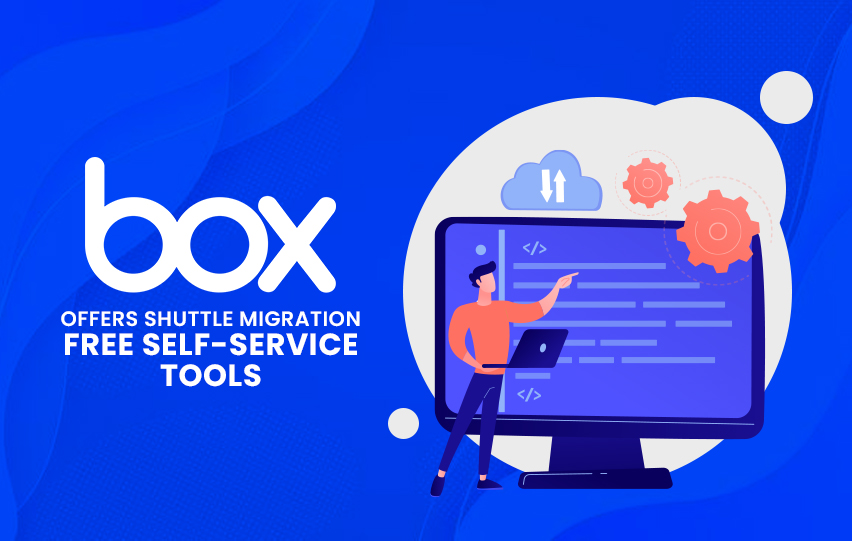 Box's infrastructure framework is improving to meet the demands of clients, notably by acquiring Cloud FastPath, a premier content migration technology that currently powers Box Shuttle.
Besides, every 3 to 4 years, the company is boosting its overall system capacity, including storage space, owing to such upgrades.
Shuttle, according to Box, can handle more migration situations that companies encounter while migrating off of old technology and consolidating data on Box with this new self-service solution.
Box Shuttle gives free service tools to migrate up to 10 terabytes of content to cloud systems. It can also move files from network file shares, Google Drive, Dropbox, SharePoint Online, and OneDrive. For $500 per terabyte, it also offers enhanced tools for more complicated migrations.
In addition, clients who want centralization assistance have two new options from Box. The first is the managed execution services, in which a Box team collaborates closely with a company's own resources.
The second option is enablement services, which include training from the Box team on how to use the migration tool.
Many businesses have prioritized migrating to the cloud. But the process has been challenging, and the expense and difficulty of transferring content have been a major obstacle.
Companies are struggling to derive value from their own content because it is decentralized and distributed across multiple file sharing and old systems.
To be effective, both basic and complex projects for migration need technical competence and strategy change in management. This instance is when Box Shuttle's migration services may help.
The Content Cloud is at the core of the digital content revolution. Box Shuttle has become the cheapest and most comprehensive content migration tool on the market because of its technology available to all Box users.