DVFab today announced a new product called DVDFab Movie server. The device can be connected to the same home network (wireless or through a cable) as a computer running DVDFab 10 and then serve as a companion to manage and playback video content.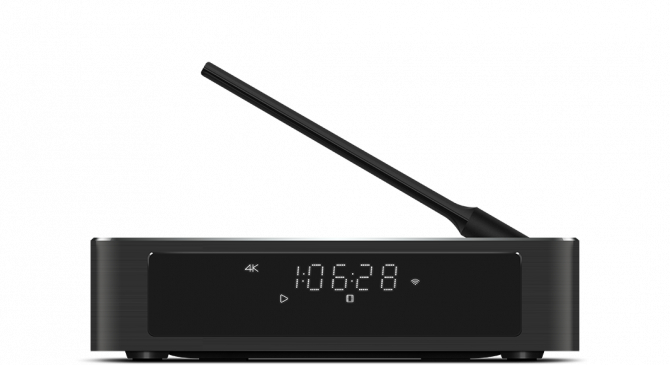 Once setup, the Movie Server can be selected as output destination, this way,the resulting ISO files made from the Full Disc and Clone modes under the Copy module will be sent directly to hard drive inside the Movie Server so it can be viewed on a TV that is connected to the device through HDMI (2.0a) or RCA.
DVDFab Movie Server can organize and manage ISO files in a smart way, by sorting and putting them into different sections such as Movies and TV Shows. While doing so, it will also automatically download relevant metadata information of content from the internet.
A GUI that DVDFab calls 'Poster Wall' can be used to view and playback the contents available to the device.
The Movie Server is powered by a Quad-Core 2.0GHz ARM Cortex-A53 CPU, it has 1Gbit ethernet and 802.11 B/G/N 2.4G Wifi for connectivity. It also has one USB 2.0 port, one USB 3.0 port, one HDMI port and a Bluetooth 4.0 adaptor.
A 3.5″ SATA HDD is not included but can be easily fitted into the device. DVDFab mentions a maximum capacity of 8TB.
Software wise the Movie Server comes with DVD and Blu-ray navigation menu support and it supports playback of  3D, H.265 and 4K UHD content, amongst many other formats. DVDFab also lists support for audio formats such as Dolby Atmos, Dolby TrueHD, DTS-HD Master and DTS:X.
Managing the device is possible through a mobile phone app (both Android and iOS) and through a remote that is included in the package. Also in the package is a power adaptor, RCA cable and a HDMI cable.
The DVDFab Movie server is currently available for pre-order at $239 at the DVDFab website.