In an unsurprising ruling, the European Court of Justice ruled that media players that come pre-configured to stream pirated content are not legal in the European Union.  This case was started by the anti-piracy organization BREIN, which brought suit against Filmspeler.nl, a company in the Netherlands selling media players using Kodi and plug-ins which allowed quick and easy access to illegal streaming sites on the net.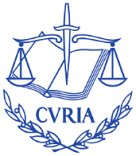 Streaming has become one of the most prominent means of obtaining illegal content on the net, as downloading through bittorrent sites has decreased.  With this growing demand, some thought to cash in, offering players that could obtain these streams with very little effort on the part of the buyers.   Filmspeler.nl even advertised this as a selling point, which came back to hurt them in the courts.
The European court set out five conditions that must be met if you wish to reproduce copyright protected material:
When the act is temporary
When it's transient or incidental
When it's an integral and essential part of a technological process
When the sole purpose of that process is to enable a transmission in a network between third parties by an intermediary or a lawful use of a work or protected subject matter
The act has no independent economic significance
None of these were applicable in the case against Filmspeler.nl, and this seemed to be an easy decision for the court.  It will have far reaching consequences across Europe, where other cases are being heard regarding this type of media player.
You can read more on the story at TorrentFreak.