Former Slysoft employees are openly discussing the possibility to continue development of copy protection circumvention software AnyDVD (HD). Although no actual decision has been made, first signs are very positive. According to posts on the Slysoft forums ex-employees still have access to servers and sources of the software. The only problem holding back further development of AnyDVD appears to be the transfer of intellectual property.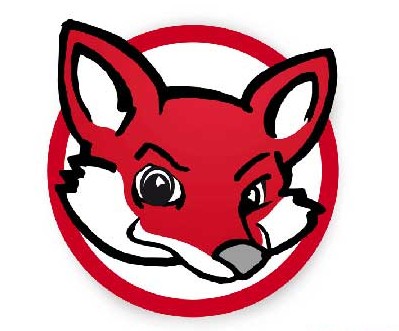 Earlier this week we reported that Slysoft ceased operations. The main website was taken offline and showed a message that the company suffered from legal issues. Later it became clear that Slysoft Inc. would be shut down forever. However, ex-employees of the company are now openly debating if, and how, they can continue development of AnyDVD.
The thread about continuing AnyDVD's development starts when an a forum admin writes how the news of Slysoft Inc. closing down came as a surprise, "We all were shocked when message came on Monday to shut down SlySoft website. Staff has still no complete information about what really happened and what's going on in Antigua, as nobody of the SlySoft team is physically based in Antigua. We don't even know each other."
He goes on explaining how the staff feels "The current situation is kind of frustrating for all of us, customers and staff. We were all proud to work for a company like SlySoft. We enjoyed each single positive feedback we got from the community (the blames we tried to ignore). I speak not only for myself – SlySoft team members love their job. We love the feeling to be part of something good. Even movie industry should love us, as many of SlySoft customers said: 'If not for the possibility of making private copies of my movies, I would never have bought that many'. Without possibility of private copy and format shift, UHD Blu-ray will not get popular."
He then adds the possibility that development of AnyDVD might continue, as he writes, "We (developers and admins) had a few chat conferences this week and we came to the conclusion that if we have the backup of the community, we might consider to continue the development on our own."
Later in the post he asks for feedback which is immediately followed by dozens of comments of users who applaud the idea of further development of AnyDVD. User Jeff53404 even writes, "If I knew that the quality of products and the support we've had could continue under new ownership, I would gladly repurchase my licenses."
The main issue for the ex-Slysoft employees appears to be the intellectual property of the software. This was, or is, owned by Slysoft Inc. Former Slysoft developer James writes about that, "If AnyDVD was property of SlySoft Inc. and SlySoft no longer exists, who owns AnyDVD?", later he also states, "SlySoft, Inc. owes us quite a lot of money, so morally I don't have too much of a problem."
Because Slysoft Inc. and the actual developers are not physically connected there's likely not much holding them back from continuing with AnyDVD. The employees haven't never been brought to court and have been successful in hiding their real identities. Since we know none of them is physically located in Antigua, it's clear Slysoft Inc. just handled the payments and paid the bills. By finding a new 'safe haven' the developers can simply continue doing business as before.
One user already has an idea of a new logo for that company, "[a] Phoenix would be a wonderful new product avatar for a resurrected AnyDVD."