Intel has announced a new series of Optane SSDs at CES 2018. In Las Vegas, the chip giant revealed the 800P Optane SSDs that are positioned between the Optane Memory caching modules and the Intel Optane 900P SSDs.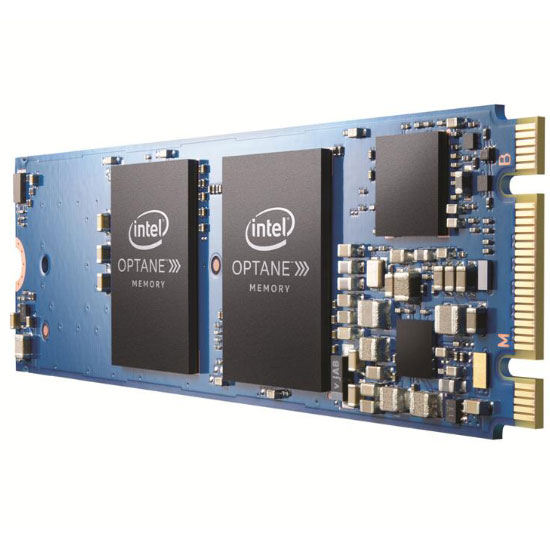 (Intel Optane Memory caching module – Intel 800P Optane SSD looks nearly identical)
The Intel Optane 800P series SSDs will be available in capacities of 58GB and 188GB and come in a M.2 form-factor. They connect to the rest of the computer using the PCIe 3.0 x2 interface and use the same controller as the Optane Memory caching modules.
Intel envisions usage of the relatively low capacity drives in a dual-drive setup, where the Optane 800P modules are backed by a HDD or traditional SSD. This way users can benefit from the low latency of Optane technology while having sufficient capacity at whole.
The drives are rated at 200GB writes per day for 5 years. Intel has embargoed the performance numbers of the drive, so they are not available yet. Also pricing information has not been disclosed, the only thing the chip giant has stated is that the Optane 800P SSDs will be available in March this year.