Microsoft will add a privacy dashboard to Windows 10 that allows users to see and manage data collected by the software giant. In the next upcoming large Windows 10 update, the dashboard will be added to the operating system, Microsoft writes in a blog.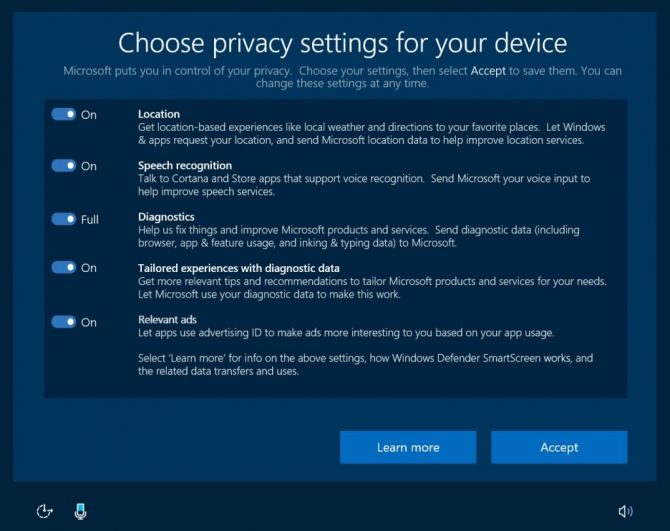 The dashboard will allow Windows 10 users to more easily set at which level telemetry data is collected and Microsoft promises it will also further reduce the amount of data collected at the Basic level. The Redmond company will also switch from 3 possible levels to 2, Basic and Full. Users who previously selected the Enhanced level, will have the option to choose Basic or Full.
Also the setup process will be changed and will allow users to check whether locations, speech recognition, diagnostics, tailored experiences with diagnostic data and relevant ads can be enabled.
Microsoft has also introduced an online privacy dashboard where users can opt whether their location, search history, browsing behavior, health activity and Cortana data is shared with Microsoft.
The new Windows 10 dashboard will become available with the Windows 10 Creators Update, scheduled for Spring this year. The online privacy dashboard is available right now.