Microsoft will end the support of the Windows Essentials Suite which includes Windows Live Mail and Movie Maker, as well as Photo Gallery, Messenger, Writer, and OneDrive. From January 10th 2017 the suite can no longer be downloaded.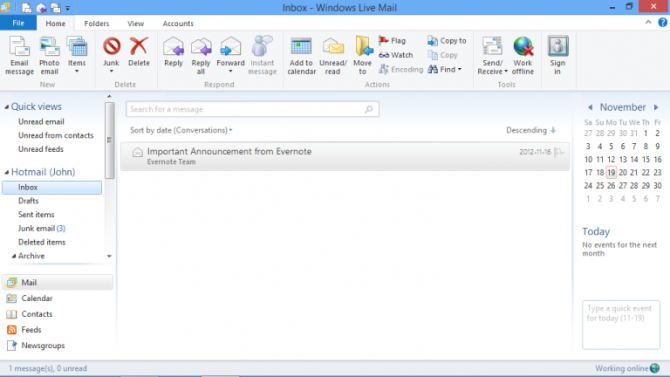 On the download page of the Windows Essentials Suite Microsoft announces the end of the support. In the associated FAQ the software giant explains that already installed applications will continue to work but that there is an increased security risk when using unsupported products.
For Windows Live Mail and Photo Gallery Microsoft recommends the built in Windows 10 apps Mail and Photos. Movie Maker will become available in the Windows Store and Live Writer has become open source as OpenLiveWriter. OneDrive remains a separate application.
Microsoft previously tried to discourage the use of Windows Live Mail, in May this year the company removed the integration with Hotmail and Outlook.com accounts. The mail application can still send and receive mails through POP3 and IMAP servers.
The current version of the Windows Essentials Suite is 2012, earlier Microsoft also released Windows Live Essentials 2011 for Windows Vista and Windows Live Essentials 2009 for Windows XP.