Microsoft will stop offering Windows 10 S as a separate operating system, starting next year. Instead, other Windows 10 versions will be able to go into 'S mode'. The changes were announced in a tweet by Microsoft's VP of the Operating Systems Group, Joe Belfiore.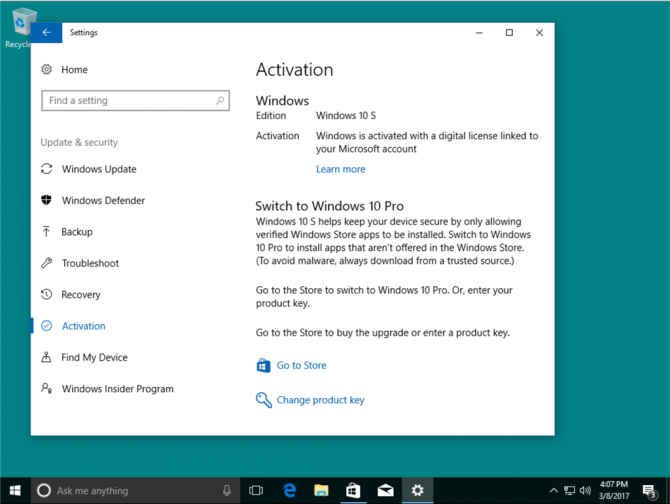 Belfiore doesn't provide much details but he clearly confirms the end of Windows 10 S as is. In the tweet he writes, "Next year 10S will be a "mode" of existing versions, not a distinct version."
Last month we already reported about 'Windows 10 S mode', as there were several indications of the upcoming change. However, Microsoft never confirmed the changes and it was unclear when the alleged change would be made. It's still not entirely sure yet when 'Windows 10 S mode' will become available on other Windows 10 versions. However, it's likely that it will be part of the Redstone 4 update that is expected for spring this year.
It's also not entirely clear how Microsoft will deal with existing Windows 10 S users.  Possibly, those users will be able to switch to Windows 10 Pro for free, something Microsoft already offers to current Windows 10 S users. Earlier, Microsoft offered users with a device priced at $799 or above, schools, and accessibility users to switch from Windows 10 S to Windows 10 Pro for free until December 31st last year. Users who didn't fall in that group had to pay a$49 upgrade fee.
Later, Microsoft dropped the price requirement, and extended the free upgrade offer till the 31st of March this year.
Windows 10 S was released in May last year and presented as a safe and fast OS for businesses and educational institutions. It was Microsoft's attempt to compete with Google's Chrome OS. One of the main features of the OS was the limitation of only installing apps from the Microsoft Store;