Microsoft doesn't succeed in getting more users on Windows 10, the number of systems running the company's latest operating system has been stuck on 400 million for four months now. Since the end of the free upgrade campaign, the market share of Windows 10 remained pretty much the same.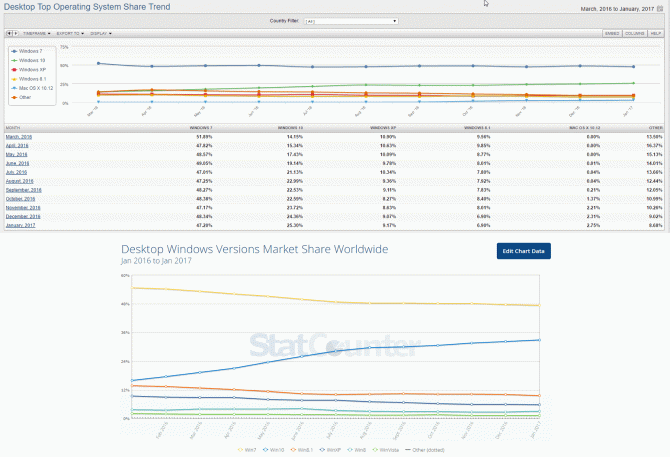 The company earlier this week announced that it has 400 million active Windows 10 users. The slow growth is related to the the end of free Windows 10 upgrade period and the disappointing sales of Windows smartphones. It's therefore very unlikely Microsoft will achieve its goal of 1 billion Windows 10 users by 2018.
"We're very happy with the progress but due to the shifted focus of our smartphone hardware business it will take us longer to achieve the goal of 1 billion active devices by 2018," according to a Microsoft spokesman.
Windows 10's market share has grown with 2 to 3% after the free upgrade period ended, about a fifth of the 10% monthly growth when users could still upgrade for free.