Microsoft recently announced that buyers of any Xbox One unit can get two games for free. For a limited time, buyers of this console can choose an additional game when they purchase an Xbox One console at any Microsoft Store and any participating U.S. online and physical stores.
The games you can choose for free include the brand-new Devil May Cry 5, Anthem, Metro Exodus, or the soon-to-be-released Tom Clancy's The Division 2.
The software company also offer a bonus Gears of War 4 digital code for buyers of Xbox One X and Xbox One S bundles if gamers buy the console on the US Microsoft Store.
Xbox One X – Most Powerful Console
Launched in November 2017, the Xbox One X ushers gamers in a new age of immersive 4K gaming and 4K entertainment. In its release announcing the launch of the console, Microsoft said that the Xbox One X has 40% more power than its rivals. With this power, players can enjoy the best versions of games, the software giant said.
Phil Spencer, head of gaming at Microsoft said that the company came up with the Xbox One X to allow game creators to realize their visions using the most powerful console. Users of Microsoft's flagship console can also have access to more than 1,300 games, the most extensive lineup in the history of Xbox.
With its true 4K gaming technology, gamers can use a console with enough power to operate in native 4K resolutions. They can also play games with High Dynamic Range and Wide Color Gamut features that can produce more realistic images beyond what its rivals can do.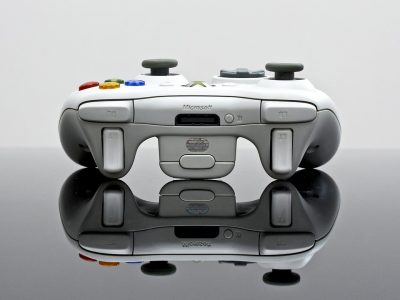 Microsoft also said in its 2017 release that the Xbox One X is the only device that contains the following features: 4K gaming, 4K streaming capabilities, a built-in 4K Ultra HD Blu-ray player, High Dynamic Range support for gaming and video, and crystal-clear audio with Dolby Atmos support. For the giant in software, the build of Xbox One X hardware makes it not only the world's most powerful console; but also, the smallest and most portable Xbox model ever.
Users can also enjoy state-of-the-art games in Xbox One S, the lighter but cheaper version of the Xbox One X. However, while it is powerful enough for 4K gaming and 4K entertainment, it falls short in rendering images in high-solution because of its lower technical specifications. Nevertheless, beginners and budget-conscious customers would enjoy the Xbox One S.
Each bundle also comes with Xbox Game Pass and Xbox Live Gold trials, giving gamers the opportunity to try out the most advanced gaming network and enjoy more than 100 games. The bundle also allows buyers to access to more than 3,000 games. It also includes 220 exclusive games and more than 500 classic ones from the original Xbox model and Xbox 360.
By purchasing any Xbox bundle, gamers can play high-definition games like Forza Horizon four, Crackdown 3, NBA2k19 and many more titles in the Xbox family.
This limited time Xbox One deal is currently available on the Microsoft Xbox website.