Microsoft today announced that Word Viewer will no longer be available from November next year. The free application can be used to view Word documents and is especially useful for users who want to view the contents of Word documents without installing and/or purchasing Office.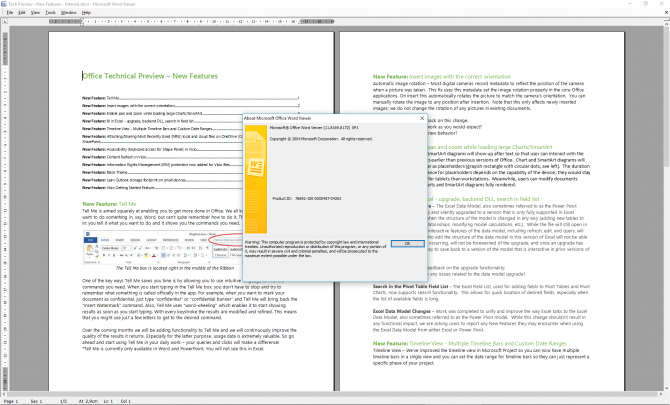 Because Word Viewer doesn't execute macros it's often recommend as the default viewer for Word documents.
Microsoft not only announced that Word Viewer will be retired and can't be downloaded anymore, it also no longer will receive security patches. That means that viewing Word documents through Word Viewer can be become insecure in the future, especially because vulnerabilities in Microsoft Office can also occur in Word Viewer.
Windows 7 and Windows 8.1 users are advised to upload documents to OneDrive and then watch them through Word Online. In this case the files have to uploaded to the cloud. Android, iOS and Windows 10 can download a free Word app from Microsoft through their app stores.
The software will be pulled in November 2017.