Owners of Philips smart TVs will start to see advertisement videos in the menu of their smarts TVs. Later, the ads should also be shown before smart TV apps are started. Ads will first differ based on country and time of the day but in the future they should be personalized based on viewing behavior. Besides Philips also Samsung and other TV manufacturers are working on similar functionality.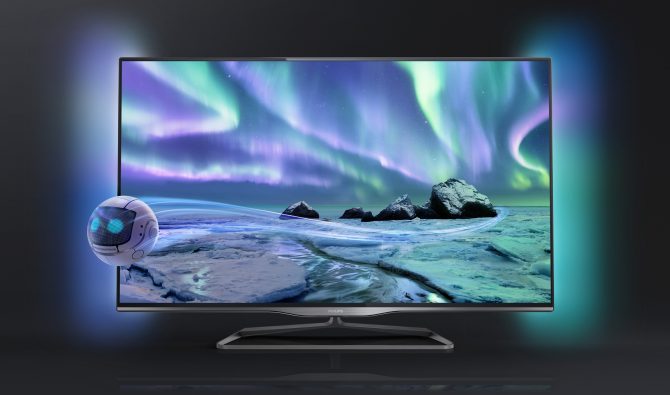 Paulo Lopes, spokesman of TP Vision, the company that manufacturers the smart TVs sold under the Philips brand, today commented on the company's plans in the Dutch media. He also revealed that Philips TVs manufactured in 2013 have already been updated and are ready to show advertisements in the smart TV menu. TVs from 2014 and later will follow if the advertisement functionality is found to work as expected.
Advertisements can differ per country and part of the day but should become more relevant to each TV viewer in the future. TP Vision spokesman Paulo Lopes explains, "we know a lot about the viewing behavior such as the channels that are watched and the apps that are used. This allows us to make the advertisements more relevant. Advertisements have to be relevant to be less annoying."
The advertisement functionality is developed in cooperation with the company Improve Digital which states in a press release that it offers advertisers on the TP-Vision / Philips smart TVs, "a new channel to reach its target audiences with high quality messages, without the interference of adblockers."
The advertisement videos will play in the corner of the screen, only when the user clicks on them they will fill the entire screen.
Lopes stresses that while the advertisements are a new revenue stream for TP-Vision / Philips, it won't make the TVs cheaper. According to him the advertisements will improve the viewing experience because the company will offer free apps and videos.
The personalized ads might become a serious point of criticism for TP-Vision / Philips. Samsung and also Panasonic have been under fire for routing internet traffic of the smart TVs through their servers and/or keeping track of which apps were used and which channels smart TV owners watched.