The Research Foundation for the State University of New York (SUNY) revealed earlier this year that unauthorized activity to its systems had been discovered.
About 47,000 people's private details may be compromised as a result of a data breach at SUNY's Research Foundation. The breach was detected on July 14 and found that Social Security numbers were involved, according to the report.
The Research foundation posted a security alert on the website of the Maine Attorney General about the detailed information on the breach. The advisory said that several systems on its network have become offline due to the unusual network activity that was identified recently.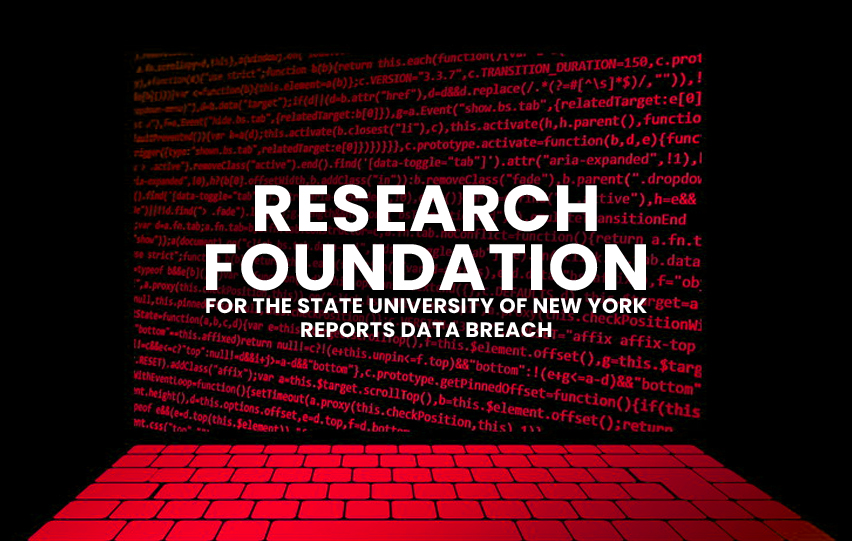 The organization started an investigation right after. It also hired a cybersecurity agency and took the necessary steps to resolve the problem. It also informed federal authorities, and they assisted in the investigation.
Between May 22, 2021, and July 9, 2021, unauthorized access was discovered on Research Foundation's system. During that time, the cybercriminal gained access to files saved on the servers of the Research Foundation.
Between July 14, 2021, and August 3, 2021, the Research Foundation examined the files on the servers and discovered that they contained the 61 Maine residents' names and Social Security numbers.
The Research Foundation will begin mailing notice letters to Maine residents through First Class mail on August 13, 2021.
The foundation has offered to give 1-year free credit monitoring and identity theft protection to those who qualify. The product assists in the detection of potential data misuse and includes identity protection services aimed at discovering and resolving identity theft as soon as possible.
Moreover, the foundation has set up a call center that is toll-free and dedicated for people to get additional information about the said cybersecurity issue.
The data breach is believed to have affected over 46,700 people. However, it is unknown if these individuals are personnel, donors, or others who may be connected to the organizations.
The foundation said that it is undertaking measures to strengthen its network security to prevent the incident from occurring again. For example, multi-factor authentication is being implemented. Also, detection and response solution is being deployed across the network.
Known as the US's biggest comprehensive system of higher education, the State University of New York has 64 campuses. There are community colleges, academic medical centers and university hospitals, research universities, technology colleges, liberal arts colleges, and an online learning network.