Revere Health, a healthcare provider in Utah, revealed that it had been targeted by a phishing attack. The incident happened on June 2021 and has compromised 12,000 patients in the Heart of Dixie Cardiology Department in St. George.
Posing as the US Agency for International Development (USAID), the hacker sent a malicious link to a Revere Health employee through email. A Revere Health staff's email account was hacked when the link has been clicked.
The credentials of the employee were used by the hacker to log in remotely to the email account and access the patients' protected health information (PHI).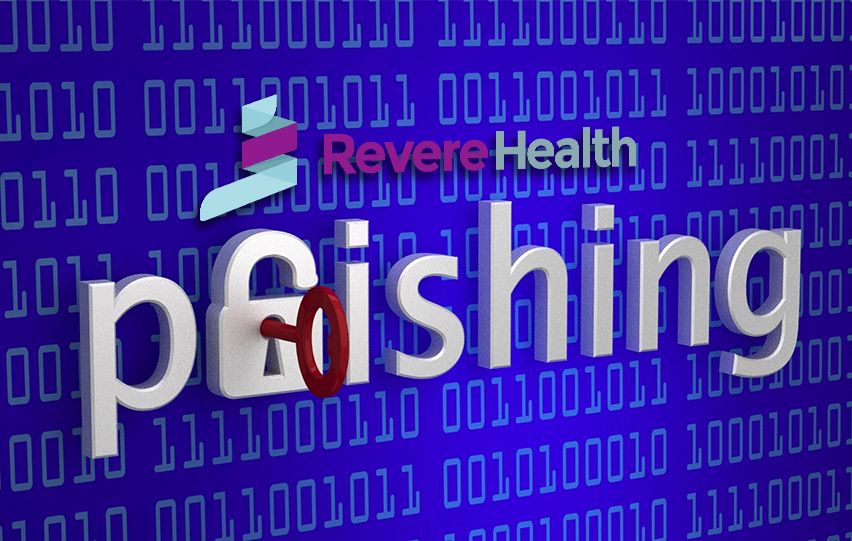 Revere Health released a notification statement for its patients claiming that the affected data was limited to names, birthdates, medical record numbers, names of providers, appointment details, and procedures. The data that was hacked did not contain any card or payment details.
The organization's IT security team discovered the threat immediately due to regular monitoring. And, within 45 minutes of the hack, the IT security team had disabled access to the email account. Besides, the patients' data was not published online.
Also, it said there is a low danger to the private details because of the limited data affected. It went on to say that they have no reason to suspect the cyber attacker was after the patient data. But, they cannot ignore the possibility.
Revere Health concluded after an investigation into the case that the attacker's primary goal was not to obtain patient information. The organization thinks the objective of the incident was to collect login credentials from its employees. It is revealed after conducting a thorough investigation of the issue.
The health system said, "Our security logs suggest that the attacker had three objectives: (1) to spread phishing emails, (2) to gather active usernames and passwords, and (3) to attempt financial fraud against Revere Health."
Despite the minimal danger that the cyberattack can bring, Revere Health advised concerned patients to be careful and alert for unusual activities. It is important to keep an eye on their private information online.
Revere Health has improved its security policy, increased the two-factor authentication technology implementations, and improved detection processes for suspicious activities, as a result of the attack.
Phishing was listed as a top cybersecurity risk by the 2020 Internet Crime Report of the FBI. Approximately 240,000 phishing complaints were received. Among the most common victims is in the healthcare industry.