Samsung today announced its 4th generation of its triple-cell 3D V-NAND memory that consists of 64 layers and allows chips with a capacity of 512 Gbit (64GB). The new NAND chips of the Korean technology giant will power new consumer drives and also a new 2.5″ 32TB enterprise SSD.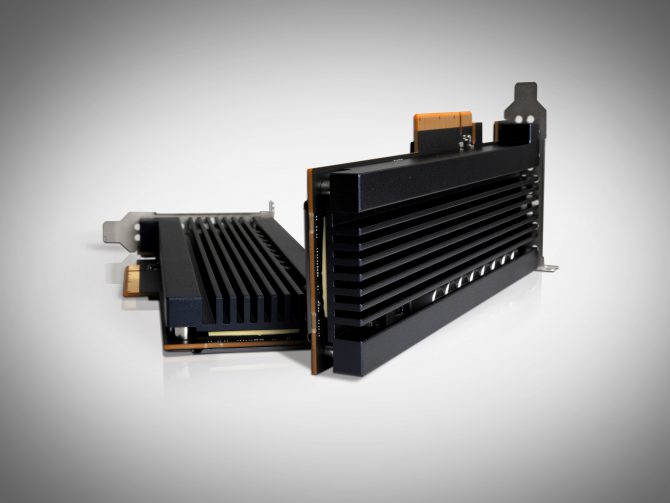 The 4th generation chips have two times the capacity of the 3rd generation chips that were made up of 48 layers and allowed chips with a capacity of 256Gb (32GB). The new NAND should make its debut in new products in the 4th quarter of this year. According to Samsung the chips should help manufacturers to make devices with high capacity, high performance and compact product dimensions.
Samsung will also use the new chips in a new 32TB enterprise SSD. This 2.5″ SSD will have a Serial Attached SCSI (SAS) interface and should be released around 2017. To achieve this high capacity a total of 512 V-NAND chips are stacked in 16 layers to form a 1-terabyte (TB) package and the 32-terabyte (TB) SSD contains 32 of those package.
While 32TB is a lot, Samsung also announced it expects a 100TB SSD should become available by 2020. To make this possible the Korean technology giant will make further refinements to its 3D V-NAND memory.
Samsung has also developed a high performance, ultra-low latency SSD solution, the Z-SSD. This drive utilizes a V-NAND variant combined with a new circuit design and controller. Samsung specifies it will feature four times faster latency and 1.6 times better sequential reading than Samsung's PM963 NVMe SSD. This drive should become available in 2017 as well and is targeted at systems that deal with extremely intensive real-time analysis as well as extending high performance to all types of workloads.