Samsung Galaxy S7 Edge owners complain en masse on online forums and social media about a vertical pink line on their display. They all state to not have dropped the phone, neither they had it in contact with liquids and the phone also doesn't have any other physical damage. Samsung doesn't recognize it's a widespread problem, while the many complaints indicate it is.
Just in: Samsung: We'll repair S7 Edge problem with vertical pink line on display under warranty – if your screen is OK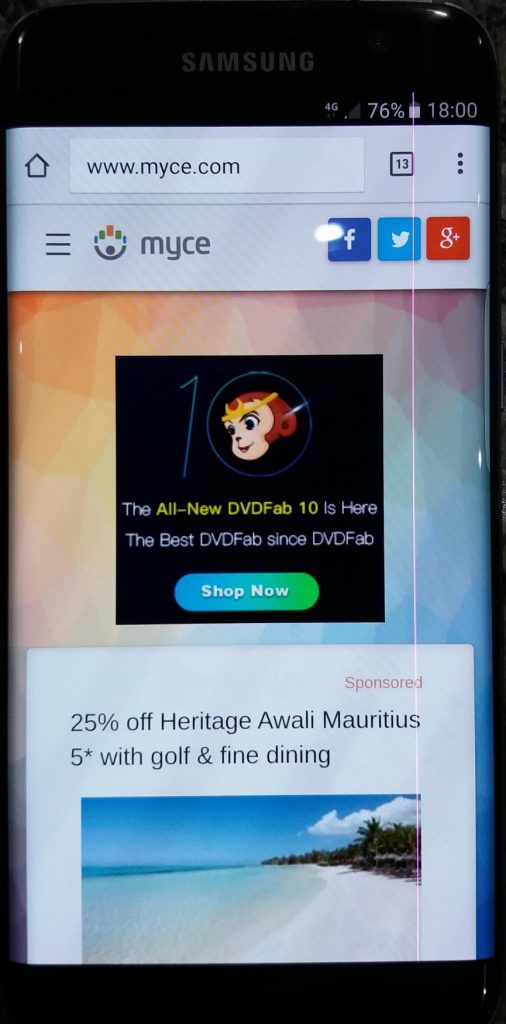 Users complain on many forums (1,2,3,4,5,6,7,8,9,10), including a 29 page long thread on the official Samsung support forums. Also on Twitter, Facebook, Reddit and Youtube there are many reports about the issue.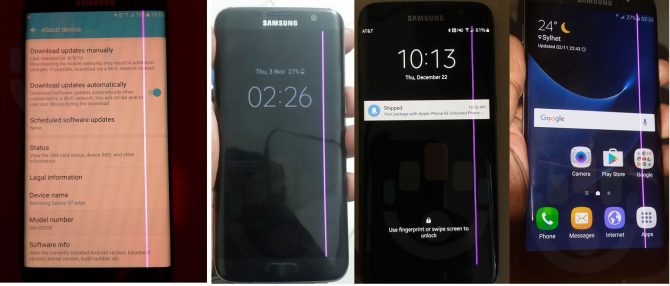 According to a Samsung employee on the company's forums, the phone should be set up for evaluation. This usually means the phone is away for a while (think weeks, not days) with all the disadvantages and possible costs that come with.
Another issue is that sending it in for repairs is currently a gamble. Because Samsung hasn't recognized it as a widespread problem, it depends on each individual technician whether they are going to repair it under warranty or whether they want you to pay for it. Especially if you have any damage to the phone, even if it's unrelated, it's likely any service center will tell you your warranty  is void. This is an issue many forums users complain about as well.
Therefore, before you let Samsung service it, there are some possible things you could try that might or might work for you. These are more or less workarounds or temporary fixes but it might be worth trying.
Some users report that it might be worth trying to 'reset' the display in the service menu. For some users this temporary fixes the issue. To do so, go to the dial pad on your Samsung Galaxy s7 Edge and enter *#0*# . Then click on Red, Green and Blue. This should reset the individual pixels of each color. If it doesn't work the first time it might be worth to repeat it several times.
Other users report that if they lightly press on the top of the screen, near to the front facing camera / Samsung logo, they can make the line disappear for a while too.
We recommend users to continue to post about the issue on forums and social media to hopefully make Samsung aware it indeed is a widespread problem and to try to force the company to fix it under warranty.
Tweet about it | Share on Facebook | Share on Google Plus | Share on LinkedIn