Samsung has announced that its TV sets come with a built-in remote security solution that may disable them. It is called TV Block, a function that is installed into every television sold around the world.
According to Samsung, "TV Block is a remote, security solution that detects if Samsung TV units have been unduly activated, and ensures that the television sets can only be used by the rightful owners with a valid proof of purchase."
The South Korean tech giant revealed it in a press statement published earlier this month. It is related to the South Africa issues that resulted in huge looting that affected the company stores and warehouses.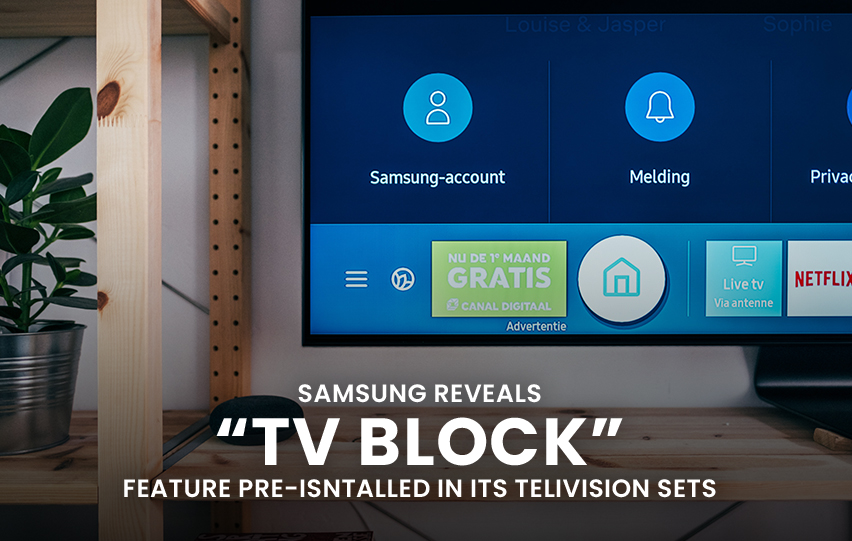 The technology's goal is to prevent the formation of secondary marketplaces for the selling of illegal products, both within and outside of South Africa. All Samsung TVs come with this feature pre-installed.
The objective of remotely blocking stolen TVs is to combat looting and purchases from third-party sources. It also ensures that TVs may only be used by "rightful owners with a valid proof of purchase."
When a stolen TV connects to the Internet, it checks the list of Samsung's servers for stolen items, and if it detects a match, it will instantly deactivate all TV operations.
A list in servers of Samsung contains serial numbers, so the TV Block function is enabled remotely on any stolen TVs from its warehouses or retailers.
In case a real customer's Samsung TV is accidentally blocked, the device's functionality can be restored within 48 hours. The customer just needs to provide a valid TV license and proof of purchase to the retailer or via the serv.manager@samsung.com email address.
Mike Van Lier, Consumer Electronics Director at Samsung South Africa, said that they will keep developing strategic products equipped with strong security defense, built with purpose, and designed with innovative and efficient tools.
He explains that this is to uphold their values to support the technology's power to solve several issues and challenges in society. At present and in the future, this technology can have a favorable effect, and it will be useful not only to the industry but also to the customers.
Although Samsung claims that TV Block is a groundbreaking feature that would only benefit consumers, it is still important to consider the possibility of cybercriminals hacking into the computer system and obtain access to the list used to remotely deactivate stolen TVs.