TuSimple, the California-based autonomous trucking startup that debuted in early 2021, has teamed up with Ryder System Inc., an American transport company, to build up a freight network to support its self-driving truck services.
Ryder's facilities for vehicle maintenance will serve as hubs for TuSimple's autonomous freight network (AFN) under the terms of the agreement. AFN is a network of shipping terminals and routes built for self-driving trucking operations that will cover the U.S. by 2024.
TuSimple's AFN consists of 4 components. These are freight terminals, autonomous vehicles, digital route maps, and a system that allows clients to monitor operations of driverless trucking and real-time tracking of shipments.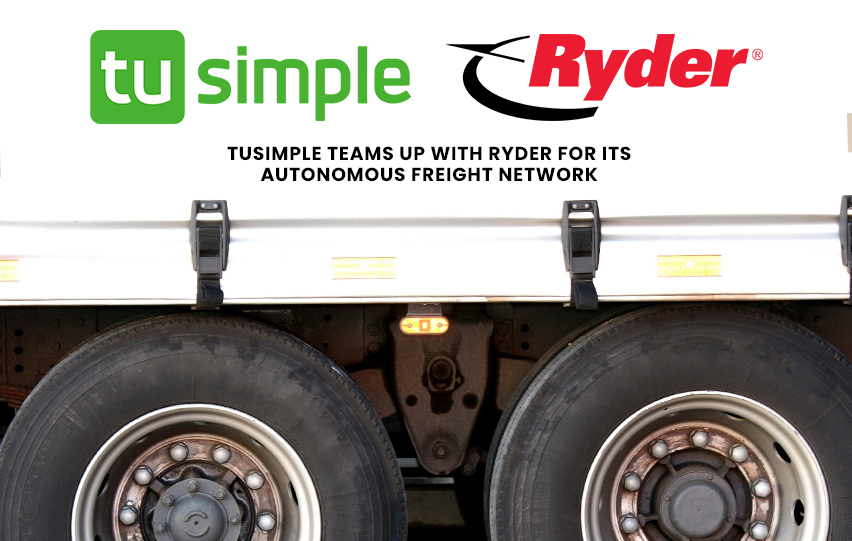 TuSimple will use the facilities of Ryder as important hubs for its vehicles to undergo maintenance and, if necessary, to calibrate the self-driving truck system's sensors.
According to Cheng Lu, President, and CEO of TuSimple, the trucks must be functional, maintainable, and have better uptime. These are what any carrier is concerned about, either manual or autonomous.
Besides, the terminals could be utilized by a smaller operator picking up cargo as a transfer center in particular instances. Lu explained that this is not intended to be a freight transport system for customers to pick up cargo.
In addition, these terminals may be used by small carriers and shippers for cargo pick up and drop off. TuSimple would, however, directly send the freight to the customer's distribution facilities in most situations, particularly for big operators like UPS, according to Lu.
Lu added that the Ryder locations as stops in TuSimple's network allow the company to serve more people across a broader geographic region. The collaboration of the two will begin soon.
TuSimple has a fleet of 50 self-driving trucks. With the assistance of a human safety controller, they deliver freight in Texas, Arizona, and New Mexico.
The collaboration will begin with utilizing the facilities of Ryder in these locations, gradually expanding to all 500 of the company's maintenance facilities across the U.S.
Later this year, TuSimple seeks to grow its services to the East Coast, transporting freight in Orlando and Phoenix. Moreover, the company is in the process of ordering around 25 additional vehicles, which will be joined to the fleet when they arrive.
One of the network's first partners was UPS, which bought TuSimple's minority investment before turning public. Other partners include Penske Truck Leasing, U.S. Xpress, and  McLane Inc. of Berkshire Hathaway.