Microsoft today announced a new Windows 10 Insider Build  which comes with a new feature that allows Windows 10 users to easily share files with Bluetooth. The feature is called Near Share and once enabled in the Quick Action Center, it can be used to share links and files through Windows 10 apps such as Photos or Edge.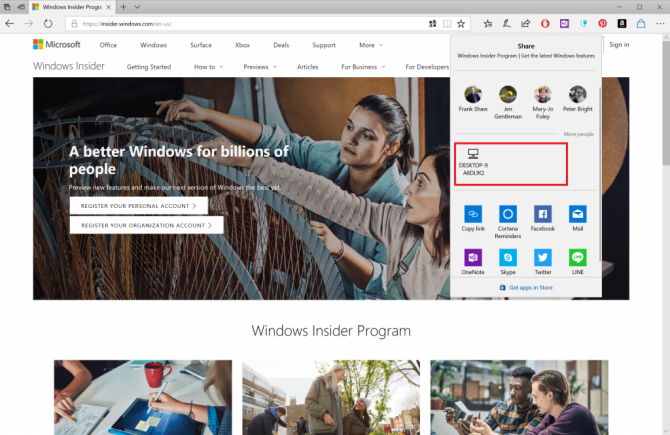 In supported apps users can click the Share option which opens an overview of supported devices in the nearby area. After the user selects a device, the receiving device can either accept or reject the file. When the file is accepted it's copied to the receiving party.
The feature is announced as new in Windows 10 Insider Preview Build 17035 and only works with other Windows 10 devices running this build and newer. Build 17035 also introduces a new Windows Update setting that can be used to limit 'foreground downloads'. Microsoft defines these kind of downloads as downloads initiated by an user by e.g. clicking a button, such as 'Check for Updates' in Windows Update or when apps from the Windows Store are download.
When the features introduced in this Insider Build  will make it to the release version of Windows 10 is unknown.