Windows 10 computers can from now on be unlocked with the fingerprint sensor of Samsung smartphones. The Korean electronics giant today released an update of its Samsung Flow app that makes it possible.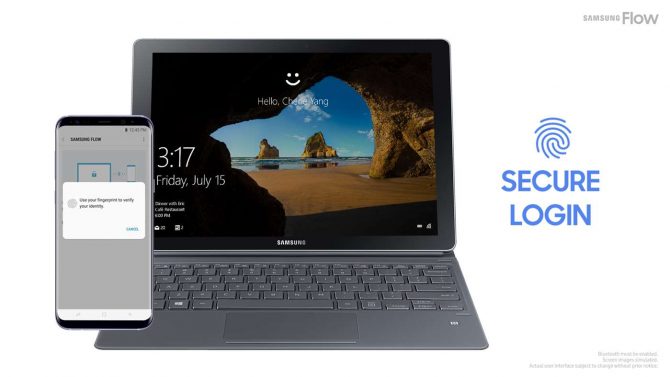 To use the feature both the Samsung Flow app from the Play Store has to be installed on the phone and the same app from the Windows Store has to be installed on the Windows 10 device. Then the devices have to be paired through Bluetooth.
Once both are connected it's possible to login to Windows 10 with the fingerprint sensor of the Samsung phone. Previously this also already worked on the Galaxy Tab Pro S from Samsung, but now it works with every Windows 10 device.
A requirement is that the Creators Update of Windows 10 is installed and that the smartphone runs Android 6.0 or higher. Besides logging in, it's also possible to receive smartphone notifications on the PC and transfer files between the devices with the Samsung Flow app.