Your exterior environment affects the interior of your mind and body immensely. And, revamping up a living or office space injects a fresh feeling in you, which often translates to a better work drive and happier mood.
But, lifting up your spirits shouldn't cost you your promotion bonus right? When it comes to redecorating with a budget, DIY will be your perfect partner! Not only will it be a frolic activity to immerse yourself in, but it also helps you manage your space better.
Here's our list of some decorating tips to embrace your femininity. Continue reading to learn more.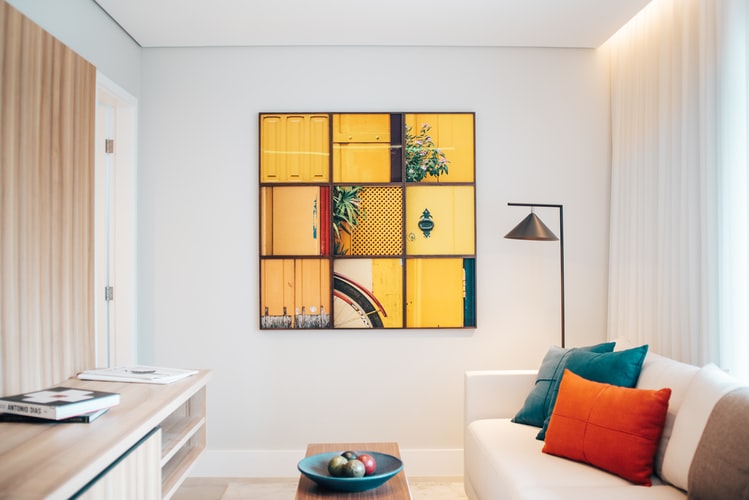 Scrounge Out Your Brushes
The easy-breezy way to give any room a marvelous spin is to buy out some wall paints that contrasts with your wall color. And to add a classy feminine touch, you can choose pastel shades of lavender, peach, and pale green.
Even better, you don't have to be an artist to accomplish this. All you need to do is buy some dainty floral or striped stencils according to your room and get on to painting.
Pull Out Your Bedsheets
Need an aesthetically pleasing solution to your boring room? Here's a hot trending decoration tip that anchors setting up a tapestry on your wall. All you need are some push pins, a tapestry, or a small dainty bed sheet. You can also jazz up the look with some fairy lights to hang around your tapestry.
Go Green
Nothing brightens up a room as much as popping green color plants adorning the room. Pick up any idle jars lying around or buy a couple of cheap pots and pot a plant by yourself. Something with flowers will give your room a fresh vibe and not to mention, you'll also be making the planet greener.
Mirror, Mirror on the Wall
There's nothing more aesthetic than a beautiful mirror that not only stares back at you, but also makes an idyllic fit for your bohemian décor. Simply buy a couple of small identical mirrors that are square-shaped and arrange them in a zig-zag manner on your wall.
And now, you have an emergency make up mirror as well as cool hanging wall art.
Give Your Sofa a 360-Degree Spin
Can't let go of your comfortable sofa even though it looks medieval? To get the best of both worlds, buy your sofa some new slipcovers to glitz up your living space.
You can jazz up the look of your sofa with come oh-so-pretty cushion covers as well. If stitching is your stress buster then whip up some new cushion covers with your old sweaters or top sheets.
Cut them up, making cute adjustments to them like adding embellishments and sew it up according to the size of your cushion sizes.
Make Your Kitchen Your Canvas
Did you make a mistake while choosing the color of your kitchen cabinets? We feel you when you get a monotonous vibe every time you gawk at the dull look of your kitchen, courtesy of the cabinets. It's time to fix it up with some store-bought paint, which can go with the hue of your kitchen wall.
Time to Toss Out the Old Curtains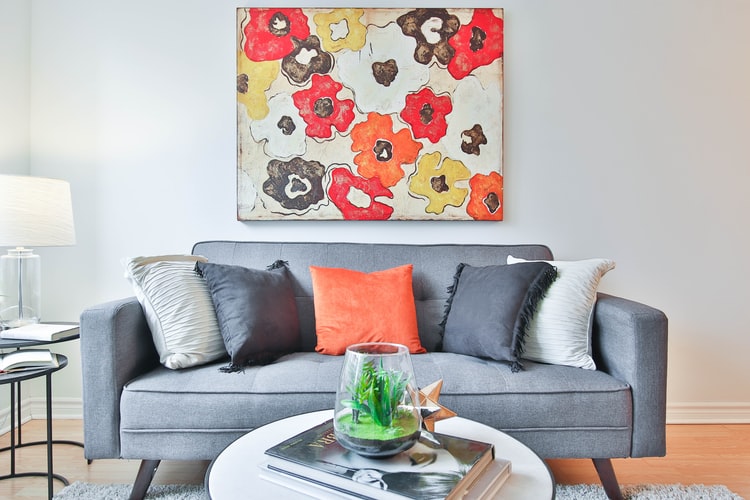 Curtains not only add that tinge of gleam to your room, but also emerge as the soul of the entire place. And, it's high time you tossed out those grandma curtains and get yourself some DIY ones.
While there are a plethora of ways to refurbish curtains, we reckon you to add some contrasting lace to the ends, fringe up the ends, or simply add some tassels to it.
The Bottom Line
While a feminine home decor style is gaining more and more traction, this popular trend is easy to come by, and it is even friendly to your wallet. The above-mentioned ideas promise to change up your room aesthetic – taking your room from modern to classic.