The residential houses of human beings have witnessed a massive evolution throughout the course of history. Initially, humankind used to live under the open sky. Thereafter they moved to caves, mud houses, and finally to the urban abodes of recent times.
However, one thing that has remained constant despite the transition is the story that every house narrates. They represent the diverse aspects of its inhabitants' personalities. Therefore, their architectural designs vary as per the likes and dislikes of their residents.
While most houses follow a traditional design, there are some houses that leave everyone awestruck with their unique appearances. Here is a list of 10 different houses from across the world that make us absolutely awestruck due to their weird appearances.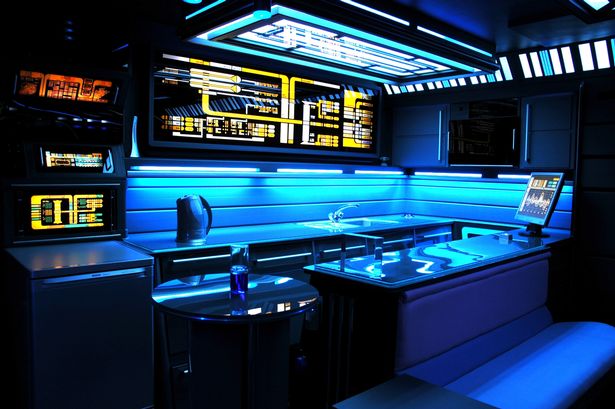 Boeing 727-284 House, Hillsboro, Oregon
Have you ever imagined what it would feel like to live inside an airplane? Bruce Campbell, an aviation enthusiast from Oregon, is actually living that life.
He purchased a decommissioned military aircraft in 1999, spending almost $300,000 to revamp it into his home.
Since it is an aircraft, the house is highly fire-resistant. Furthermore, it has an extremely strong security system.
Monsanto Houses, Monsanto, Portugal
Owing to its unique topography, the village of Monsanto in Portugal is filled with ginormous granite boulders leaving little space to construct conventional houses.
Therefore, the residents of the village have built houses between or under these boulders, utilizing them as walls, roofs, and floors. Some people have gone a step further and added small doors, as well.
Transparent House, Tokyo, Japan
If you love an abundance of sunlight entering your residence, the Transparent House in Tokyo would be of great interest to you.
Inspired by the living styles of our ancient predecessors who used to reside in trees, this house has multiple stairs to get from one place to another.
However, this house compromises the privacy of its occupants.
Star Trek Voyager House, Hinckley, Leicestershire
While some people may perceive this house as weirdly designed, this is the ultimate dream residence for all Star Trek fans. Constructed by Tony Alleyne, the interiors of this house are meticulously designed to replicate the interiors of the Star Trek Voyager Spaceship.
Furthermore, there is LED lighting all across the house, along with intergalactic sound effects to provide an authentic experience.
Flintstones House, Malibu, California
It is quite an unusual sight to spot a stone house amidst the towering skylines of California. Designed by TV legend Dick Clark, this Flintstones themed house is a one-story residential space prized at a whopping $2.8 million.
It is situated on an area of 23 acres, fully equipped with cave-like interiors and stone-carved exteriors.
Upside Down House, Trassenheide, Germany
Designed by Polish architects Klaudiusz Golos and Sebastian Mikiciuk, this house was commissioned under 'The World Upside Down' project. Interestingly, the interiors and the furnishings of the house are upside down, as well.
Therefore, this house has become a major tourist attraction, drawing many individuals who are interested in viewing things from a different perspective.
Shoebox Apartment, Barcelona, Spain
This is a tiny house designed by Christian Schallert and located in the Born district of Barcelona. Measuring just 24 square meters, the house is intelligently designed to fit in all essential living needs in a compact space.
This includes a bedroom, kitchen, toilet, sink, and shower. Additionally, there is a space for a balcony. Owing to its compact yet functional design, this is famously called the Shoebox Apartment.
Jayson Fann Spirit Nest Homes, California, USA
These unique homes have been invented by Jayson Fann, an artist based out of California, USA. They have been created by intricately intertwining multiple branches of eucalyptus trees to create a sturdy yet comfortable house for resting.
Therefore, these homes are mostly used as exotic forest getaways or beach houses in California. Furthermore, these houses can accommodate up to 8 individuals comfortably. In fact, interested customers can directly contact Fann to customize the house as per their requirements.
The Keret House, Poland
Deemed as the slimmest in the world, the widest point of this house measures a mere 152 cm. Moreover, the only resident of this compact house is its designer, Jakub Szczęsny.
His ideation behind creating this design was to ensure that no urban living space went to waste. Therefore, the house is carefully tucked in between two urban apartment buildings. However, despite its small size, the house is fully equipped with all living essentials.
Dumpster House, New York City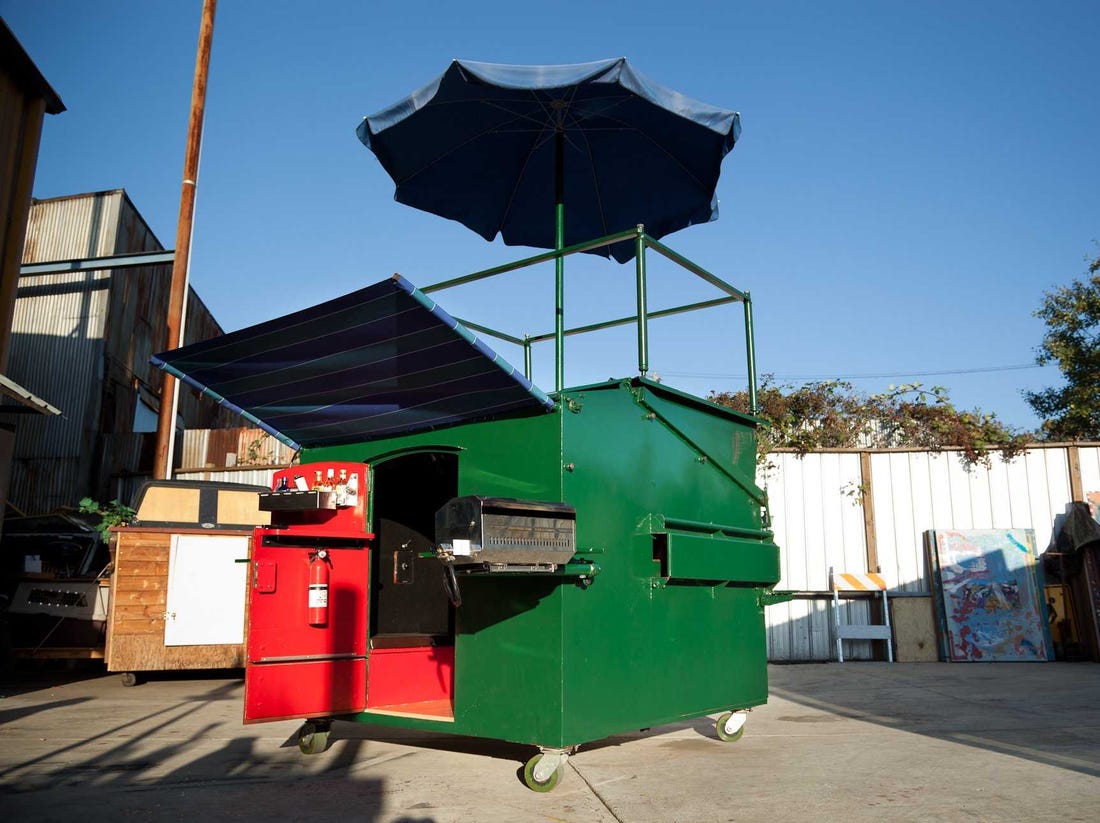 While most of us cannot fathom the idea of living around garbage, California-based designer Gregory Kloehn has revamped an old dumpster into a perfectly functioning home for himself.
Despite its small size, Kloehn has ensured that all essential living conditions are met. Moreover, he has accommodated a storage unit, microwave, refrigerator, as well as a toilet!
The Bottom Line
With the changing times, architects, as well as residents, are getting tremendously creative with their home designs. It would indeed be interesting to witness the changing dynamics of home designs in the coming future.
We hope you enjoyed our review of some of the strangest houses in the world. Get curious about the other rare things out there!