Review: Adata XPG Spectrix D41 2666 MHz, 2 x 8GB,
DDR4, RGB Memory

Reviewed by: J.Reynolds

Provided by:  Adata
Introduction
Welcome to Myce's review of the Adata XPG Spectrix D41 2666
MHz, 2 x 8GB, DDR4, RGB Memory (hereafter referred to as XPG Spectrix D41).
Adata's XPG Spectrix D41 offers spectacular RGB lighting,
but does it perform? Please read on to find out.
Positioning
This how Adata positions the XPG Spectrix D41 –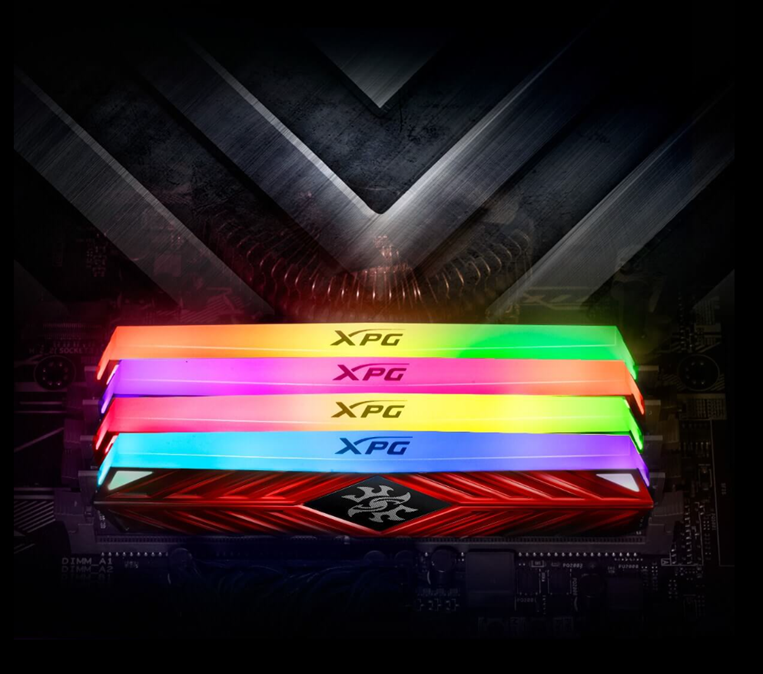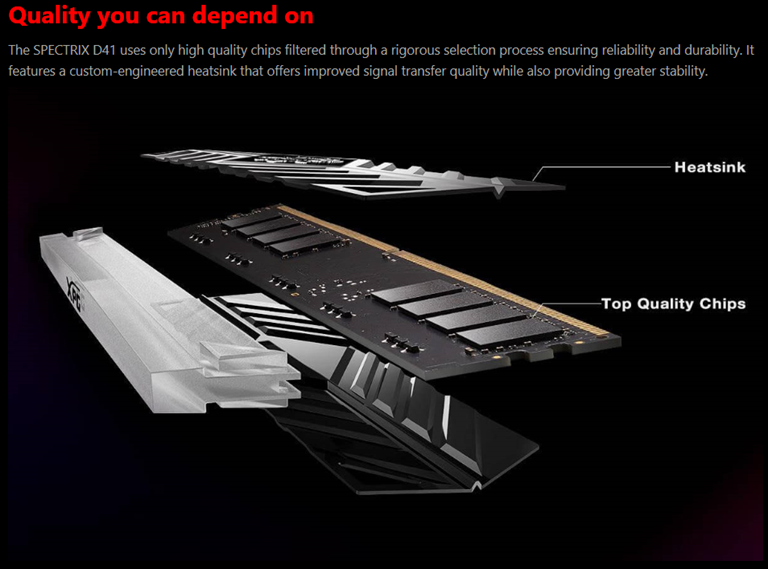 Specification
Here is Adata's specification for its XPG Spectrix D41 range
–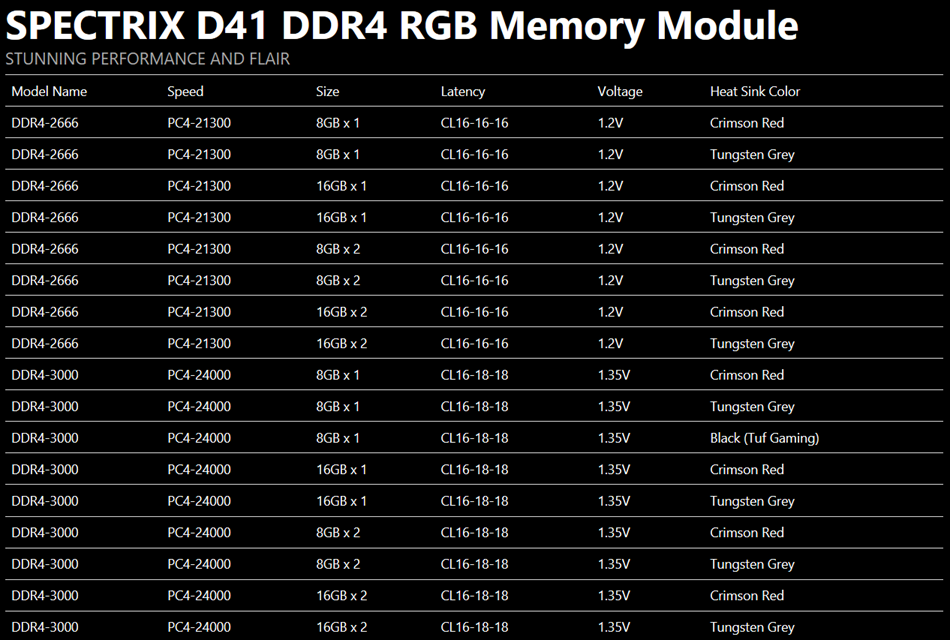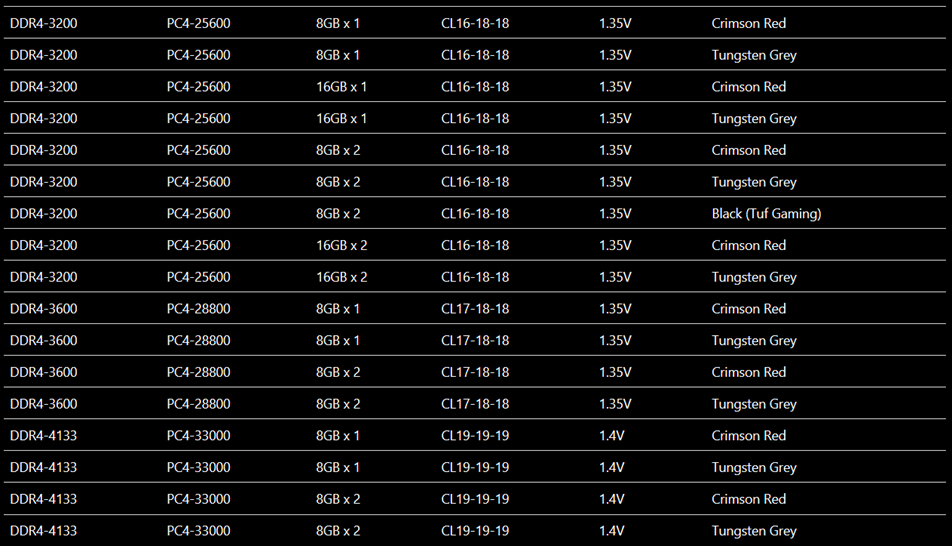 I tested the Crimson Red DDR4-2666 CL16-16-16 8GB x 2
version.
Here are some pictures of the XPG Spectrix D41 modules that
I tested –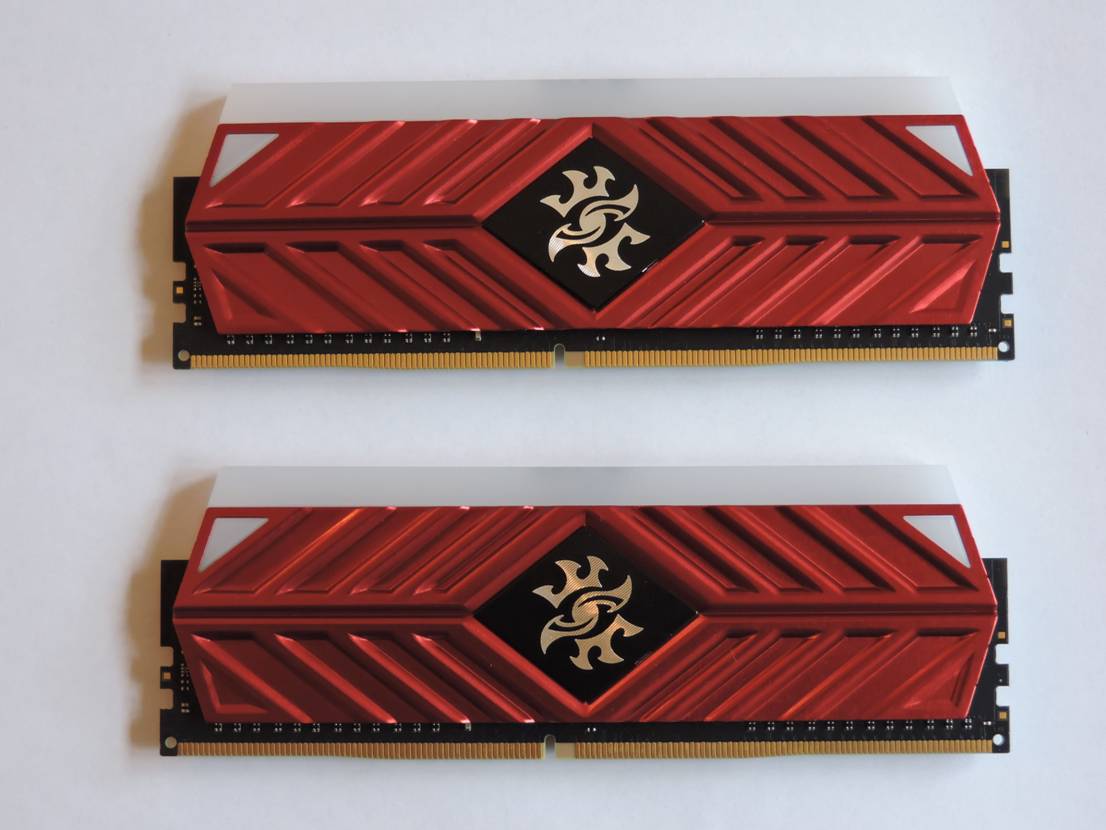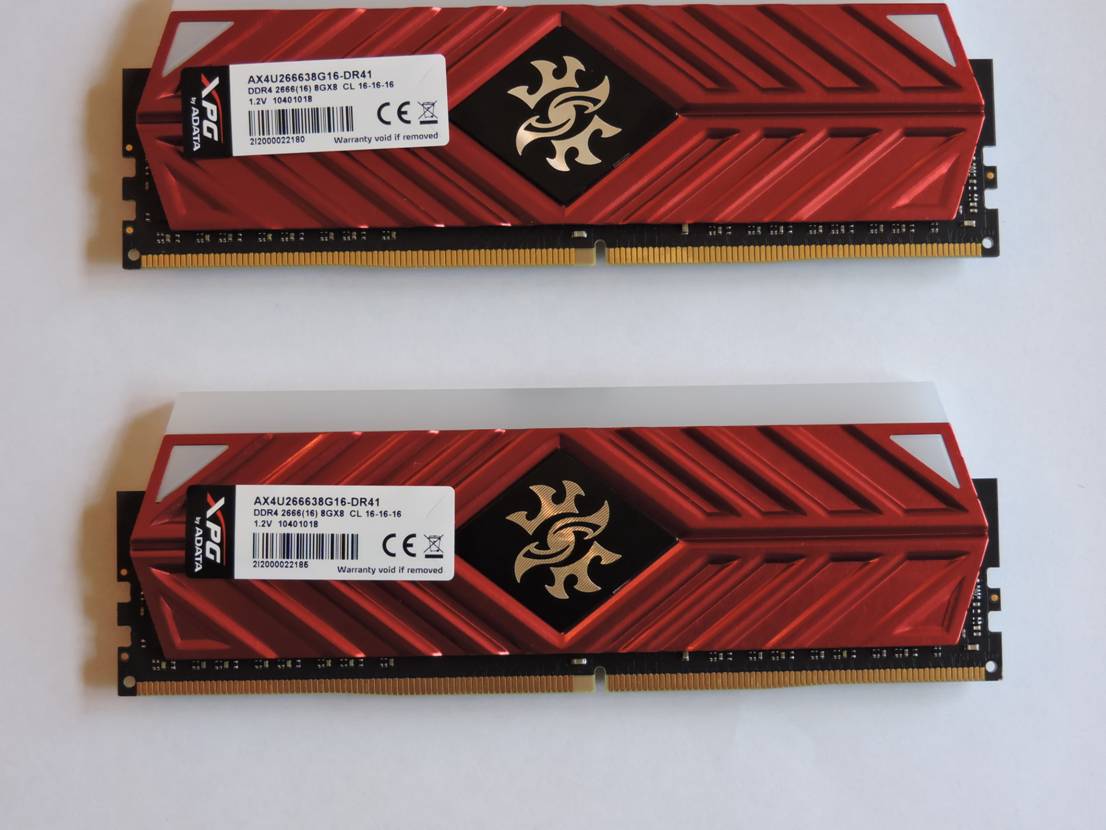 Testing Approach
All testing was performed on a Z170 based Windows 10
workstation (CPU – Intel Core I7 6700K @ 4.9GHz, Mobo – Asus ROG Maximus VIII Extreme,
Boot Drive – Intel Optane 900P, GPU – EVGA GTX970).
For benchmarking I use the memory benchmarks provided in the
excellent AIDA 64 Software.  For establishing a view on 'Real World'
performance I use the Creative Tests for Experts and Professionals from Futuremark's
excellent PCMark 8 software.
As this is the first time I have reviewed DDR4 memory
modules I use my set of 4 x 8GB, Corsair Dominator Platinum 2666Mhz CL15-17-17
as a basis for comparison.
I also seek to establish the over clocking potential.  I
have always enjoyed over clocking PCs and in years gone by I used to push the
performance of my memory as far as it could go.  However this can take a long
time to do as there is no real way of knowing how far one can go without repetitive
testing (and failing) and in recent years I have formed the view that the
returns are not worth a large investment of time. 
In my reviews I am adopting a simple approach which usually
gives an easy and safe over clock. Starting with the XMP settings I then simply
select the next higher DRAM frequency from the ladder offered in the BIOS and
see if it runs and remains stable.  If it is stable, I then select the then
next higher DRAM frequency and so on until I hit the limit.
If the memory does not support any increase in frequency on
this basis, experience tells me that over clocking is going to be challenging
and will probably necessitate an increase in voltage, whereas if it does
there is likely to be good potential.  For a lot of the time this approach does
provide a useful over clock which is safe (as you will see in XPG Spectrix
D41's performance results, below).  
Performance and Over Clocking Potential
I found that the example of the XPG Spectrix D41 that I
tested will over clock to 3200MHz, whilst only changing the DRAM frequency on
top of the supplied XMP settings (i.e. with timings and voltage remaining at
CL17-19-19 and Voltage at 1.2V respectively).  Given this result and that the XMP
voltage setting for the 2666MHz model (as tested) is 1.2V it is easy for me to
assert that the XPG Spectrix D41 2666Mhz has strong over clocking potential to
be explored.
Here are the results of my standard tests –
AIDA 64 Cache and Memory Benchmark
2666 MHz, CL17-19-19 –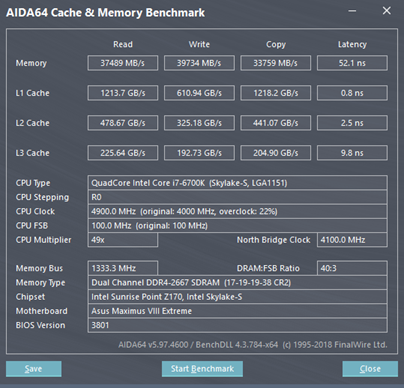 3200 MHz, CL17-19-19 –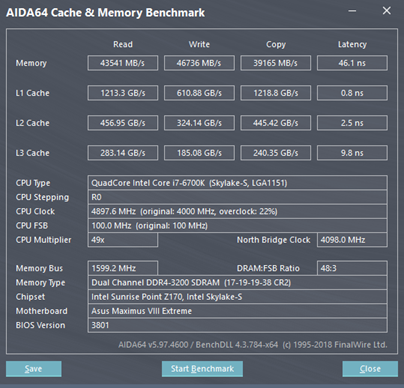 Comparison –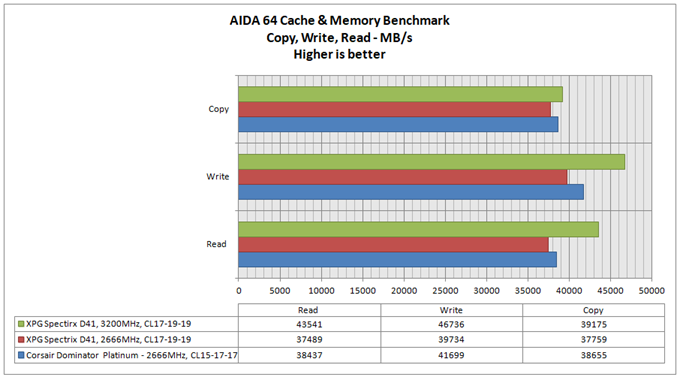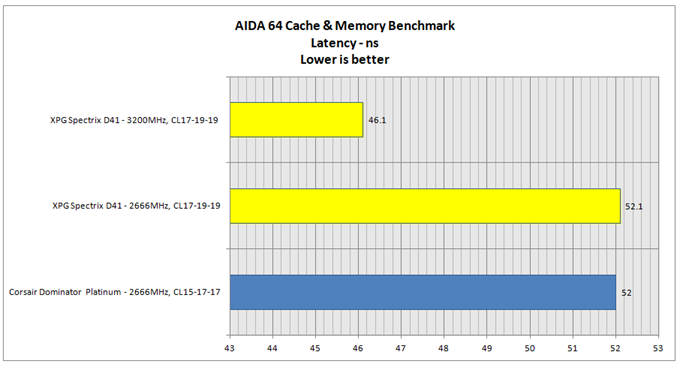 ---
AIDA 64 Memory Read
2666Mhz, CL17-19-19 –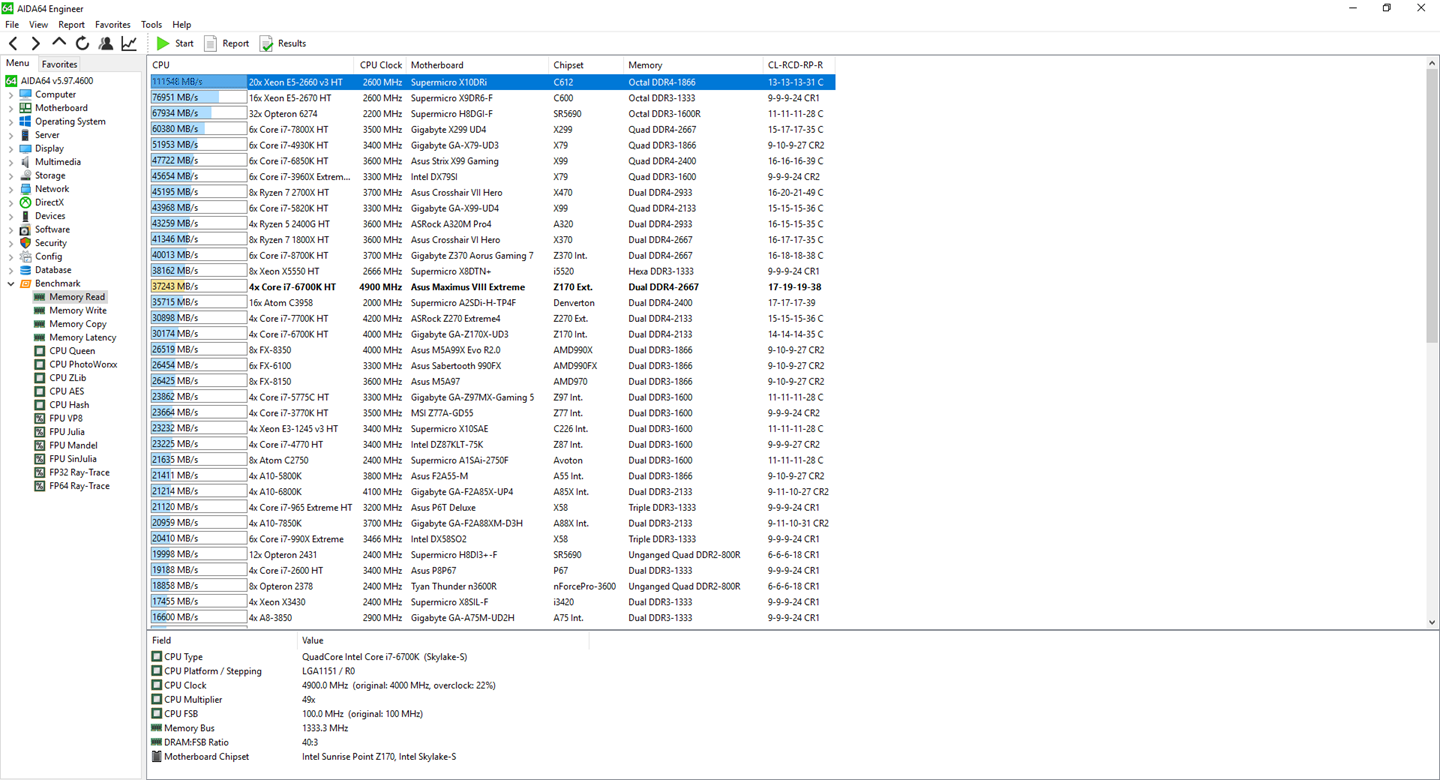 3200 MHz, CL17-19-19 –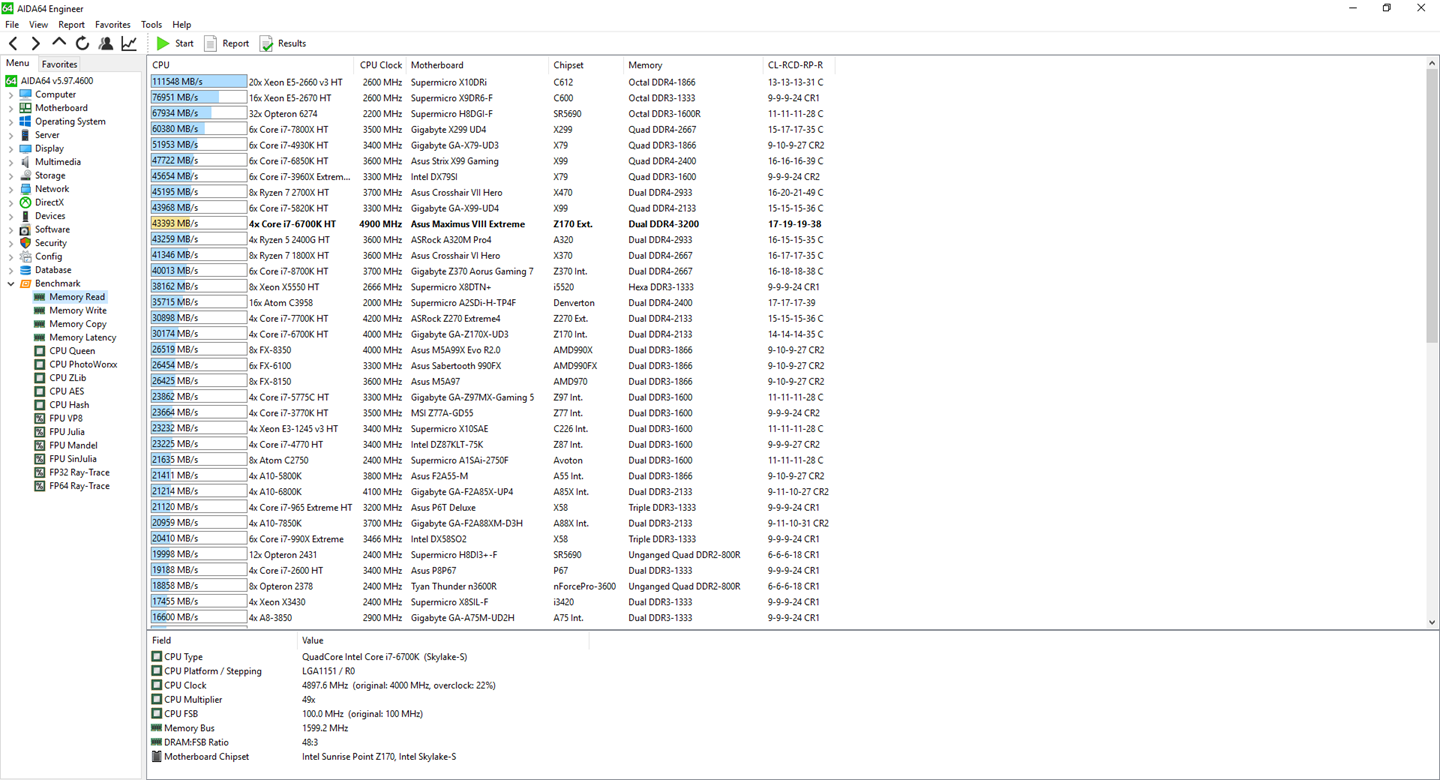 Comparison –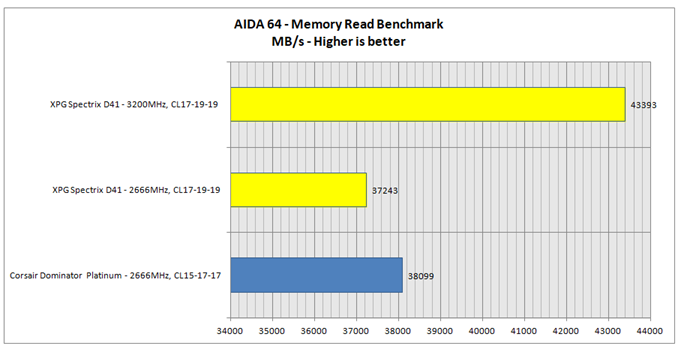 ---
AIDA 64 Memory Write
2666MHz, CL17-19-19 –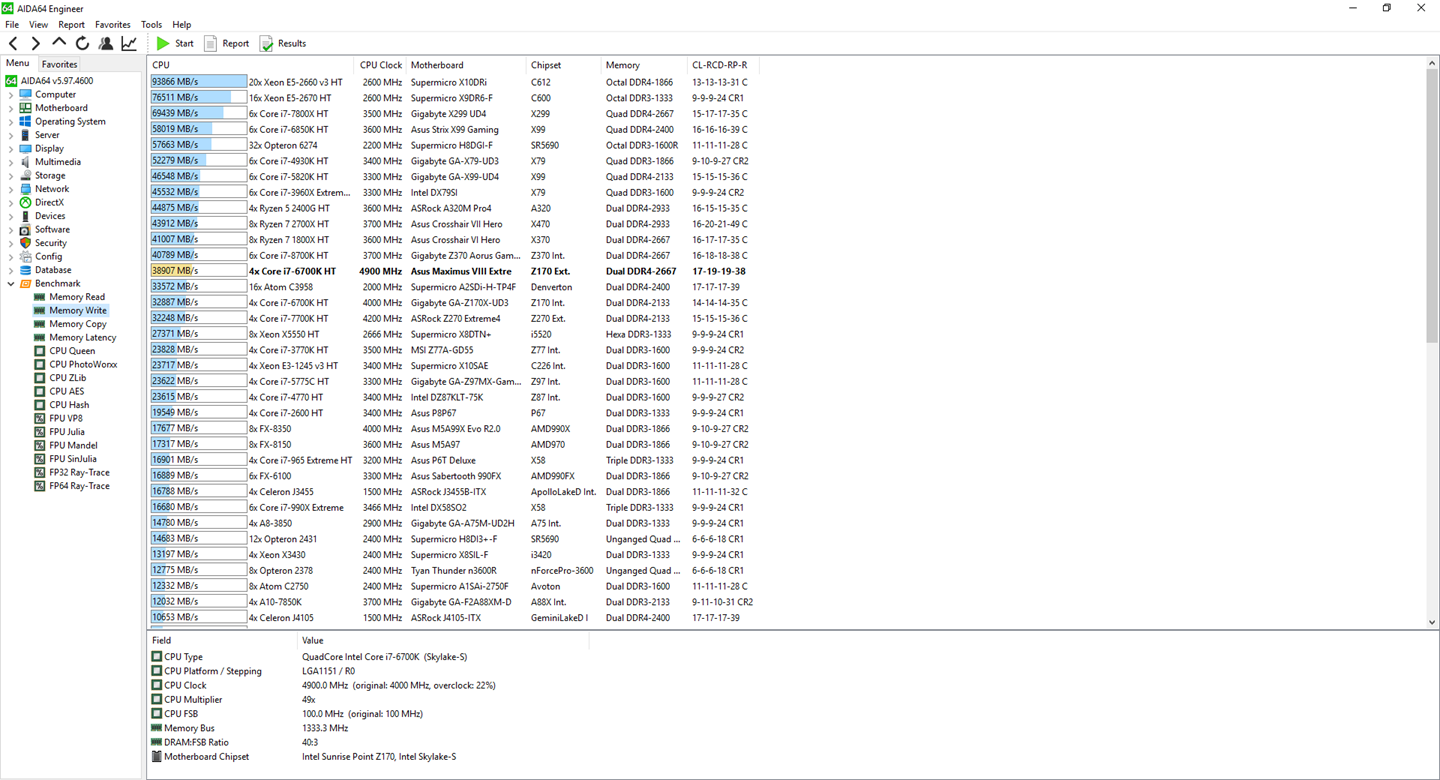 3200 MHz, CL17-17-19 –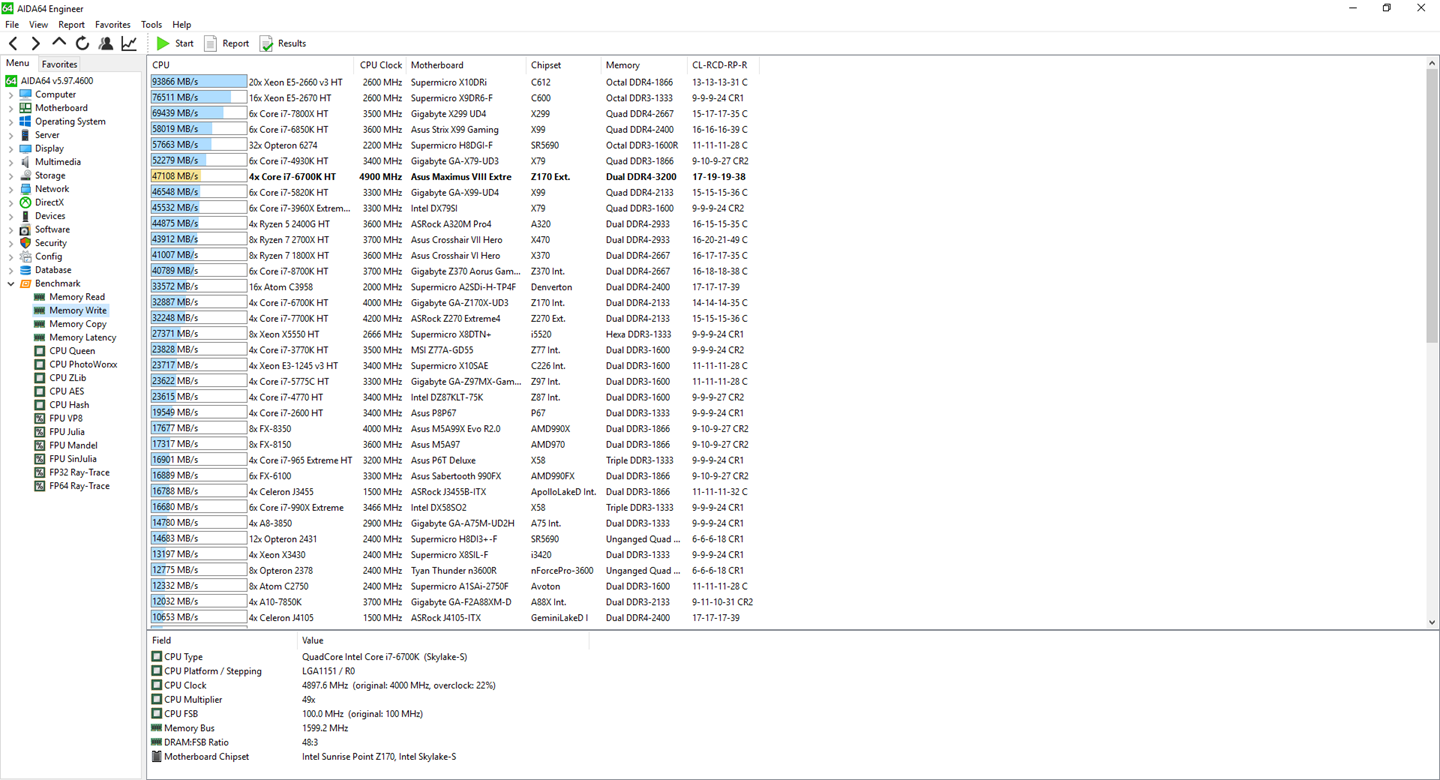 Comparison –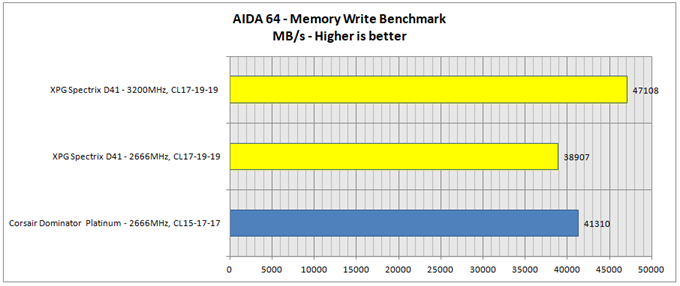 ---
AIDA 64 Memory Copy
2666MHz, CL17-19-19 –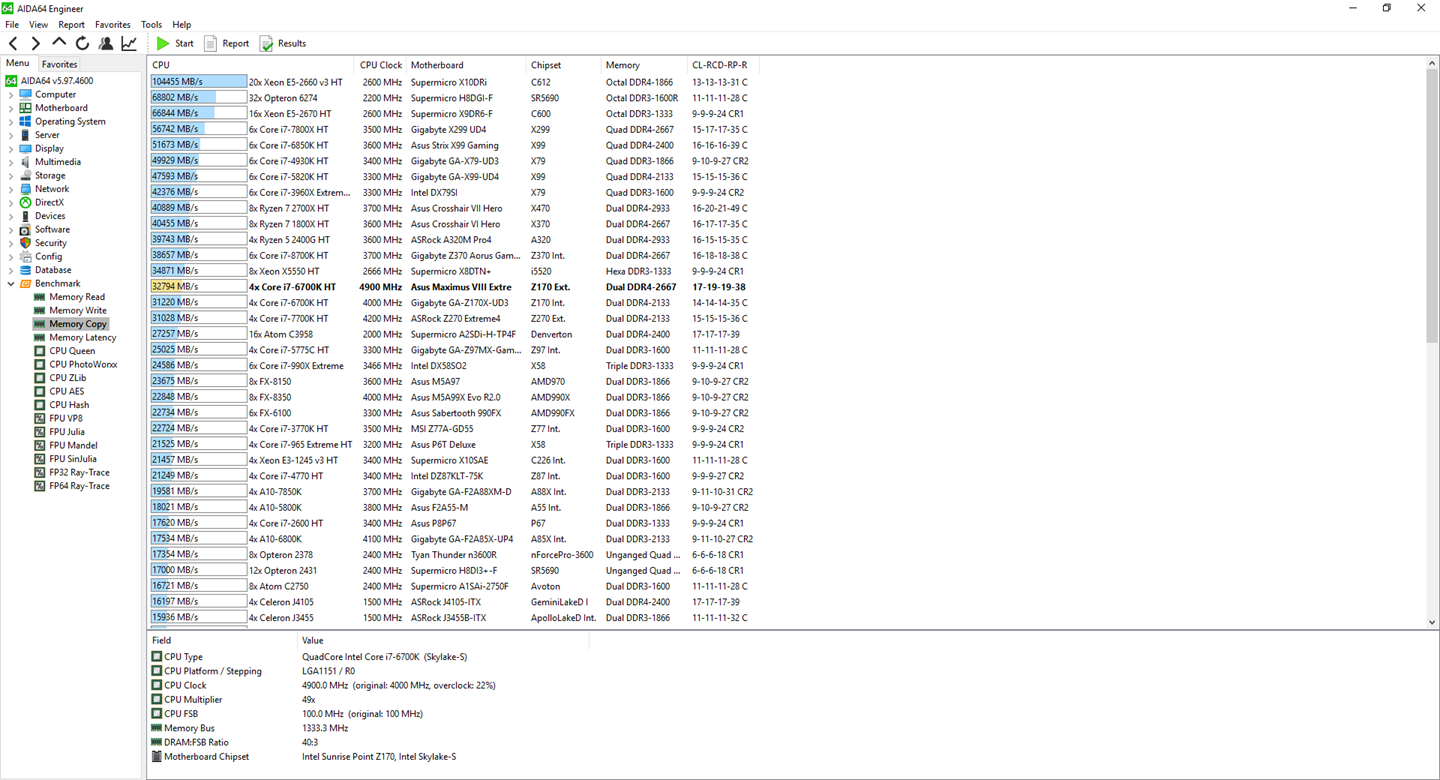 3200 MHz, CL17-19-19 –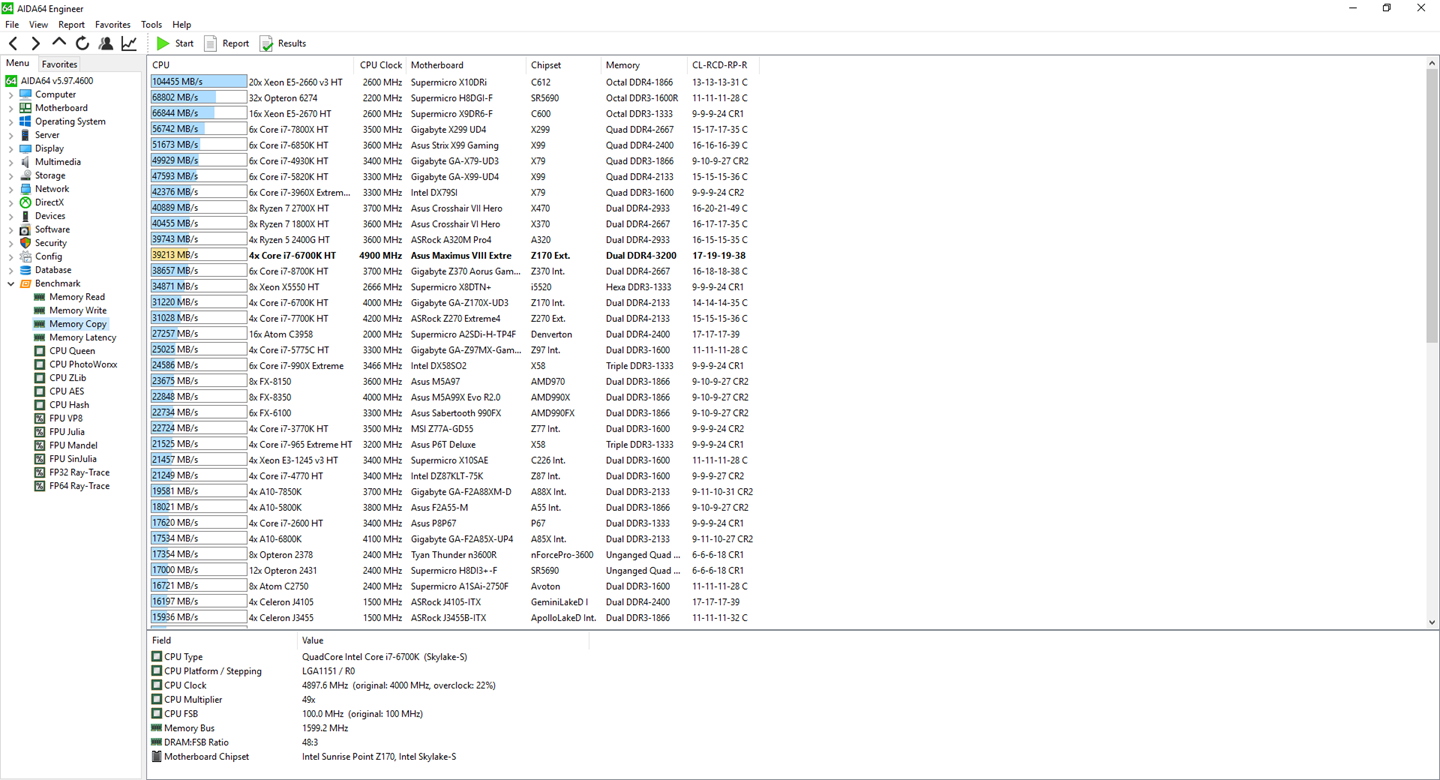 Comparison –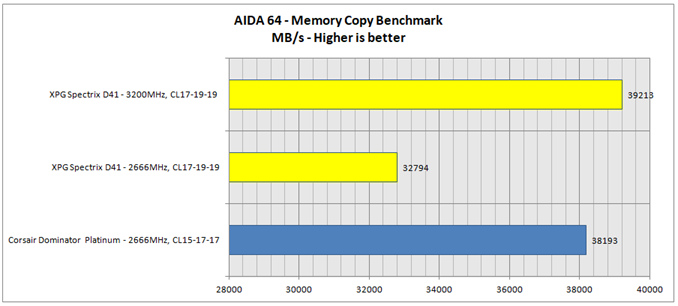 ---
AIDA 64 Memory Latency
2666 MHz, CL17-19-19 –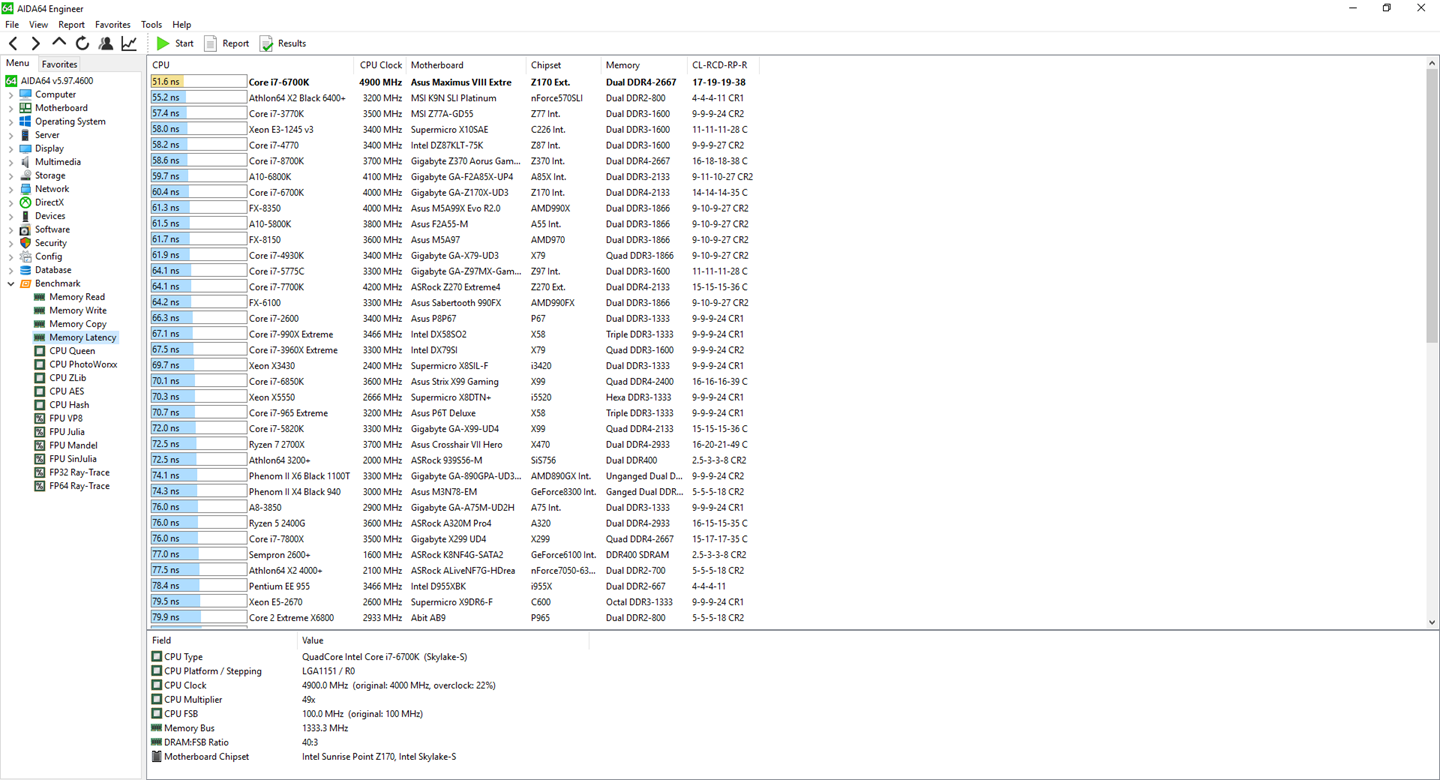 3200 MHz, CL17-19-19 –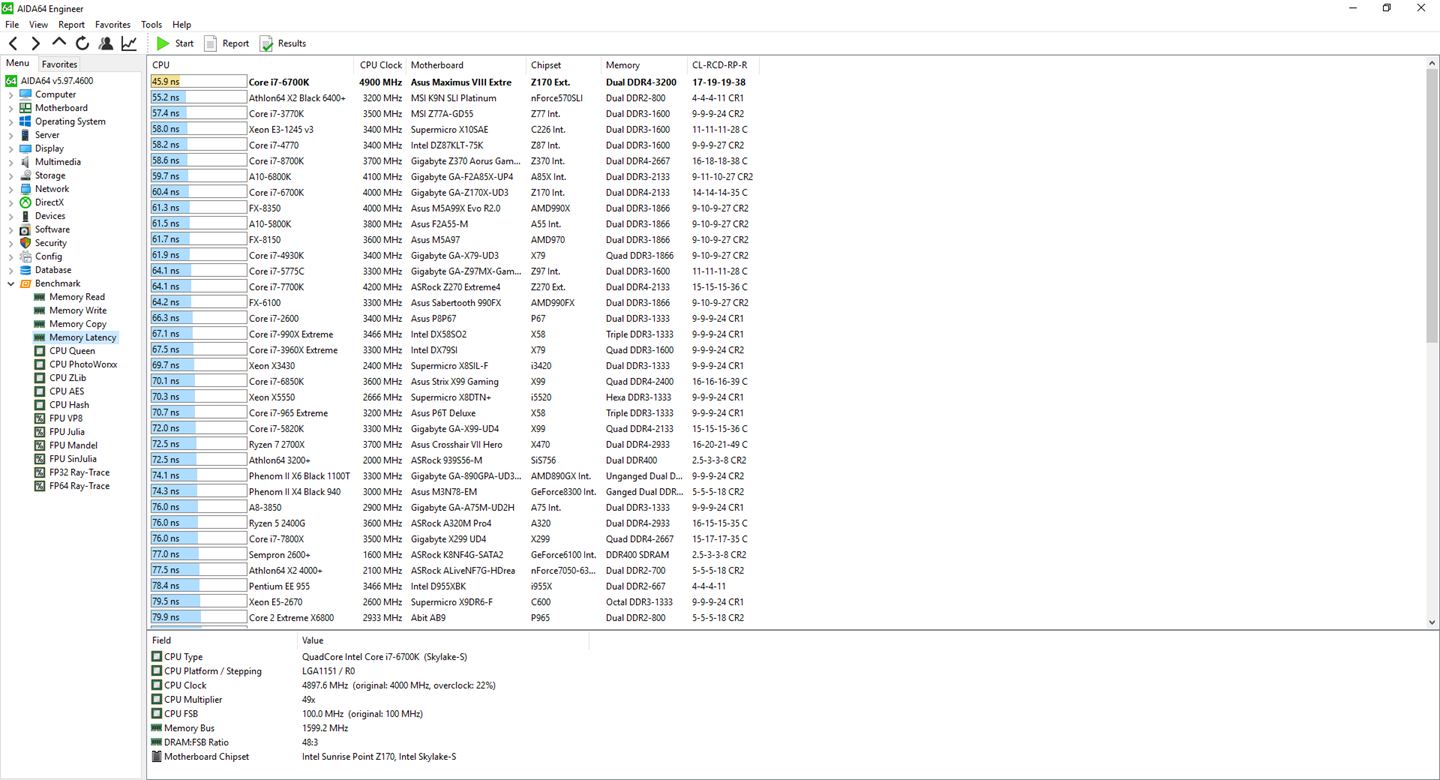 Comparison –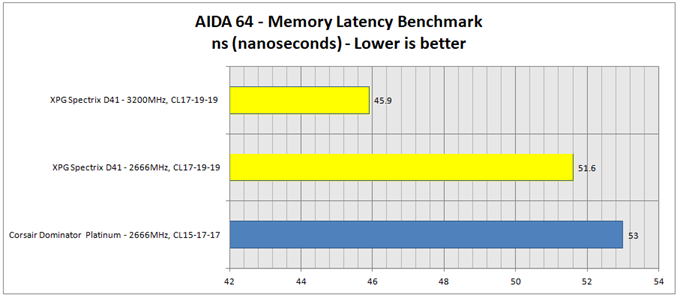 ---
PCMark 8 Creative
This is how Futuremark outlines the PCMark 8 Creative
Benchmark –
"The Creative benchmark measures your system's
ability to perform a series of entertainment and media tasks.  The Creative
tests generally have demanding computational requirements and are designed for
testing mid to high-range netbooks and desktops.  The tests include web
browsing, photo editing, video editing, group video chat, media transcoding and
gaming."
Here are the results –
2666 MHz, CL17-19-19 –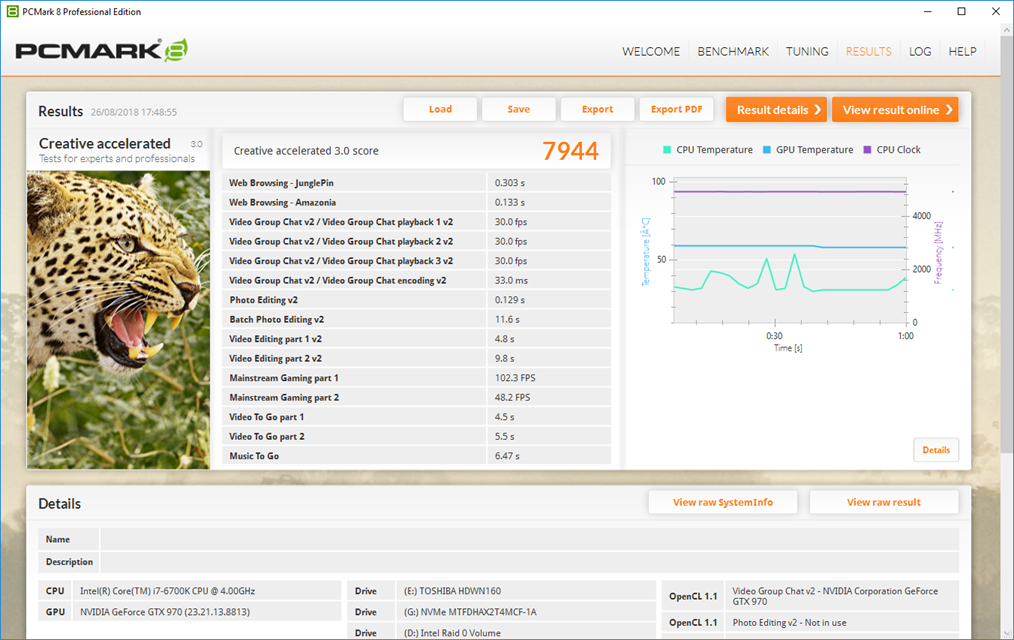 3200 MHz, CL17-19-19 –
Product Comparison –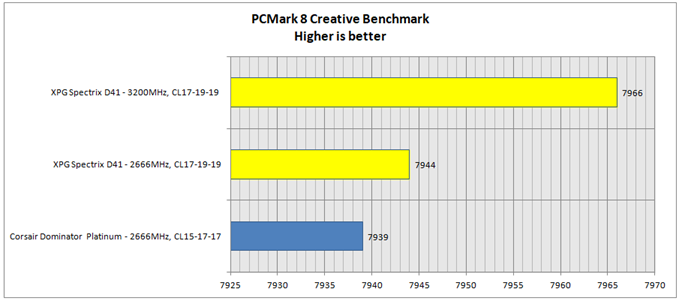 This shows that increasing the frequency to 3200 MHz has
increased upon the 2666 MHz result by 0.28%.  So it is fair to say that
our 'Real World' benchmark shows a negligible increase in performance for an
over clock of 533 MHz.
---
RGB Lighting
The XPG Spectrix D41 has excellent performance but its
standout USP is its stunning RGB Lighting.
The RGB lighting can be controlled by Adata's software
utility. Here is a screenshot –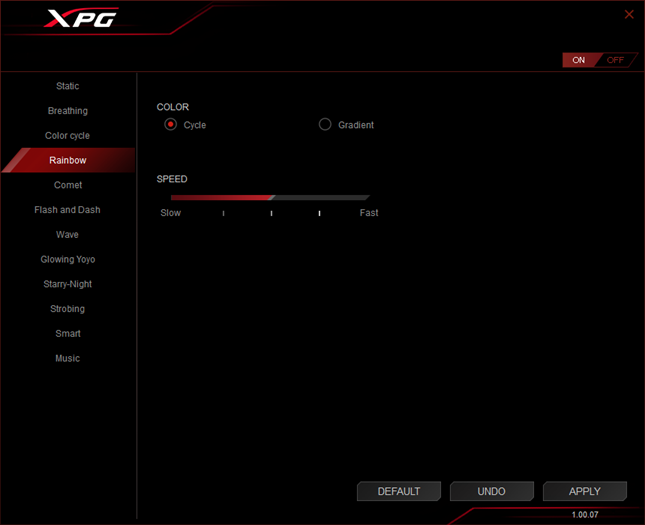 The software provides a wide range of control over the
nature of the RGB lighting.
Here are some pictures of the RGB lighting taken while the XPG
Spectrix D41 was sited in my desktop test system –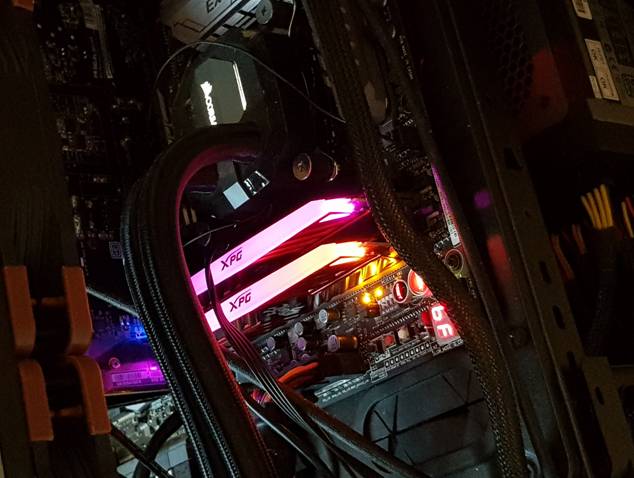 These pictures don't do justice to the depth of the colours
that are produced (probably because the camera's metering system is
overexposing the colour bars), but I hope they give you an idea of how
impressive the RGB display is. 
---
Conclusion
Adata's XPG Spectrix D41 has excellent performance and its
RGB lighting is stunningly impressive. 
You will probably have to pay a slight premium, but if you
want to add some RGB pizzazz to your PC this is the memory to go for!
I am pleased to award Adata's XPG Spectrix D41 our highest rating
of "Outstanding" and name it as an "Editor's Choice".