Product: Ballistix
Sport LT DDR4 RAM

Reviewed by: Antonis
Sapanidis

Provided by: Crucial
Back in January 2016 I got to test the Ballistix
Port LT 2400MHz kit and I was impressed with it. Moving forward one year, and a
lot has changed. The arrival of AMD Ryzen CPUs and the X370 chipset, and the
Z270 from Intel, so it was about time for Ballistix to update their Sport LT
DDR4 RAM. The updated version comes with a small boost, from 2400MHz to
2666MHz. Other than that nothing else has changed. They continue to be
available in red, grey, and white, also they come in two sizes, 4GB and 8GB, in
single kit, dual kit, and quad kit. You can also still get the 2400MHz RAM. At
the time of writing this review the 4x4GB kit will cost you €174 if you live in
the EU or 151 US Dollars if you are in the USA. As always prices are here as a
reference, so expect to see different ones at your local stores or e-tailers.
The picture bellow will give you a better
idea of the Ballistix Sport DDR4 RAM line up that is available, but we will be
focusing on the Sport LT ones.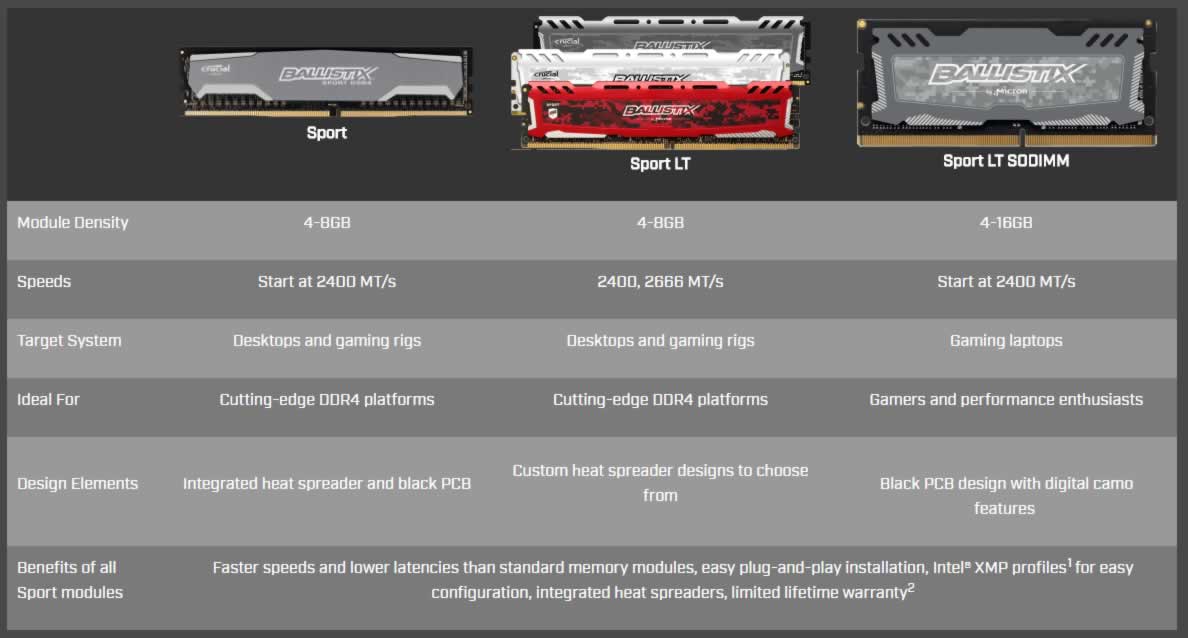 A big thanks to Crucial for sending me the Sport
LT 2666MHz 4x4GB white kit for this review. You can find more about Ballistix
Gaming and their products by visiting their website, here.
Now I can start this review, and as always
I will begin with the packaging and its contents.
Ballistix Sport LT DDR4 RAM
Packaging
Let's take a closer look at the packaging of
the Ballistix Sport LT DDR4 RAM and its contents.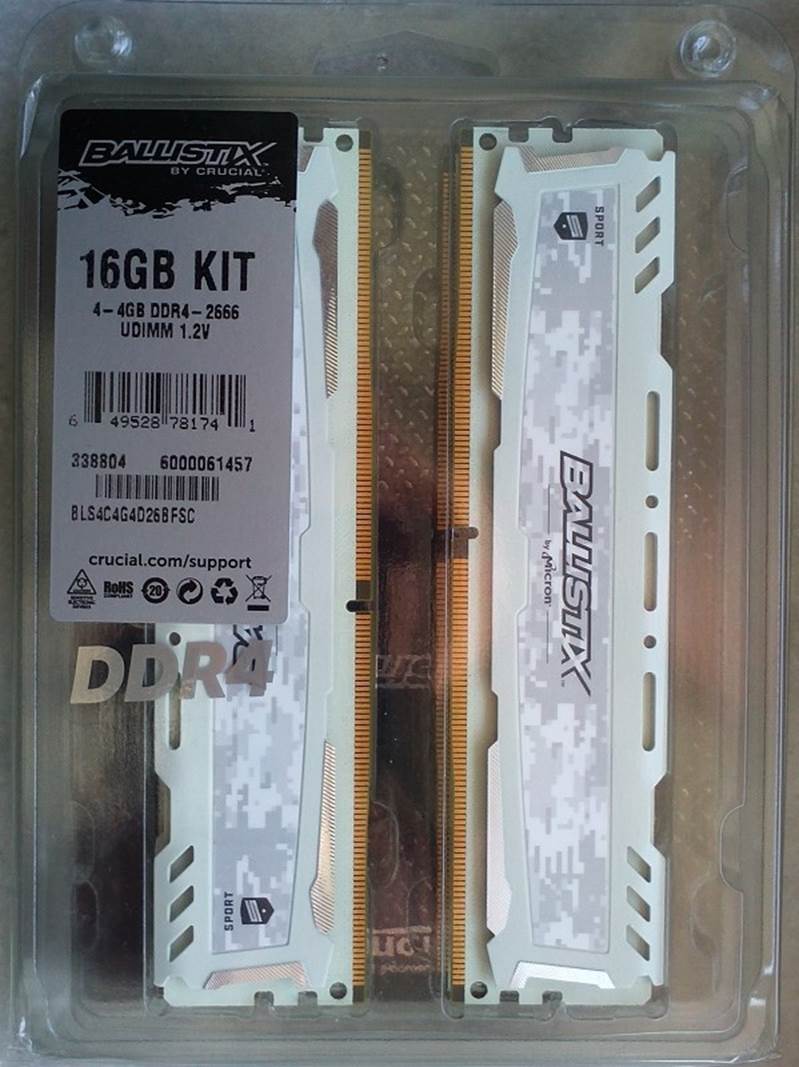 The packaging for the Ballistix Sport LT DDR4
is same as the previous kits and the only thing that visually is different is
the higher speed, from the 2400MHz that the previous Ballistix Sport LT was to
the current 2666MHz.

The front side of the Crucial Ballisitx Sport
LT DDR4 RAM. We can see that there is a small badge with the S letter and a
star right below, also on top you will find the sport text, this is the main visual
difference from the previous Ballistix Sport RAM that I tested before.

The rear side of the Ballistix Sport LT DDR4
RAM

Let's head to the next page where we
take a look at our testing methods and the review PC.