Keyboards and mice are the only things that
almost every PC user touches every day, but we don't often pay that much
attention to the quality of these devices, and I am one of those that simply goes
for the cheapest set that I can find. The reason behind this is mainly gaming, which
gave me many broken keyboards. I don't play that many games anymore so the
number of broken keyboards has dropped drastically. But when the opportunity
was available to get a mechanical keyboard for 89.90€ I jumped at it and got myself
a Corsair Strafe. I wanted the get one with the blue Cherry MX switches but
only Cherry MX RED were available. So I got the red switches and the non-RGB
version of the Strafe. Let's start by taking a look at the packaging of the
Corsair Strafe keyboard, but before I do that, and just in case you're
unfamiliar with Corsair, you can visit their site, simply by clicking here.
Packaging
Let's take a look at the packaging and its
contents.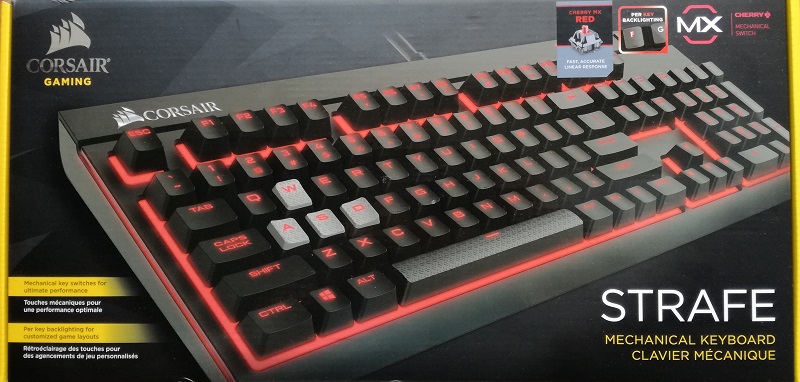 The
front of the box.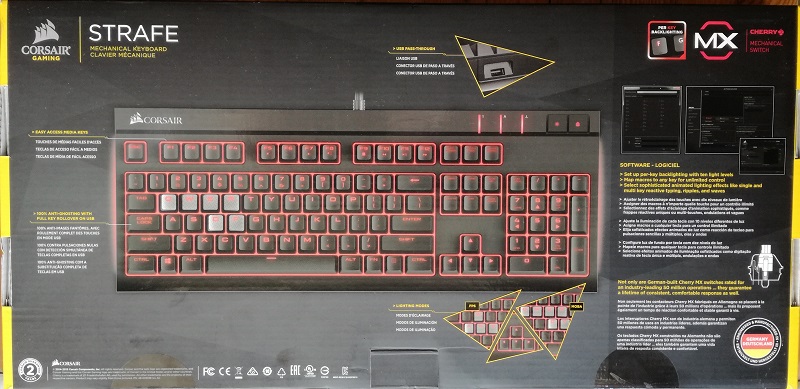 The
back of the box.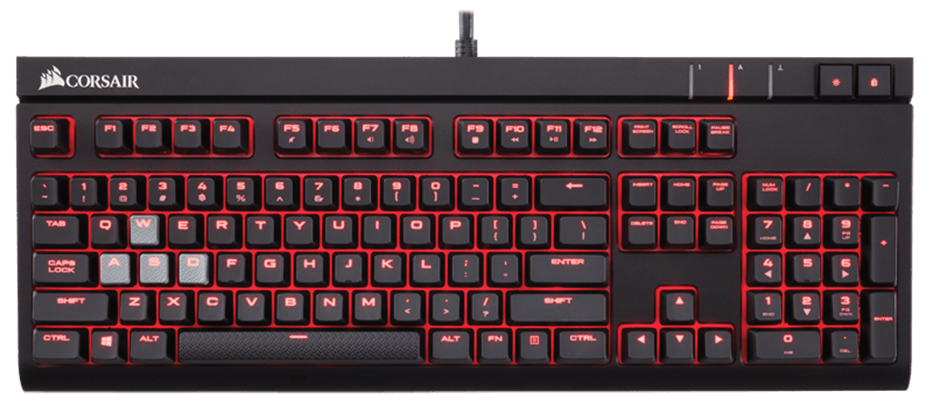 The
Corsair Strafe keyboard.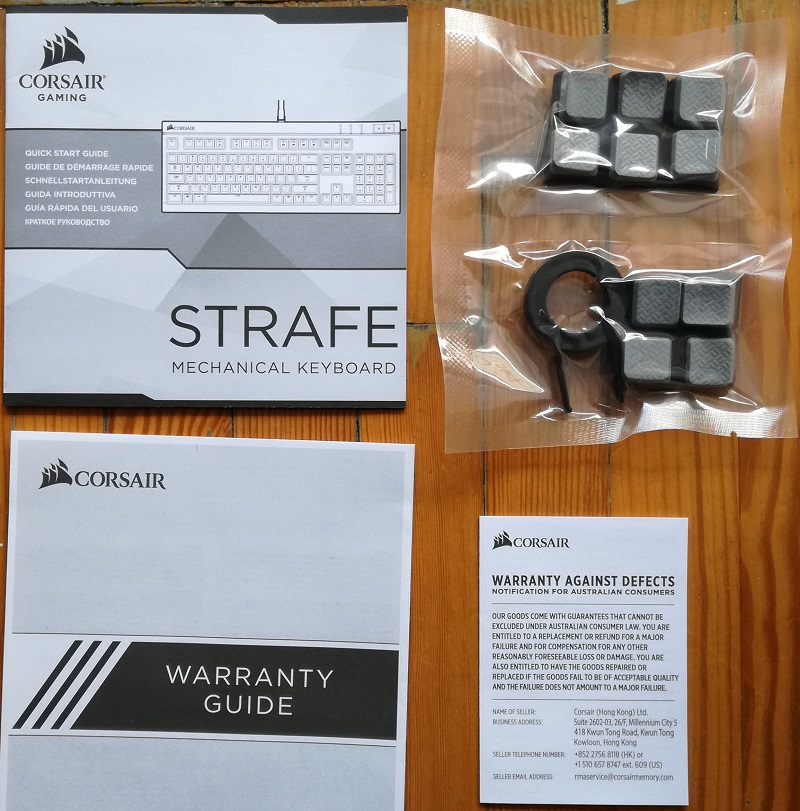 Here are all the extra accessories that it
comes with, a set of key cap for FPS and MOBA players, and a tool to remove and
install the extra keycaps. As always, there are papers that inform you about
the warranty of the Strafe, and also a quick start guide for the keyboard and
its basic functions.
The Corsair Strafe keyboard is available
with Cherry MX RED, Blue, Brown and silent switches, so you can choose whatever
switches fit your needs best, and you can also have it with either red or RGB
LEDs.
Let's head to the next page and take a
quick look on the Corsair CUE software.