Review:
Intel DC P4510

Reviewed
by: J.Reynolds

Provided
by:  Intel

Firmware
version: VDV10120
Introduction
Welcome to Myce's review of the Intel DC P4510 8TB NVMe 8TB
Enterprise SSD (hereafter referred to as the Intel DC P4510). 
The Intel DC P4510 features Intel's high density 64 Layer,
3D Nand, which enables the huge capacity of 8TB, and targets applications that
are primarily read intensive.
Please read on to see what we make of this giant SSD.
Market Positioning and Specification
This is how Intel positions the DC P4510 –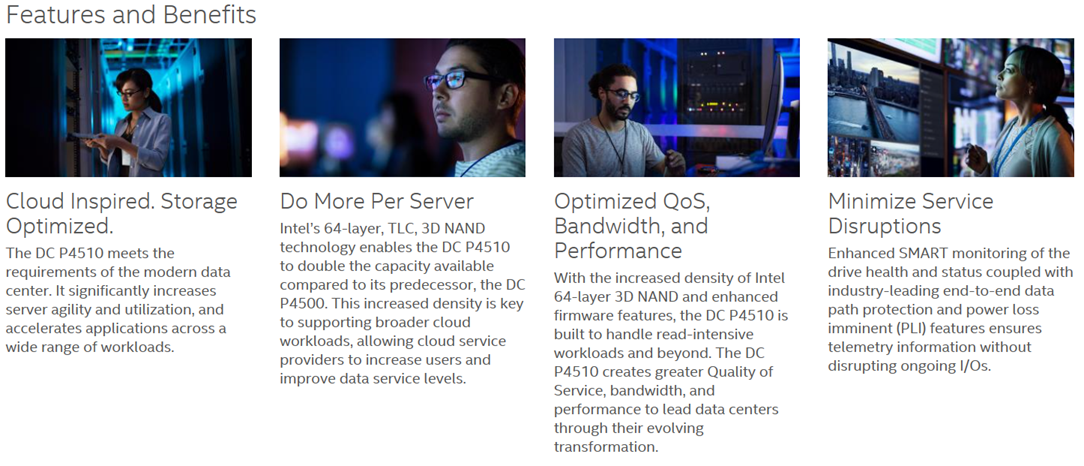 Specification
Here is Intel's specification for the Intel DC P4510 8TB –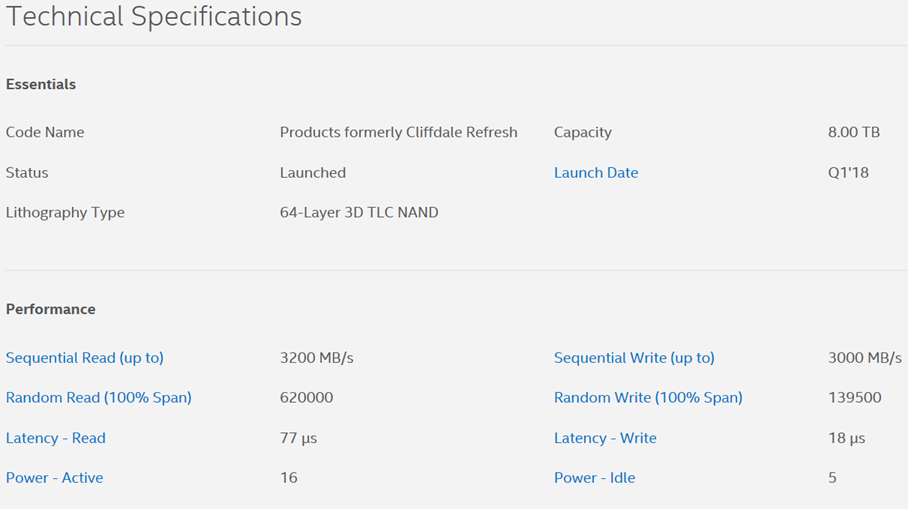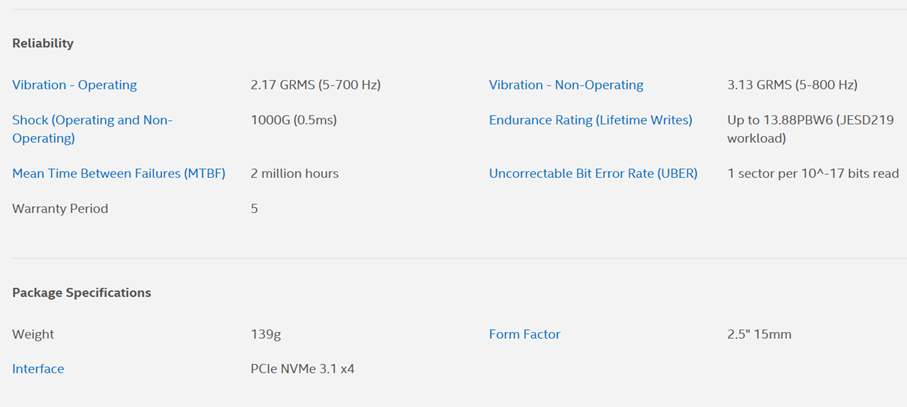 The Intel DC
P4510 Series is also available in capacities of 4TB, 2TB, and 1TB.
The 8TB model
has a specified endurance of 13.88 PBW (PetaBytes Written) (or 13,880 TBW),
which equates to around 0.95 Drive Writes per Day (DWPD) and this is fine for a
drive which is positioned as a solution for Read Intensive applications.
Here are
some pictures of the Intel DC P4510 I tested –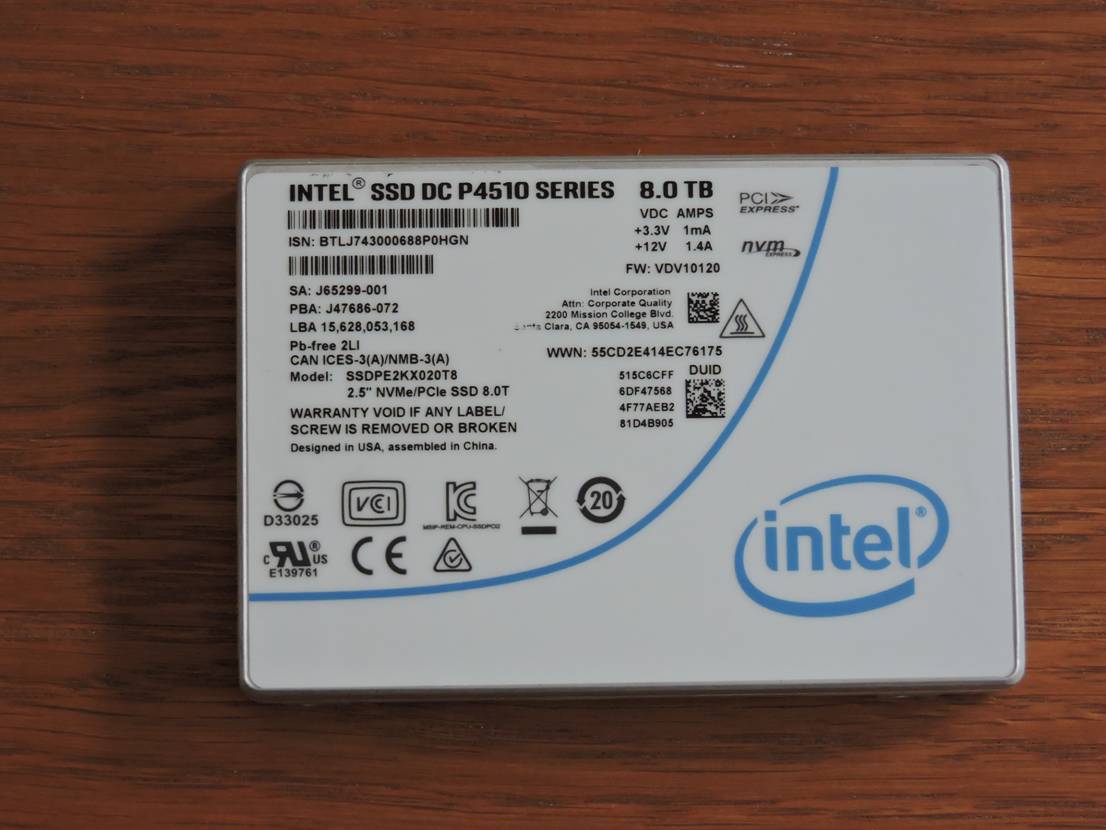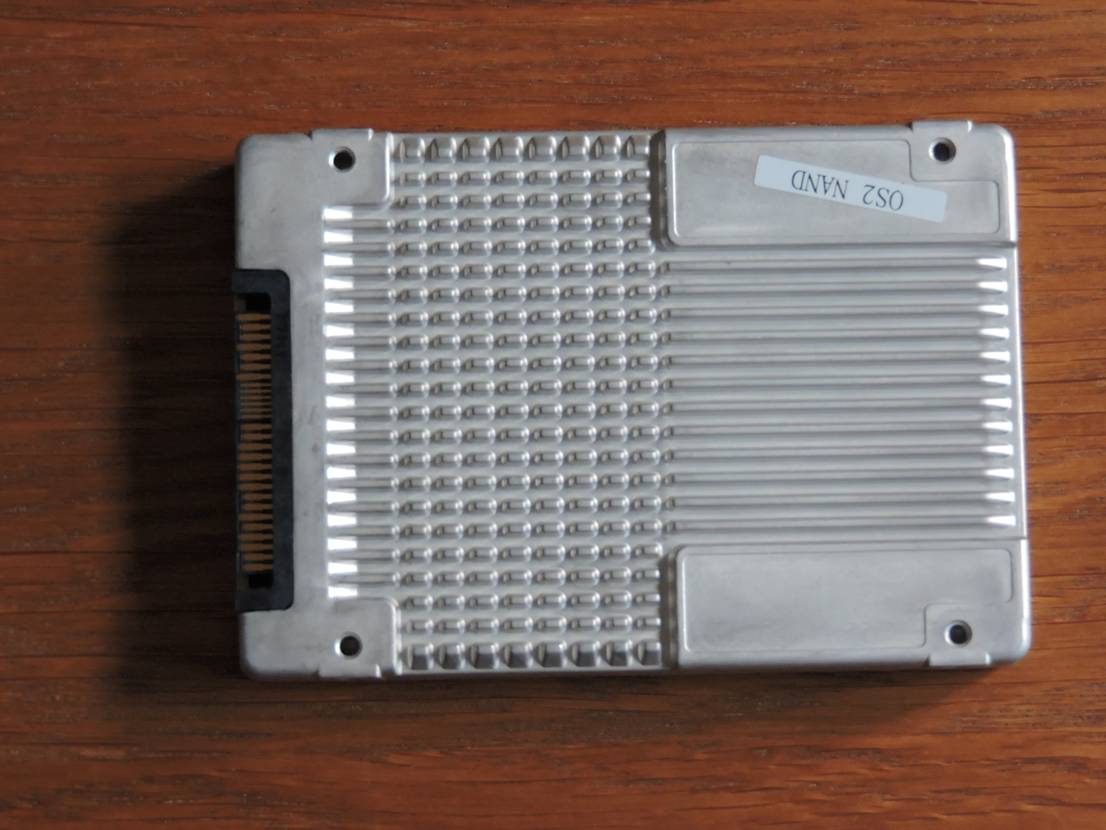 ---
Now let's head to the next page, to look at Myce's
Enterprise Testing Methodology…..