Review: Samsung 860 PRO SATA 256GB

Reviewed by: J.Reynolds

Provided by:  Samsung

Firmware:  RVM01B6Q
Introduction
Welcome to Myce's review of the Samsung 860 PRO 256GB SATA
SSD (hereafter referred to as the Samsung 860 PRO).
The Samsung 860 PRO is the successor to Samsung's very
successful 850 PRO.
The Samsung 860 PRO uses Samsung's latest 64 layer, V-NAND 2bit
MLC technology, and the newly designed MJX controller.
It will be interesting to see how the Samsung the 860 PRO compares
to the Samsung 860 EVO, which recently set new records for an SATA drive in
many of our tests.
Let the battle of 2 bit, MLC NAND (the 860 PRO) versus 3
bit, TLC NAND with clever SLC Write Cache technology (the 860 EVO) commence…
Packaging
To get started let's have a look at the Samsung 860 PRO's
packaging –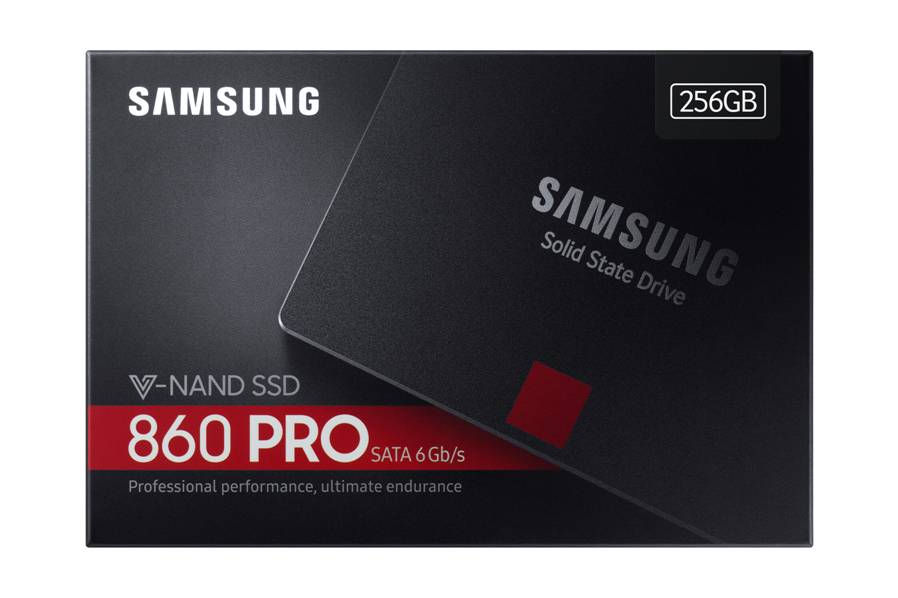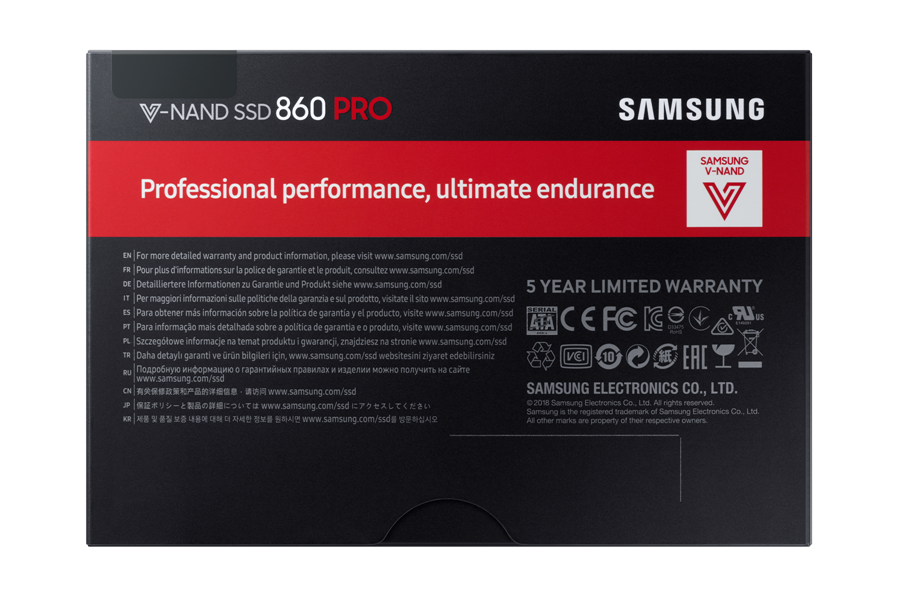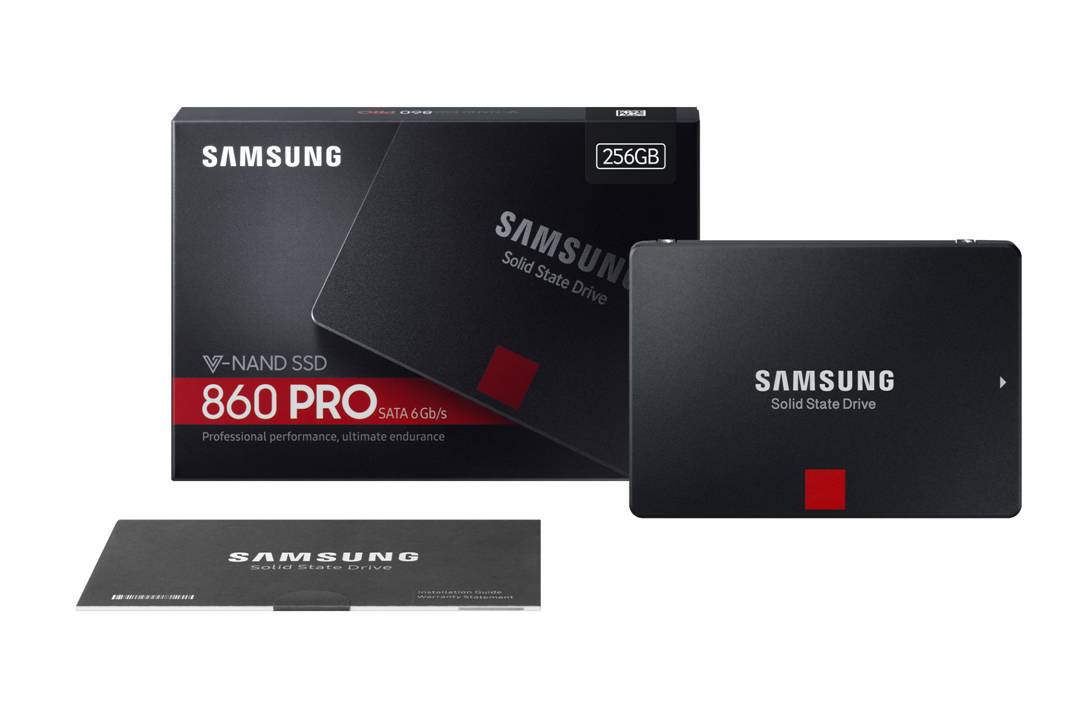 Market Positioning and Specification
This is how Samsung positions their 860 PRO –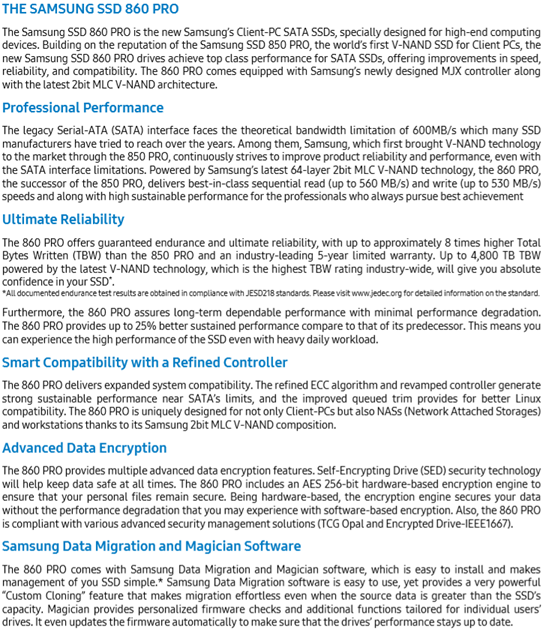 Here is Samsung's specification for the 860 PRO –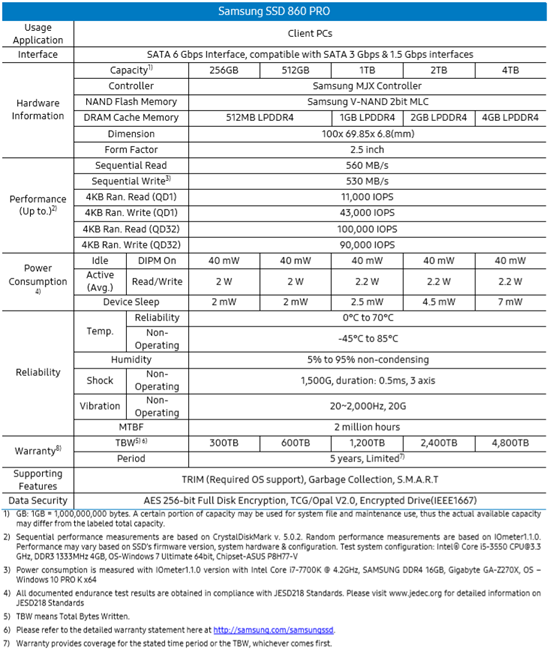 ---
Now let's head to the next page, to look at my approach
to testing Client SSDs…..