Review: Samsung 970 EVO 1TB

Reviewed by: J.Reynolds

Provided by:  Samsung

Firmware:  1B2Q
Introduction
Welcome to Myce's review of the Samsung 970 EVO 1TB NVMe SSD
(hereafter referred to as the Samsung 970 EVO).
The Samsung 970 EVO replaces the Samsung 960 EVO and it uses
Samsung's latest 64 layer V-NAND and a new Phoenix controller. Can it win back
the performance advantage Samsung enjoyed for some time with its 960 EVO and
960 PRO drives? Please read on to find out.   
Packaging
To get started let's have a look at the Samsung 970 EVO's packaging
–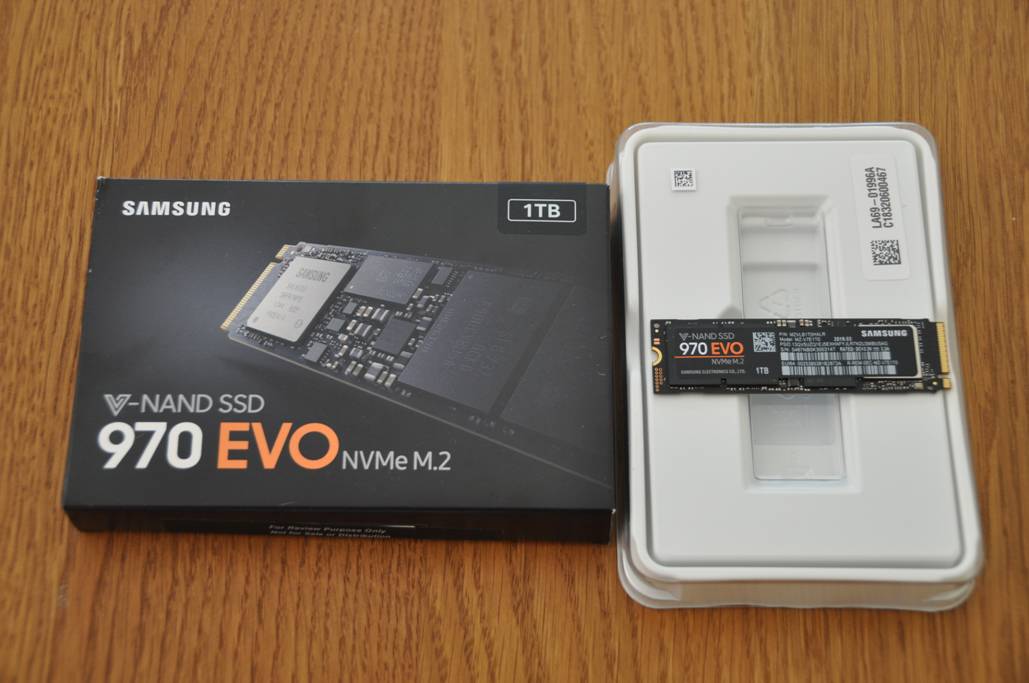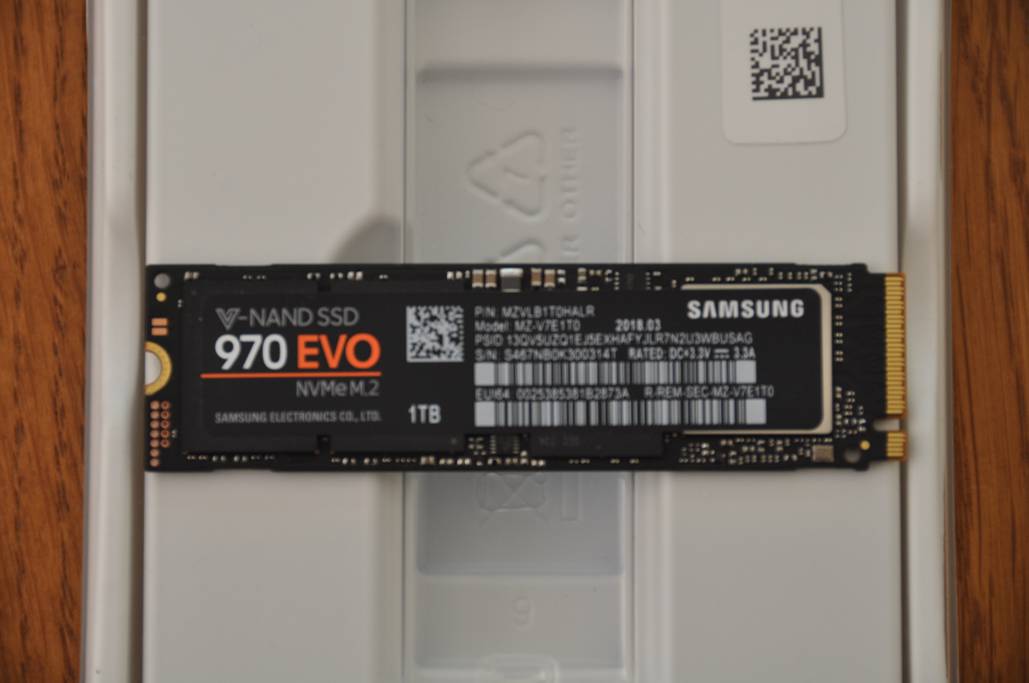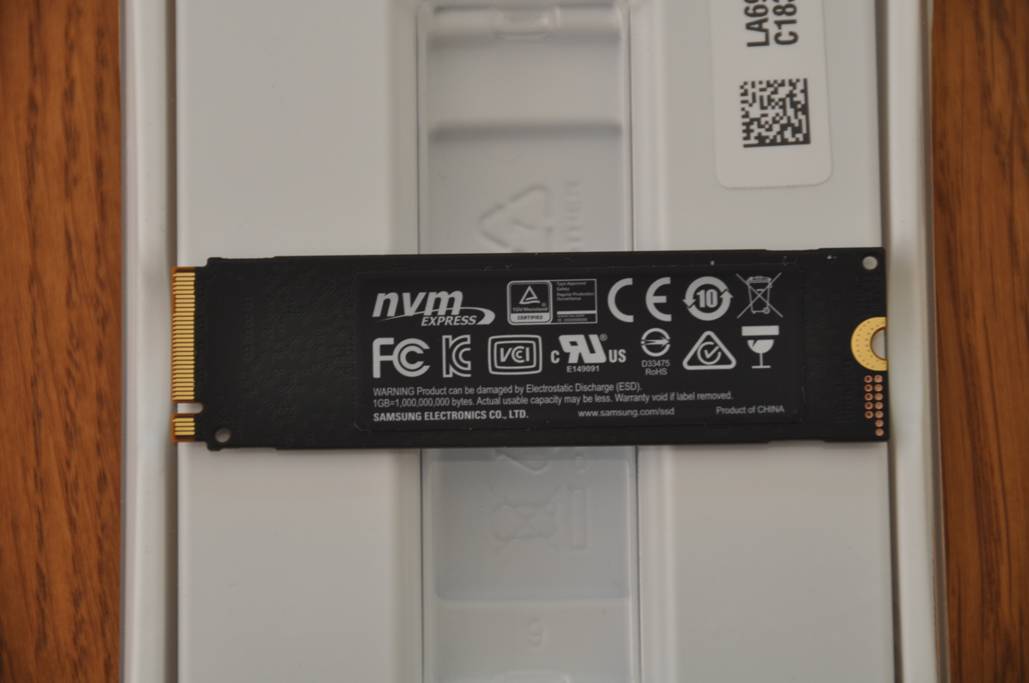 Samsung's latest and excellent Magician software supports
the 970 EVO –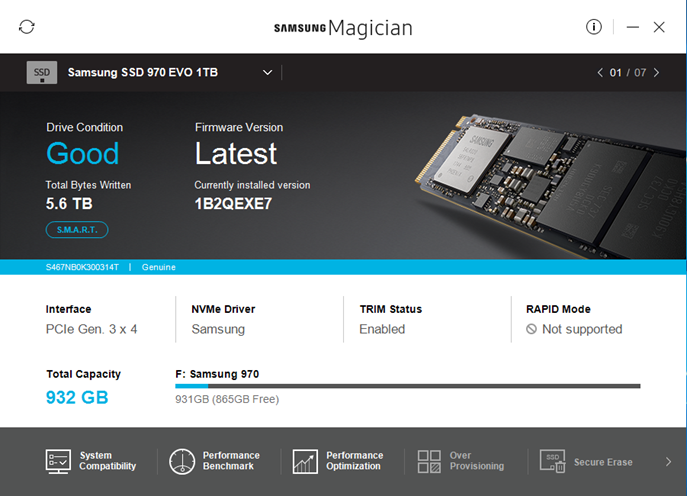 Market Positioning and Specification
This is how Samsung positions the 970 EVO –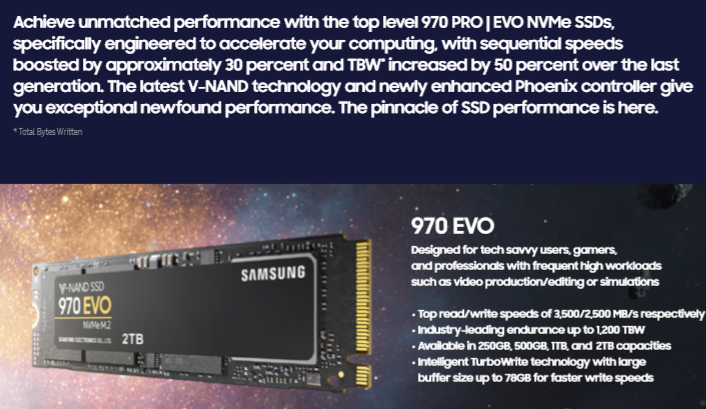 Here is Samsung's specification for the 970 EVO –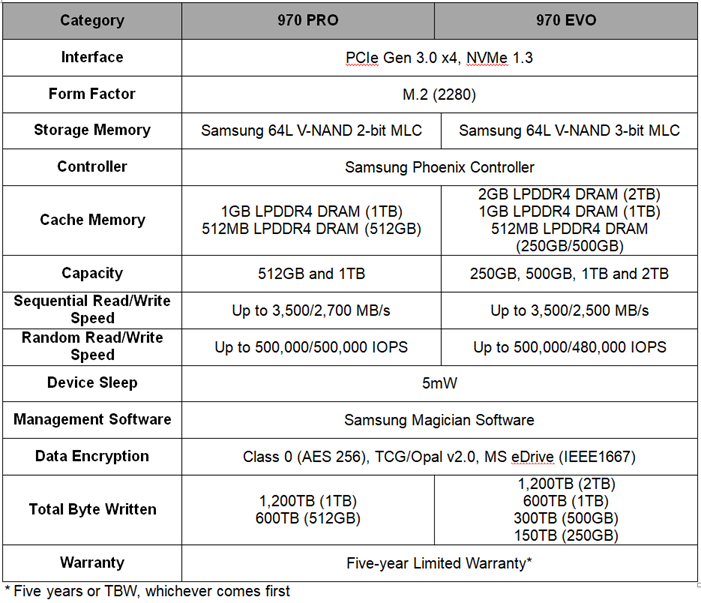 ---
Now let's head to the next page, to look at my approach
to testing Client SSDs…..