Review: Toshiba Exceria Pro N502 SDXC UHS-II 128GB
Memory Card
Reviewed by: J.Reynolds
Provided by: Toshiba
Introduction
Welcome to Myce's brief review of the super fast Toshiba
Exceria Pro N502 SDXC UHS-II Memory Card.  Does it deserve its reputation as
one of the fastest SD cards around? Please read on to see what we found.
The Exceria Pro memory card implements the 'UHS-II' Ultra
High Speed bus interface for SD memory cards.
UHS-II introduces a second row of pins on the SD and Micro SD
memory cards (the first row of pins is retained to provide interoperability and
backwards compatibility with existing non-UHS II devices).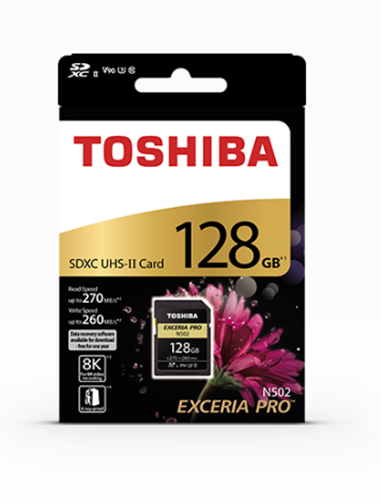 Market Positioning and Specification
Market Positioning
This is how Toshiba positions the Exceria Pro –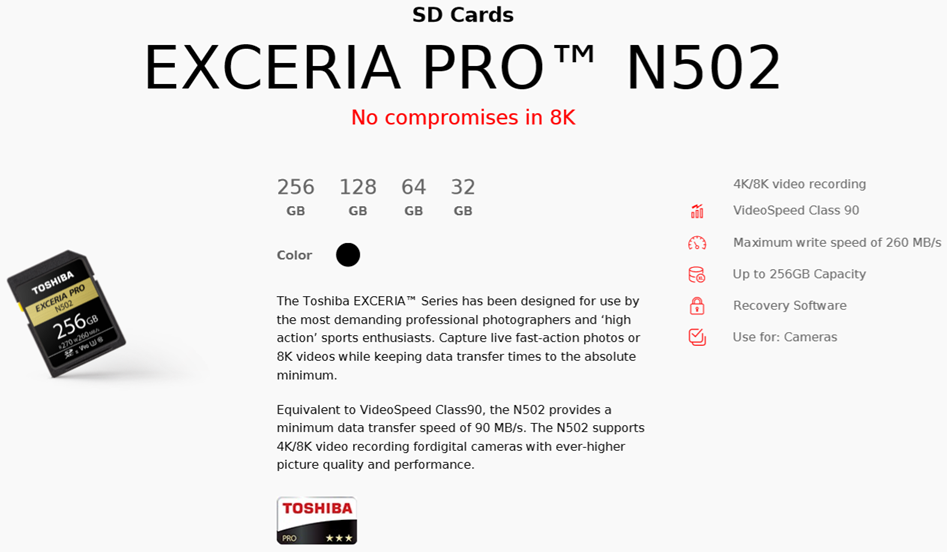 Specification –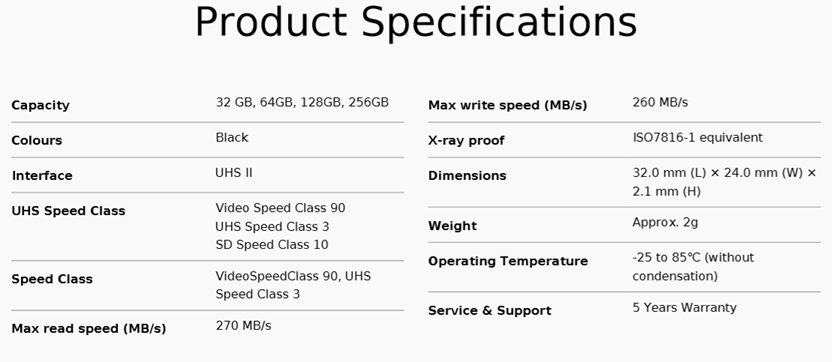 Testing
The test platform used was:
Workstation – Mobo: Asus Z170 Maximus VIII Extreme; CPU: Core
I7-6700K (Overclocked to 4.9 GHz), Memory: 32GB Corsair Dominator Platinum
2400MHz, OS: Windows 10
The Workstation runs with an Overclock to 4.9 GHz, the C1E
power state was disabled in the BIOS, and the High Performance Power Plan was
engaged in Windows.
To test a UHS-II card one needs to use a UHS-II compatible
card reader.  We used an inexpensive 'Integral' USB3 device plugged into a
native Intel USB3 port.
These are the results we achieved in some popular IO
performance benchmarks –
Atto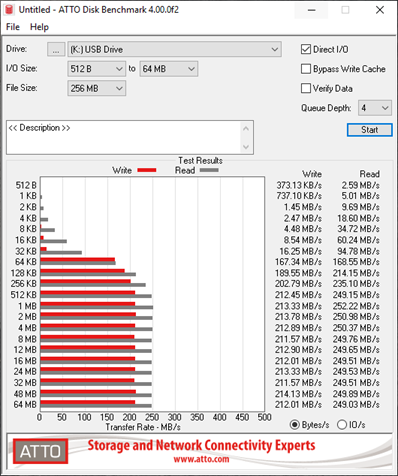 You can see that in this benchmark we are hitting a top read
speed of just over 250 MB/s and a top write speed of 213 MB/s, both of which are
short of the specified speeds of 270MB/s and 260 MB/s.
Crystal Disk Mark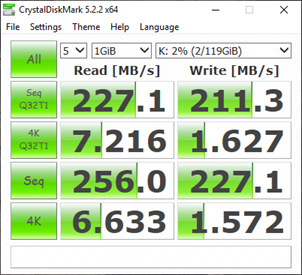 … and a similar result when testing with Crystal Disk Mark.
AS SSD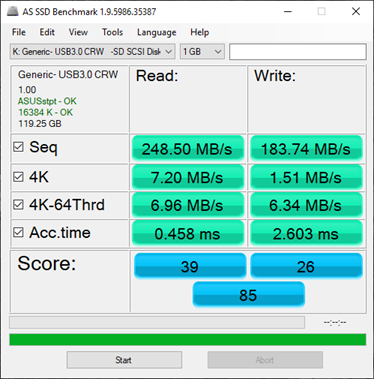 ... and AS SSD.
Note that Crystal Disk Mark and AS SSD both show excellent
4K Random IO results for a memory card.
For interest we also subjected the N502 to two of the 'real
world' tests that we conduct when reviewing SSDs.  In these tests we measure
the time it takes to write a large amount of JPEGs to and from the card.  Here
are the results and comparisons with the results we have achieved with the SSDs
–
Write JPEGs to the N502 -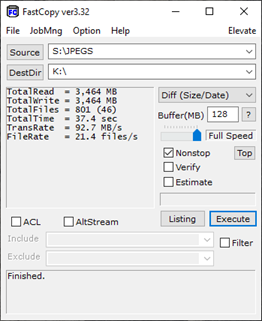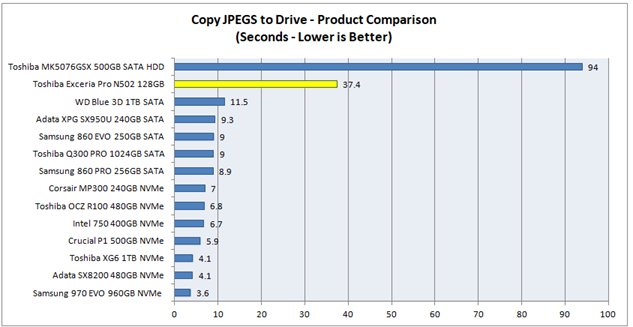 Read JPEGs from the N502 -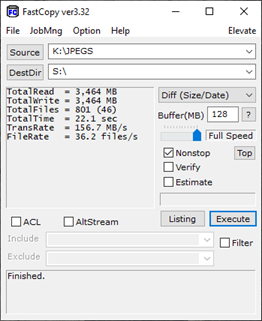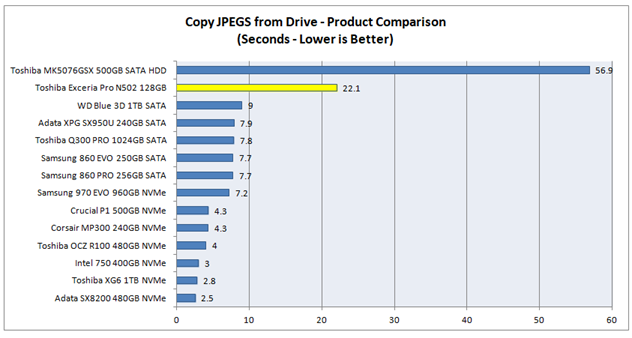 You can see that the N502 is a lot faster than a typical HDD
but is significantly slower than SSDs.
We have not achieved the speeds specified by Toshiba in any
of our Windows based tests but it is easy for me to imagine that  it could
perform to that level in a UHS-II compatible professional camera.
Conclusions
The Exceria Pro N502 is undoubtedly a fast memory card that will
meet or exceed the needs of any professional photographer.  We could not find a
price listed for the N502 in the UK.  When it does appear we expect it will be
pricey but nevertheless we also expect it will prove to be popular with
photography professionals and enthusiasts.
I am pleased to award the Exceria Pro N502 memory card the
Myce 'Excellent' rating.